Why Do You Need an SEO Audit Analysis?
An SEO site audit is an important and necessary component of keeping your strategy up to date. If your site isn't properly optimized for search, you could miss out on a significant amount of organic traffic and attention from potential customers. Here are few reasons to take advantage of Truelogic HK's free SEO site audit tool:
Algorithm Changes. Search engines like Google and Bing have constant updates to their algorithms to provide better search results. An SEO audit lets you be aware of these changes and make the necessary adjustments to your site.
Website Errors. It is crucial for your site to not have any broken links or error messages. Getting an SEO audit will expose those errors, allowing you to redirect them and recover lost traffic.
Recommendations. It's important to get a full report of your website's performance and discover recommendations to improve the technical, on-page, and off-page SEO.
Search engines rely on many factors to rank your site. Run your SEO audit and download your report today. Get a clear, prioritized, and actionable list of recommendations to help improve your site.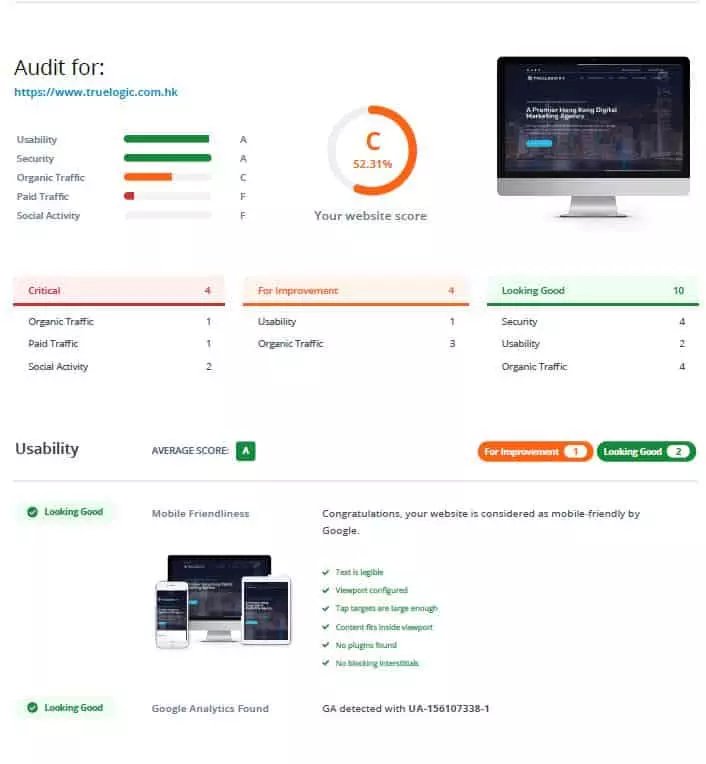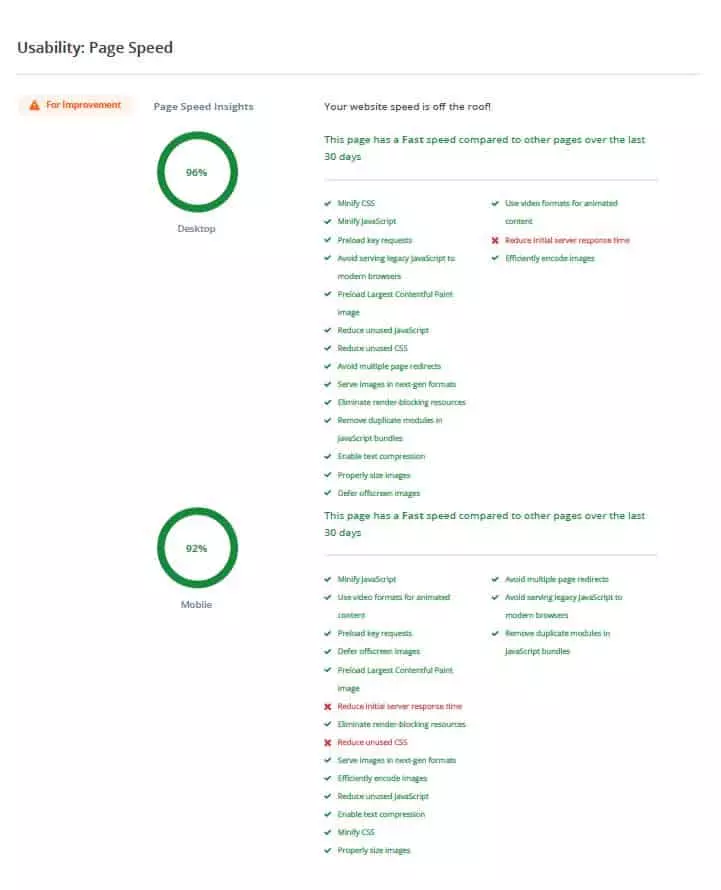 SEO Audit Tool Features
Our instant SEO audit tool works in less than minute, providing you with detailed information and data such as:
You can view your SEO audit report instantly or download it as a PDF. Use our free tool and see how you can improve your website quality, gain more traffic and stand out against your competitors.
Rank Higher on Search Engines with Our SEO Audit
Getting your website to rank on Google is more difficult and competitive than ever. An SEO audit from Truelogic HK isn't a report you can check and then leave for later. Our tool reviews various factors to help you identify problems that could be holding your site back from its full potential. Through our detailed SEO audit analysis, we help you rank on the most coveted spot: Position 1 on Google.
Whether you own a small business or manage a large enterprise, we can help you improve your website without the high cost of agencies. Our SEO audit tool is completely free to use.
What are you waiting for? Run our SEO site audit tool for free today!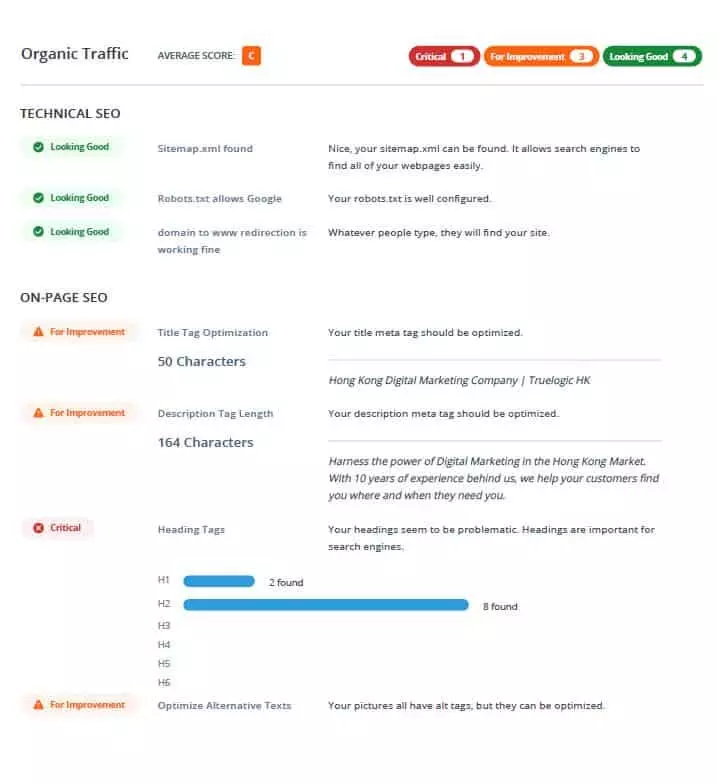 What else can we help you with?
With over 10 years of experience and success stories, we are Hong Kong's premier digital marketing agency. We drive digital customers to your real-world business through the following:
Start Your SEO Journey at No Cost
Take advantage of our free SEO audit to analyze your website's on-page, off-page, domain authority, social engagement, and other SEO variables.