In an increasingly digital world, digital marketing has become staple for brands and businesses. Whether they are an established brand or just starting out, more often than not, they will probably have a digital marketing budget as they recognize its importance for their success.
As this year comes to an end, it's once again time for businesses to re-evaluate their marketing decisions and see how their digital marketing strategies impacted their brands' overall performance. It would also be the time for these brands to finalize their digital marketing budget allocation as they look at trends, practices, and perhaps even a digital marketing agency in Hong Kong, that could potentially elevate their business to new heights.
From to , there's a lot of things that you might be looking at. In this article, we give you a brief overview of the digital marketing strategies your brand should consider for the coming year and ways to optimise your digital market budget allocation.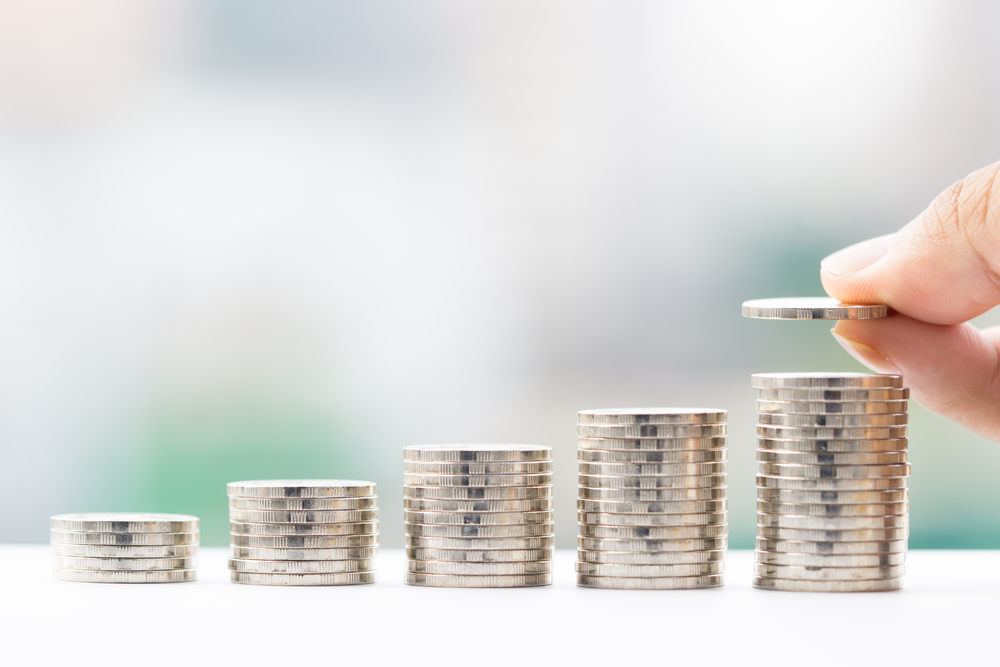 Setting Up Your Digital Marketing Budget
Setting up a digital marketing budget can be daunting, especially if it's really your first time doing so
While it can be tempting to just settle for the cheapest (or most expensive!) and hope for the best, doing so won't guarantee your brand's success. After all, when it comes to budgets, it's always best to go with a well-thoughtplan.
So, how do you set up your digital marketing budget?
Here are six steps that you should follow when setting up your annual marketing budget:
Familiarize yourself with costs and revenues
Knowing the important numbers in your company's finances is always a must when you're planning out budgets. Each company will have a different approach to marketing, depending on a number of factors such as goals, KPIs, target audience, competitors, and industry. As such, when securing your digital marketing budget, it is important to know the specifics of your costs and revenues to help you have an idea of how much you need to allot for your digital marketing costs.
Here are some questions that you need to answer to help you with setting your budget:
What are your operational costs?
How much value does your marketing strategies add to your operations?
How much does it cost to convert a customer?
What revenues can you attribute to your marketing strategies?
Once you are able to answer these questions, you will have a clearer understanding of your situation, thus allowing you to have a clearer goal when setting up your marketing budget.
Set your goals
As always, it's impossible to set up a budget for something with no clear endpoint or goals. Having a clear goal in mind makes it easier to set up a budget for the strategies needed to achieve such goals. If you find your goal-setting to be a little shaky, then it could potentially be more difficult to establish a budget.
Here are some questions to ask when considering your goals in relation to your digital marketing budget:
What are your KPIs?
How many new customers do you expect and want to have?
What is your goal retention rate?
Keep in mind that when we say goals, it means your brand's overall business goals. From there, you can dwell into specific marketing goals that you need to achieve. When planning your budget, it's important to always come back to these goals.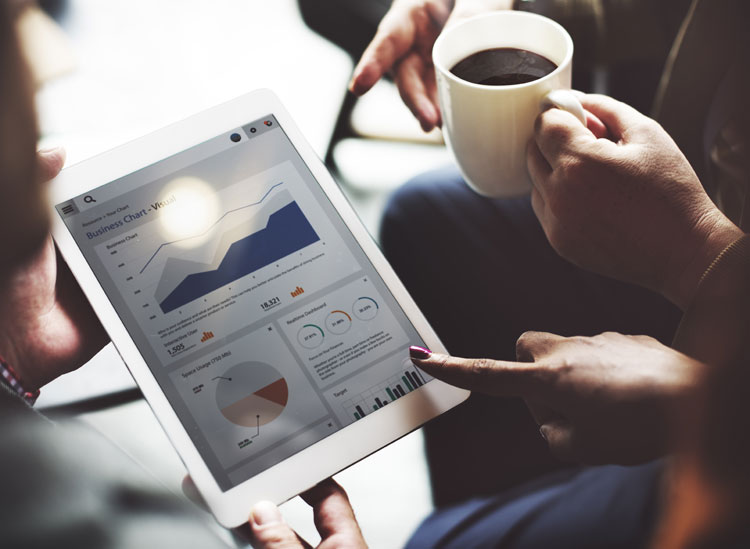 Keep your goals and strategies aligned
Now that you have a clear goal, make sure to align your strategies based on that goal. When going through plans for your digital marketing budget, it is important to always keep the strategies in line with the brand's overall business goals. The strategies that you choose must always add on to accomplishing your goals.
Account for a flexible budget
Adding in a budget is important as it keeps your priorities straight. After all, the budget accounts for a lot of your expenditures. However, considering the ever-changing nature of digital marketing, it's important to have a little leeway in your budget to be able to adapt to possible changes and trends that will affect your business. When planning your budget, keep into consideration unplanned spending.
Take note of special events
Seasonality is a huge thing for marketing, be it traditional marketing or digital marketing. As such, it's important that you take note of special events such as holidays and even vacation weekends. After all, timing is everything when it comes to marketing. Make sure to keep your budget in line with these special events and plan your budget accordingly.
Measure your results and metrics
The best way to tell if your budget is well-planned is to continue to look at the results. After all, finalizing your digital marketing budget is not a guarantee of success or immunity. As such, it's important to monitor your metrics to know if you're doing well.
Digital Marketing Budget Tips
With your digital marketing budget set up, you might be thinking you're all set and good to go. While that is generally true, there are ways to further optimise your digital marketing costs and to make sure that your budget is maximised.
When it comes to digital marketing, it never hurts to be vigilant about industry changes. After all, the digital marketing industry constantly changes — so making sure that your budget is ready for these changes is a good way to go. One of the best budgeting tips to apply is the 70-20-10 rule, as this completely takes into consideration what works, what will work, and what could work for your business.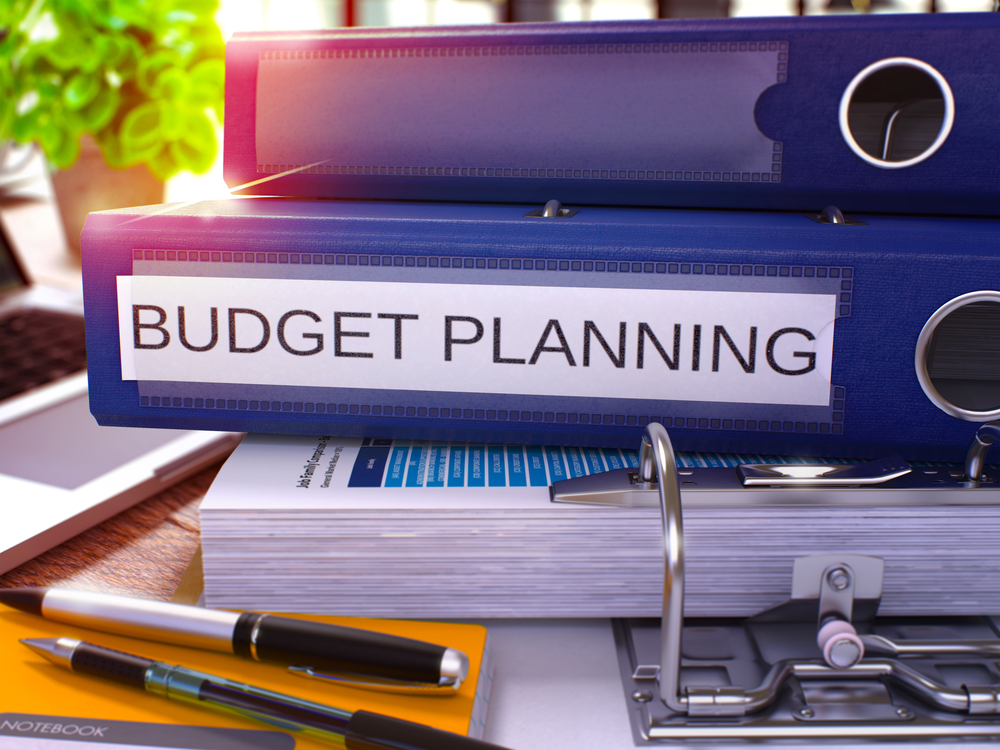 The 70-20-10 Rule for Digital Marketing Budgets
The 70-20-10 Rule is a good rule of thumb when establishing a digital marketing budget. The rule takes into consideration the present, future, and potential opportunities that could further bolster your business. It then divides the budget into percentages of 70-20-10 to allow you a significantly flexible budget that still covers the important fundamentals of your digital marketing strategy.
70 for the "now"
With the 70-20-10 Rule, 70% of your digital marketing budget allocation goes to the current strategies that work for your business. Whether it's a digital marketing strategy or a product or tool that keeps your business on top of their marketing game, this should be something that you continue to invest on because it allows your business to thrive. It's a good and safe investment because you know that these will work for your business.
20 for the "next"
As per the 70-20-10 Rule, 20% of your investments should be towards new practices and products. Take note that despite being new, these investments should be something that you're quite sure would grow your business. Usually, that means investing in logical additions for your brand's current digital marketing kit.
10 for the "new"
Of course, your digital marketing budget should always have leeway to experiment on new strategies and products. After all, digital marketing is ever changing and innovative — which is why keeping on top of trends is usually the right way to go.
With the 70-20-10 Rule, you can allocate 10% of your digital marketing budget to the "new" — experimental strategies and products that you think will benefit your brand. This is a good practice to see whether these new strategies could potentially work for your brand, but it minimises the risk for your overall business.
While the 70-20-10 Rule is good to follow, keep in mind that it's not set in stone! Depending on your goals, objectives, and business, you will find yourself altering your brand's digital marketing strategy to tailor to your needs. Don't fret if you don't follow this rule to the letter.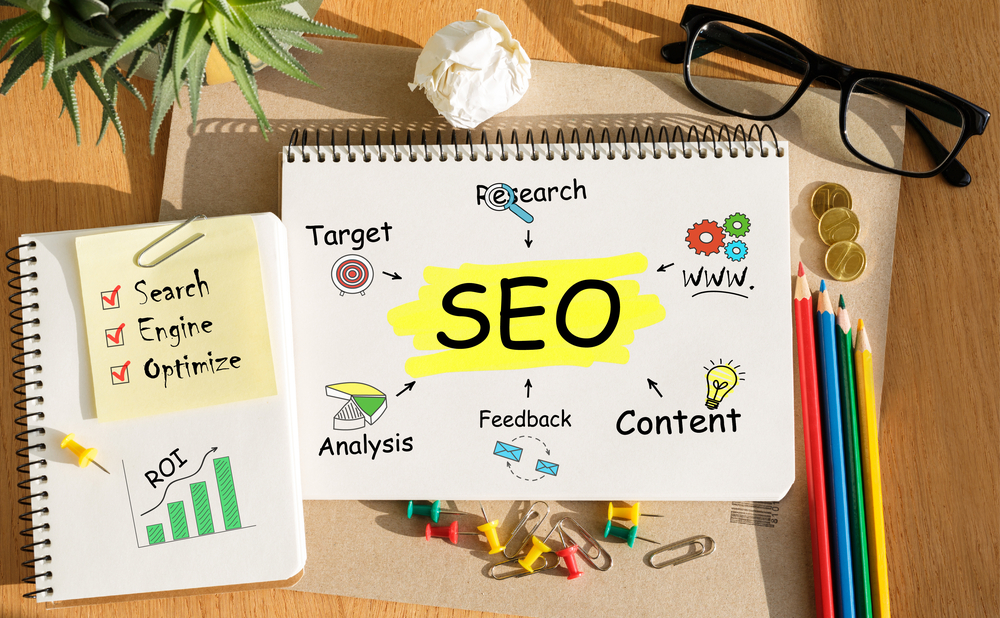 Strategies to Invest in for Your Digital Marketing Budget in 2022
Digital marketing is broad and with the constant changes in the industry, it can be difficult for beginners to determine which digital marketing strategies they should invest in. Finalizing your budget involves determining which strategies you'll include in your 2022 roster.
While each business has different needs, here are some of the best strategies to invest in for 2022:
Search Engine Optimisation (SEO)
Search Engine Optimisation or SEO is the process of boosting your website's ranking in search engines. SEO remains as one of the most lucrative strategies when it comes to digital marketing and it's definitely a digital marketing that you should invest in this 2022.
If you're applying the 70-20-10 Rule, then here's how you can invest in SEO:
Investing in the NOW
Here are some of the top SEO trends that you should definitely pay attention to, even in 2022:
Publish high quality, SEO-optimised content
Utilise target keywords in the metadata
Build high-quality backlinks
Optimise for mobile
in order to keep up with the trends o be sure to include them when planning your digital marketing budget.
Preparing for the NEW
With 2022 coming in, there are bound to be some new trends that you need to watch out for. Following the 70-20-10 rule, you should set aside some funds in your digital marketing budget allocation to allow your brand to adapt to these changes.
Here are some possible SEO trends that you should consider investing in:
Pay-per-click (PPC) Advertising
Pay-per-click advertising is a great digital marketing strategy for those looking to increase their leads. This paid form of advertising allows brands and businesses to connect to more reliable leads by allowing their ads to appear above organic search listings. This strategy is extremely valuable for those looking to sell their products or services.
Investing in the NOW
For now, a solid keyword strategy is the best way to go for PPC advertising. With strong keyword research, you can ensure more traffic and leads to your ads.
Preparing for the NEW
While Google is the top company that utilises PPC today, several search engines and companies are seeing the value of PPC. As such, it would be in your brand's best interest to observe or test out these newer PPC ads on Facebook, Amazon, and even Apple!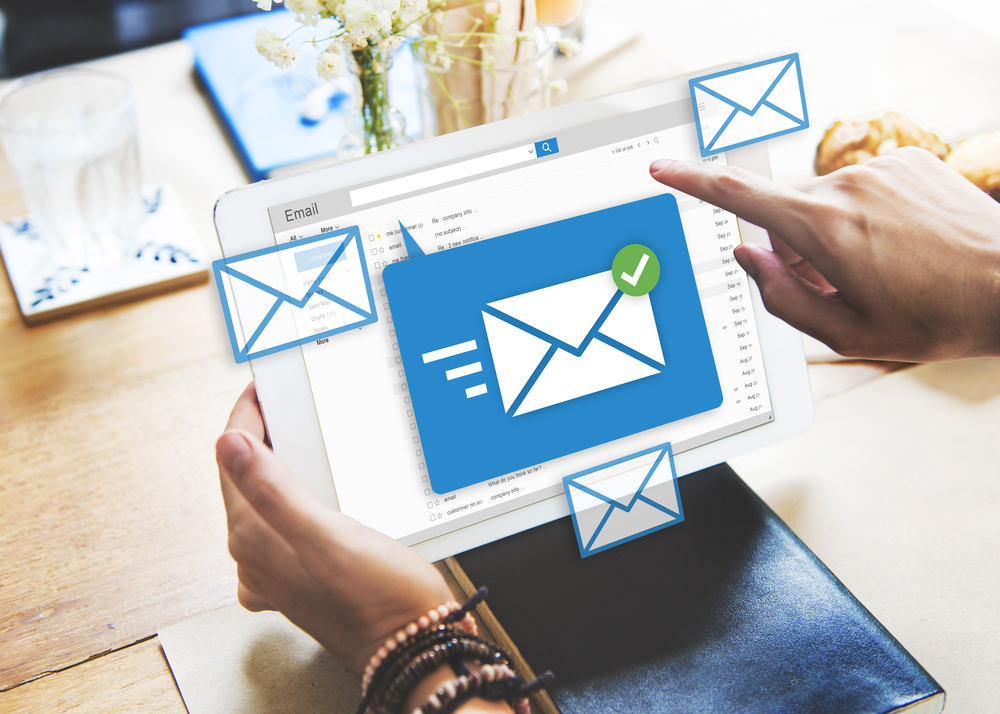 Email Marketing
Email marketing is an overlooked digital marketing strategy nowadays, but it is actually highly impactful when done correctly. Because of its nature, email marketing allows your brand to directly connect to potential customers, thus allowing you a bigger pool of leads. The great thing about it is that the people you're able to connect to with email marketing are usually those already interested in your business — which means there's a higher chance of them being engaged and actually buying from your brand.
Investing in the NOW
Aside from ensuring that you're following email marketing best practices, the best way to keep your email marketing strategy effective is by investing in audience segmentation. Grouping people based on their interests and types of products and services they want to see lets you have a more effective marketing campaign. With audience segmentation, you can tailor the contents of your email for each group.
Preparing for the NEW
Following Apple's announcement on email tracking pixels, you might need to adjust your metrics when measuring your campaign's success. Apple's Mail Privacy Protection allows users to load content privately, which means you won't have an accurate measure of open rates. If you're primarily measuring open rates to determine your campaign's success, you might need to pivot towards more business impactful metrics such as online transactions instead.
Another thing to consider is personalization. People want to feel valued and that's exactly what a personalized 1:1 email can do for them. Personalized emails will focus on the individual's needs and shopping behaviour to provide more specific recommendations from your business.
Ecommerce Marketing
Ecommerce marketing is the digital strategy that rose last 2020. Today, it remains strong and shows no signs of slowing down. If your brand is in need of more online transactions, then investing in ecommerce marketing is definitely a way to go.
Investing in the NOW
With ecommerce being all the rage, there's just a few certain steps that you need to make sure you've done when setting up your online store:
Research about what products you can sell online
Understand how online marketplaces work and what you need to sell in online marketplaces
Launching your own online marketplace
Preparing for the NEW
Ecommerce works really well with other digital marketing strategies–so the best way to utilize it is to invest in strategies such as SEO and PPC to drive traffic to your website. With the increased traffic, your business should be able to generate more revenue from the store.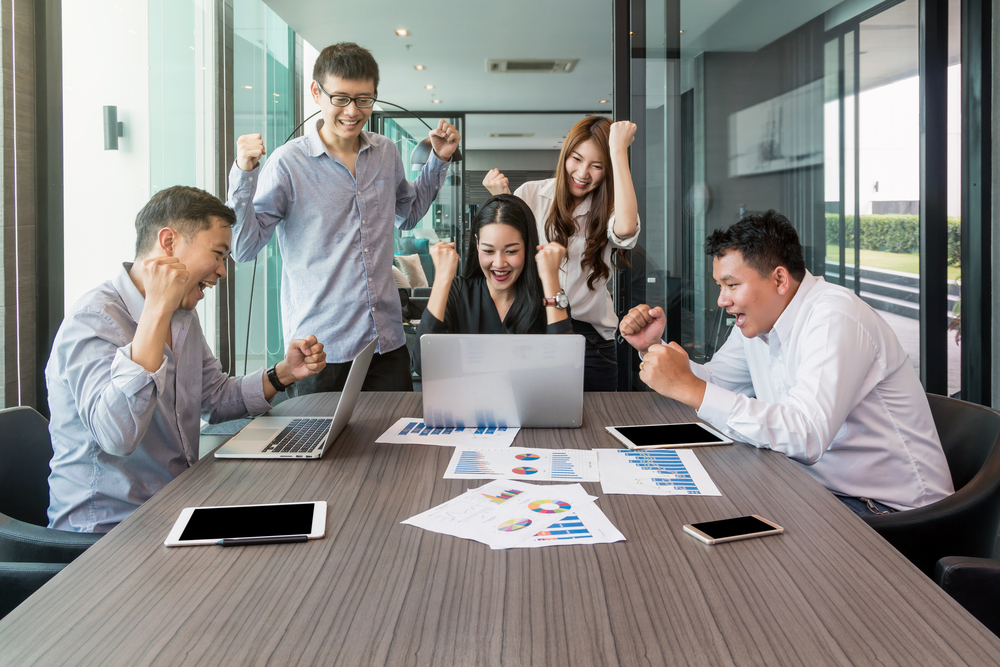 Preparing for 2022!
Your digital marketing is always a huge contributor to your brand's annual success. After all, the world has been turning increasingly digital. It's no surprise that businesses will want to go in prepared for another year.
As we say goodbye to 2021, it's time to look forward to another year of new discoveries and trends. Make sure you're well equipped and prepared for the new year by having a solid digital marketing budget and the drive to thrive and race forward!