Search engine optimization (SEO) is an effective marketing strategy for any business wanting to rank in Google. If you're already implementing SEO on your website, you've probably noticed some changes already. Your SEO results might have given you increased traffic, more customers, and more profit. But how do you really know when you're performing well?
Implementing SEO is just one thing; measuring your performance and getting satisfying results is another. So how do you know when your performance is at its best?
In this article, we discuss how to measure your performance, the metrics you can use, and how long it takes to see SEO results:
How Do You Create and Measure SEO Goals?
Measuring SEO effectiveness of a website is no easy task. There are several metrics that you can look at when you examine the effectiveness of an SEO campaign. The most relevant indicators rely on your campaign goal.
A campaign that doesn't have a goal cannot be evaluated. If you want to understand your performance, having a clear SEO goal is necessary. This is where the importance of SMART goals come in.
So how do you create a SMART goal?
Creating SMART Goals for SEO
Say you're an established wedding essentials website, and you want to have a better ranking in Google's SERP. This is a good goal, but not a SMART goal. Every SMART goal should include a justification of how it will contribute to larger business and marketing goals. Remember that your SEO goals should be specific, measurable, attainable, realistic, and time-bound.
Let's take a closer look at each component so you can create a SMART goal for your campaign.
Specific
What exactly do you want to measure?
Any SEO campaign must have a specific objective. If your goal is to have a better SERP ranking, you must choose one distinct key performance indicator (KPI) to make your objective more specific. For example, in order to rank first in Google, you can increase website traffic as your KPI. By then, you'll have a more particular objective you want to achieve, and you'll soon be able to measure your SEO performance.
Now that we've chosen a particular KPI, your goal can now be: to increase website traffic in order to have a better Google SERP ranking.
Measurable
How can you measure your goal?
Having a specific goal is only the first step. You also need to make sure that this particular objective is measurable. To improve your goal, you can ask yourself, "How much website traffic increase do I want?". Just so you don't forget, you'll need a hard number in mind (e.g., increase web traffic by 25%) for this one, so you know for sure that you're making progress toward your desired SEO result.
Later, we'll discuss the tools and metrics you can use to help you measure your goals. For now, we can refine your objectives. Your goal statement can now be: to increase website traffic by 25%.
Attainable
Is your goal achievable?
Setting goals for your campaign shouldn't just be a statement. It should be actionable so you can attain a fitting SEO result and see the effectiveness of your SEO campaign. One key factor you have to consider here is if all in your team are on the same page as you are. This ensures that all your members can help achieve your objective.
At this point, increasing your website traffic by 25% seems to be an attainable goal. So how do you make it more realistic?
Realistic
How realistic is your goal?
Always remember that in creating an attainable goal, you have to make it realistic. Do not set your aims too high, as this will only hinder your business from achieving any kind of goal. In making a realistic goal, consider asking yourself if the goal you're already aiming for can be achieved in a specific amount of time and if you have enough resources to implement this goal. Take note that knowing these can affect the future and nature of your SEO campaigns.
Time-bound
For how long are you going to achieve this goal?
Measuring SEO effectiveness involves setting a deadline for your SEO campaign. Any SEO goal you want to create must have an allotted time frame to discern if your goal is working or not. Set start and end dates for your campaigns so you can proactively manage your team and adequately measure your SEO performance. It's also important to remember that your time frame should be realistic and attainable.
In that sense, you can now set your SEO SMART goal statement into this:
"To improve our SERP ranking, we want to increase our website traffic by 25% by the end of the first quarter of 2022."
This goal has a specific KPI, which is increased website traffic. It also has a particular figure of 25%, so you'll know if your goal is being reached. Lastly, the goal is attainable, realistic, and time-bound because you want to be able to achieve all of this in the first four months of the year 2022.
Knowing the SEO Performance Metrics
Now that you know how to craft a SMARTer goal, let's now delve into the metrics and tools you can use to measure your SEO performance.
Here are the following metrics to look out for:
Organic Traffic
Organic traffic is the number one SEO performance metric because the preeminent objective of optimizing for search engines is to get more traffic. But, what exactly is it?
Simply put, organic traffic is the amount of people who visit your site after clicking on one of your pages because it appeared in a search engine's results. Targeting organic search results for your SEO is important because it can help you improve website visibility. When your blog or article appears first in the SERP, and a person clicks through it, you can potentially gain a new subscriber or customer.
Keyword Rankings
When you search for something, you either type a question or simply put in some keywords related to your search. A keyword is a term that refers to anything that is searched on a web browser. For example, if you type "Hong Kong SEO service", Google understands that you want to search for SEO services in Hong Kong.
For this metric to work, your website and content need to be set up so that they appear at the top of search engine results for specific and long-tail keywords. When you've optimized your website for keyword rankings, you can track the SEO result for this by simply conducting a Google search. The results will tell you where your website stands for those targeted keywords.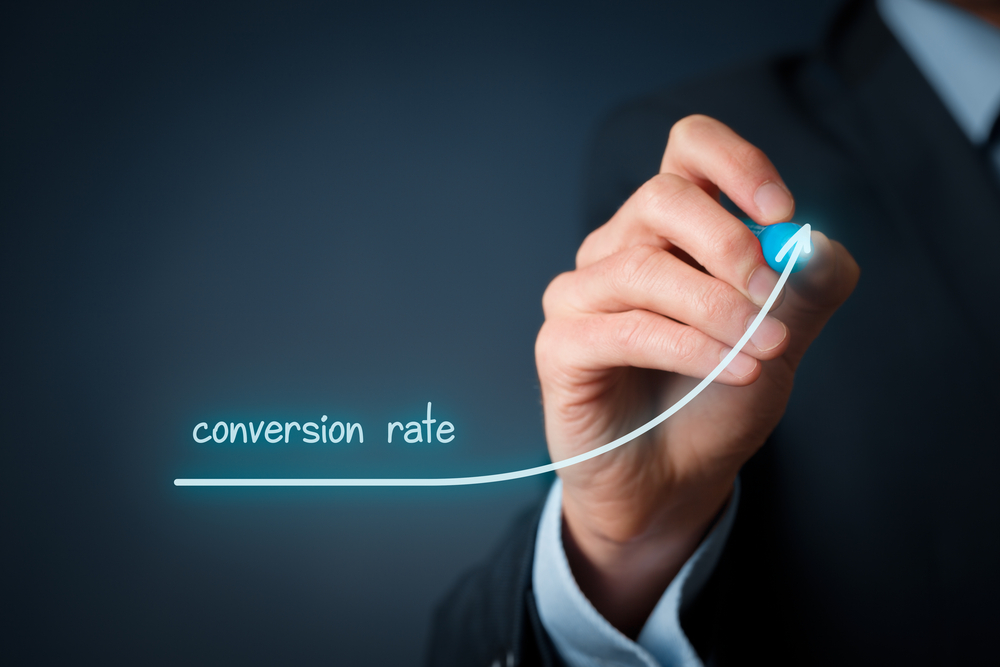 Conversion Rate
If you want to succeed online, it's not enough to simply rank highly on Google; you need to find ways to turn those page views into profit.
Considered the most important metric in determining the success of your SEO performance, your conversion rate shows how your SEO strategy has affected your business's sales as a whole. Calculating the conversion rate is as simple as dividing the number of conversions by the total number of interactions that can be traced back to a conversion during the same time period, as stated by Google. If your goal is to convert 10% of your traffic, you need 100 conversions for every 1,000 interactions. The average conversion rate for every business is between 2-3%, while a good conversion rate is above 10%, with some companies achieving a conversion rate of 11.45%.
Time on Page
A web page's time-on-page is determined by how long it takes a visitor to view the page before clicking on another link. How well your content satisfies the needs of your audience is the focus of this KPI. The average time-on-page rate will vary for every page. Keep in mind that no time is added to the average or calculated if the user doesn't proceed to a second page.
Click-Through Rate (CTR)
The CTR shows the percentage of visitors who clicked on your website from the SERP. This metric measures the SEO effectiveness of your metadata (title tag and meta description) in attracting the attention of potential visitors. Additionally, 2020 data showed that 28.5% is the average click-through rate of any website ranking first in the Google SERP. If you want to achieve this rate, you have to optimize your metadata and URLs.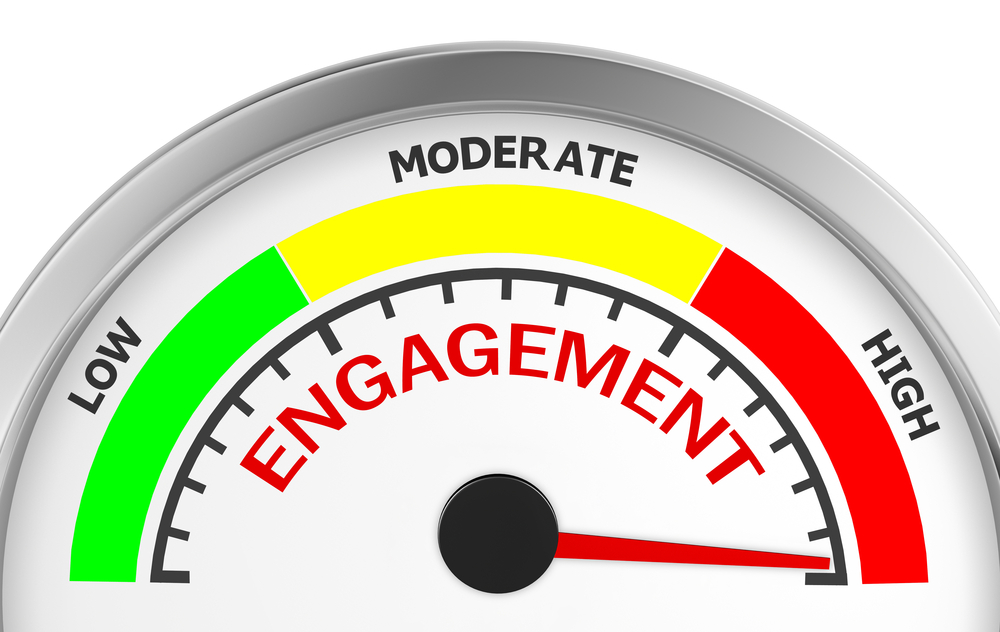 Engagement Rate
The last metric you can take into account is engagement rate. In Google Analytics 4, this metric measures the proportion of "active" sessions to cumulative sessions. For instance, if you had 1,000 sessions and 100 of them were actively engaged, your engagement rate would be 10%. This metric also replaced the bounce rate in GA 4.
A user is considered to be actively engaged in a session if any of the following conditions are met:
The user spent at least ten seconds on the page.
The user viewed more than one page.
The user action activated a conversion event.
Identifying Tools to Measure SEO Performance
Now that you're familiar with the most crucial SEO metrics, let's dive into how to put them to use with the help of simple tools for measuring and monitoring your SEO progress.
Google Analytics 4
Google Analytics is a free and straightforward tool for monitoring and analyzing your website's traffic. Google Analytics does more than just count visitors; it also reveals useful information about your site's performance and how you can improve it to achieve your targets. Everything can be monitored, from the volume of traffic to the origins of that traffic and the actions taken by your visitors. To further assist you in making educated business decisions, you can keep an eye on social media activity and mobile app traffic, spot trends, and integrate data from other sources.
Check out this Google Analytics course to know more about its importance and usage.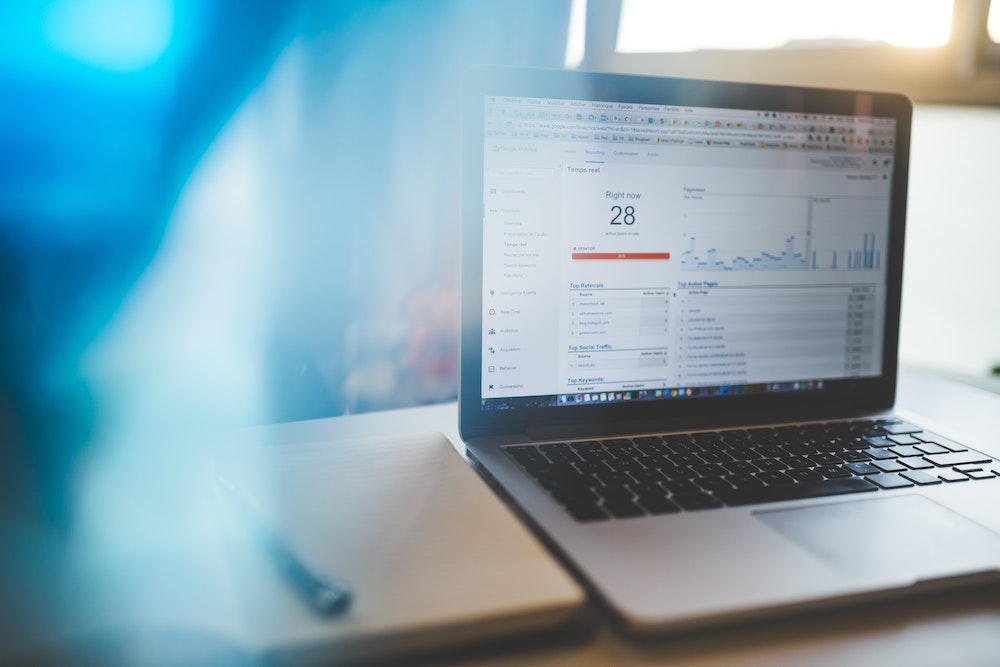 Google Search Console (GSC)
Another important tool to consider is the Google Search Console. Google's Search Console offers insight into the search engine's crawling, indexing, and website service to gauge SEO effectiveness. Check out these steps to get started with Google Search Console.
Both tools are great for measuring SEO performance, but it's important to note their differences. Google Analytics focuses on the end user, giving you information about site visitors and how they use your site. Google Search Console, on the other hand, is tailored for search engines and provides webmasters with data and tools to boost their sites' positions in organic search results.
How Long Does It Take To See SEO Results?
SEO strategies are a marathon, not a sprint.
When implementing SEO tactics, it's very important to note that the results do not show quickly. It takes longer than a few days to see the results of your SEO campaign. At best, you can see significant results within four to six months of your campaign. If you want to increase your chances of seeing faster results, you have to keep on optimizing your website by posting keystone content, link building, and other ways to increase your website traffic.
As a dynamic digital marketing agency in Hong Kong, Truelogic can help you achieve better SEO results. In our many years of service, we've managed over 14,000 marketing campaigns that have increased our clients' digital customers.
Why is it important to track these metrics?
Tracking SEO performance metrics ensure that your websites are optimized, healthy, and properly working. If you want to improve your future SEO strategies, monitoring your SEO metrics is a good place to start. Truelogic HK can help you with that.
Our company specializes in search engine optimization, where we can help track vital SEO metrics by doing website audits, keyword research, and website structuring. Over 200 SEO experts at Truelogic HK can help you become relevant online and rise from the competition.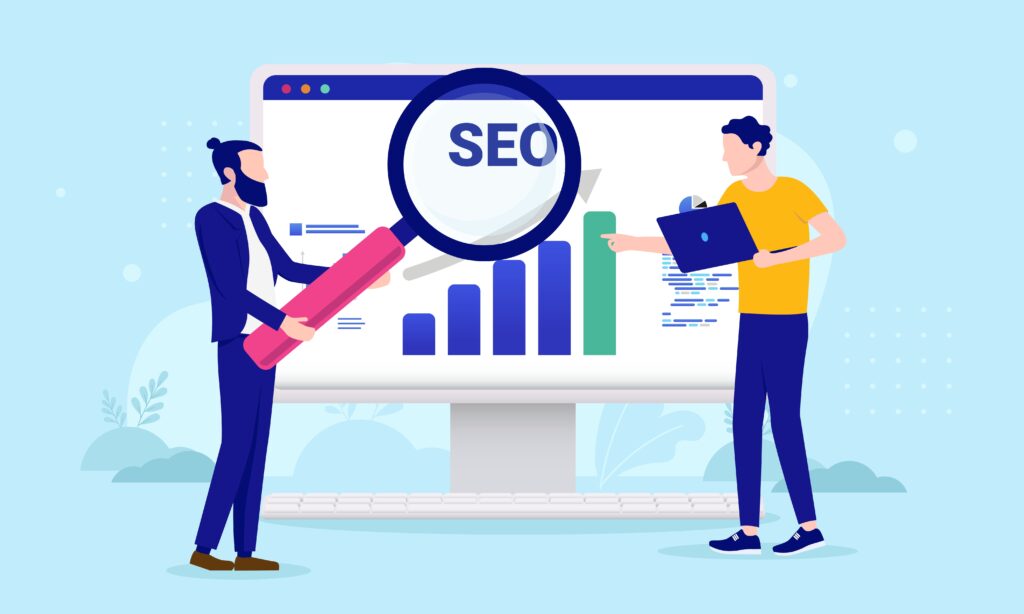 Start Tracking Your SEO Results Today
Tracking and interpreting your SEO results eventually lead to a better future for your business. SEO results don't instantly show with an ongoing campaign. It's important to continuously optimize your website to see significant improvements in your SEO performance.
Schedule a free consultation and start improving your website's SEO performance with Truelogic today.