Along with the increasing accessibility to the internet, people from around the world have experienced a shift to mobile use. In Hong Kong alone, the Office of the Communications Authority reported a 275.9% increase in mobile subscriber penetration rate in March 2020. This may be thanks to the affordability of mobile devices, the accessibility of internet data plans, or the growing need for mobile businesses. To optimize for maximum mobile reachability, companies now are starting to invest in mobile-friendly web design – a move that has been anticipated with the growing demand for mobile phones and devices. In this article, we'll discuss what exactly mobile-friendly web design is, why it's important, and what factors have necessitated its adoption in website design in Hong Kong and around the world.
What Is Mobile-Friendly Web Design?
Mobile-friendly web design refers to the development of websites and web pages for maximum compatibility across all mobile devices, whether on mobile phones or tablets. This means that all website elements, from images to font size, are designed for mobile visibility without any type of quality reduction. Because of the smaller screen size in mobile devices, brands and companies – alongside their developers – need to find the right balance of focusing on crucial elements and doing away with features that can leave a mobile screen looking cluttered or disorganized.
Why Is a Mobile-Friendly Web Design Important?
For brands who specialize in online transactions, mobile friendliness may be one of the most important factors that can predict success in getting conversions. According to Bright Local, 61% of consumers say that they're more likely to convert to local brands who have mobile-friendly websites. By improving your website's mobile reach, not only will you be able to optimize your customer experience, but you may also double your revenue.
However, there's one other important reason why a mobile-friendly web design is crucial for your brand: Google's Mobile-First Index. First introduced in 2016, this indexing algorithm shifted Google's indexing from desktop-first to mobile-first, with Google bot smartphone crawling the mobile version of websites to determine content relevance and ranking. While desktop-only websites still have a chance of appearing on online search results, websites with mobile-friendly web designs take precedence. This is one of the reasons why mobile-friendly as well as responsive web design has become a priority today.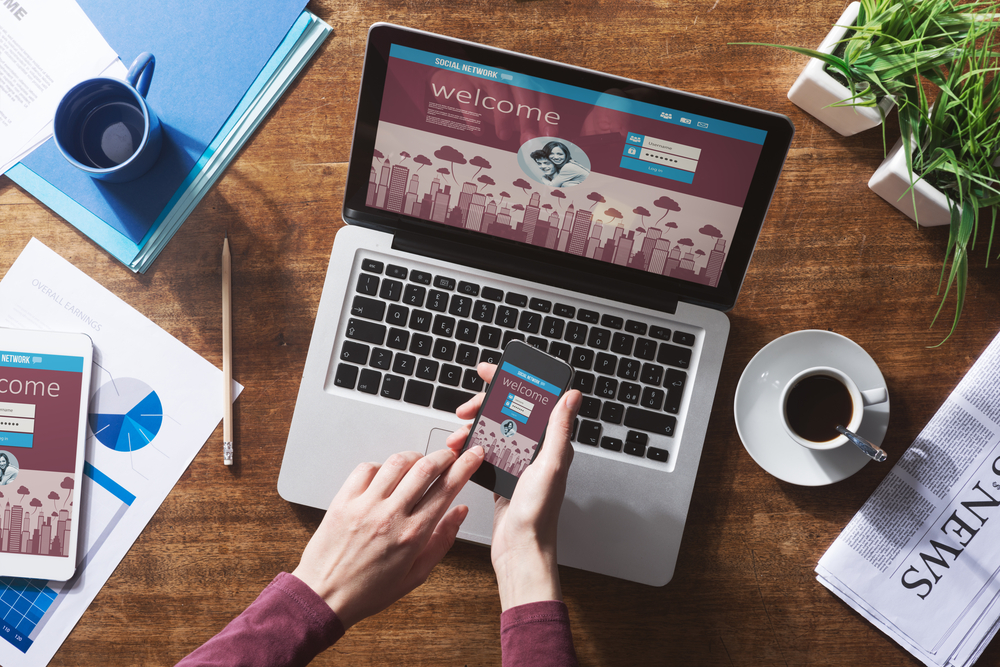 Mobile-Friendly Website Design Vs. Responsive Website Design
When it comes to building a mobile-compatible website, there are two approaches that you can do: by either adopting a responsive design or a mobile-friendly design. With a responsive design, all website elements are built for maximum dynamism. Images, spacing, and font size automatically adjust depending on a user's screen size or browser resolution. In a way, a responsive website design allows customers to experience the same UX design regardless of which device they view a website in.
Mobile-friendly websites, on the one hand, feature static elements on a website that are specifically designed to be viewed on mobile devices. Mobile websites don't change or adjust based on your browser, but they offer a simpler UI design for easier navigation. A mobile-friendly website limits the complex web page features, instead offering a more basic design approach. Because of its simplicity, this is usually the recommended approach for brands that target a larger percentage of desktop users instead of mobile.
How Do I Make My Website Design Mobile-Friendly?
While responsive website design has become the best solution to introducing mobile-friendliness on a website, it's not always the choice that brands go for. If you're not keen on building a responsive website or completely overhauling your homepage to be more responsive, making a mobile-friendly website may be the choice for you. Here are some of the things that you need to do to make your website more mobile-compatible: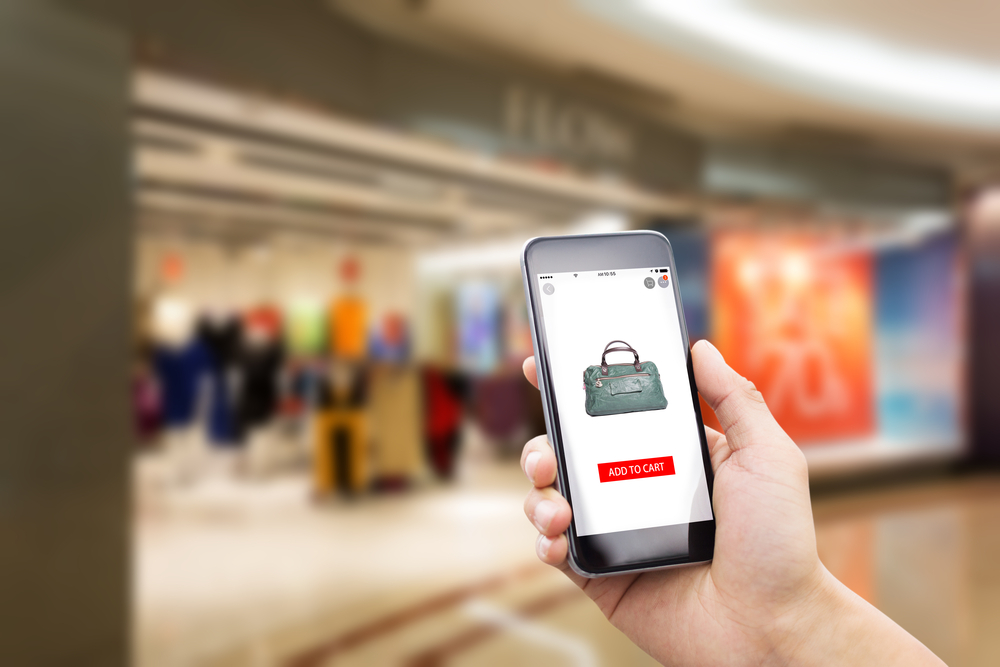 Pinpoint Your Audience's Goals
Are you an e-commerce site specializing in product sales or are you an agency offering B2B services for other brands? The first step to making your website mobile-friendly is by building your mobile website around the content that your audience is most likely to interact with. You can do this by monitoring your website's performance and inbound traffic by using Analytics.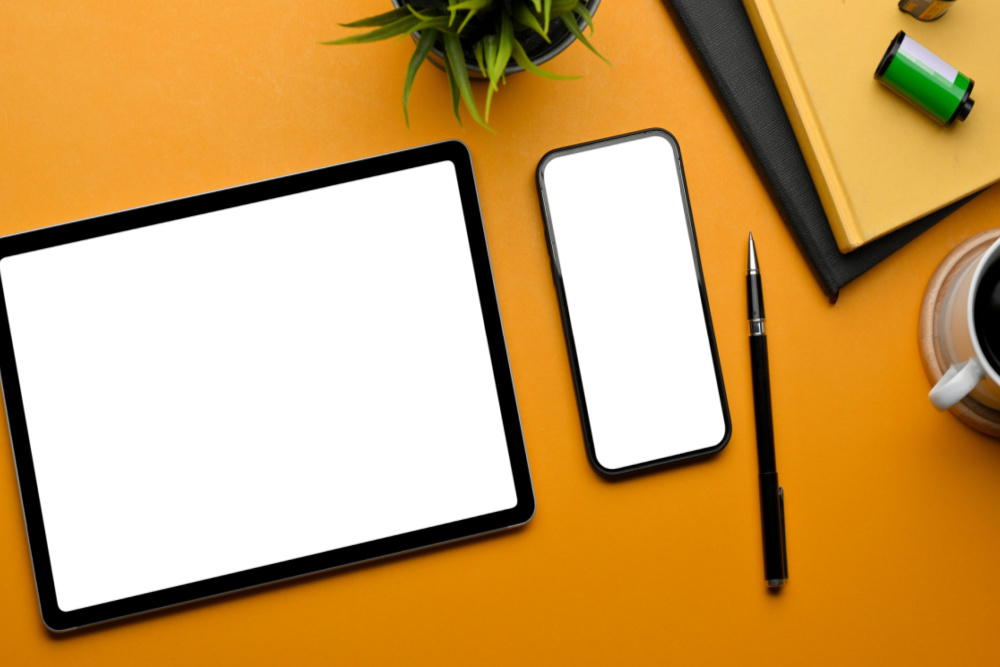 Learn How to Differentiate Between Tablets and Mobile Phones
When it comes to mobile-friendliness, it's not a great idea to lump handheld devices into one group – presenting all audiences off-desktop with your website's mobile version. While tablets are smaller than desktops but larger than mobile phones, they might improve user experience by allowing users to access desktop versions instead for better navigation. Not only will the larger resolution of tablets interfere with your mobile layout, but it might also interfere with the accessibility of your website features.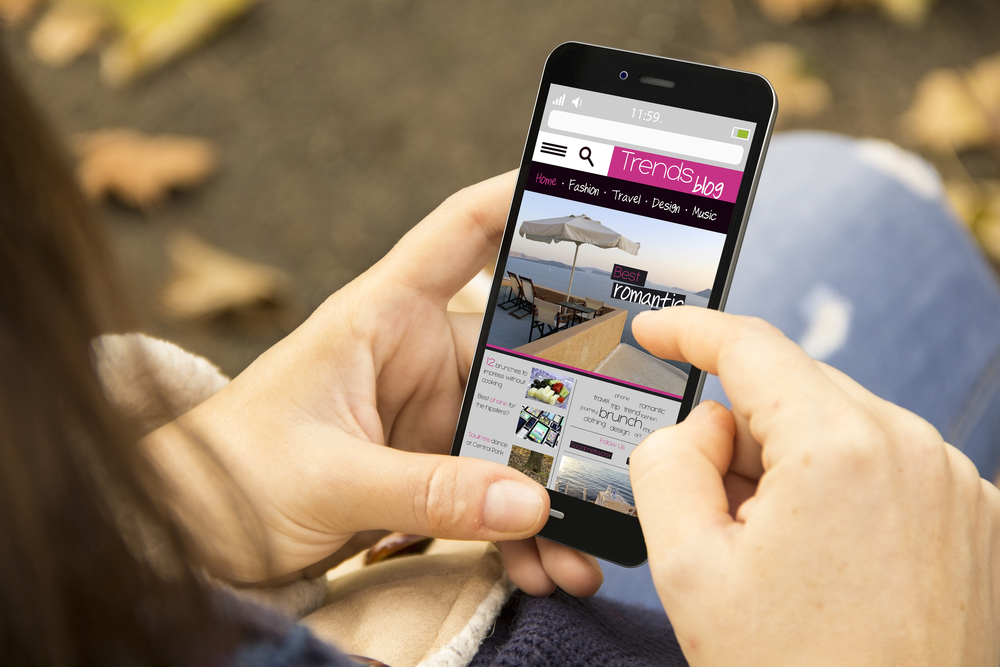 Optimize Content Size and Readability
Build a mobile-friendly website with optimized font sizes for better readability and adjusted image sizes for improved alignment. Remember that when you're dealing with mobile sites, your website visitors are coming from screens with smaller resolutions. The smaller the font size, the harder it will be for your site visitors to make out the information you're trying to convey. As much as possible, use font styles and sizes that are easy to read, as well as colors that offer maximum contrast from your site's background.
Add the Option to Switch to Desktop Mode
While some browsers offer a built-in option to switch to a website's desktop version, it's also a useful feature to offer your audiences on-site. You can provide them with a visible toggle that will redirect them to the desktop site or the mobile site, depending on their preference. This will help them optimize their online experience better and maybe find what they're looking for faster and more efficiently – whether they're on their phones or on a tablet.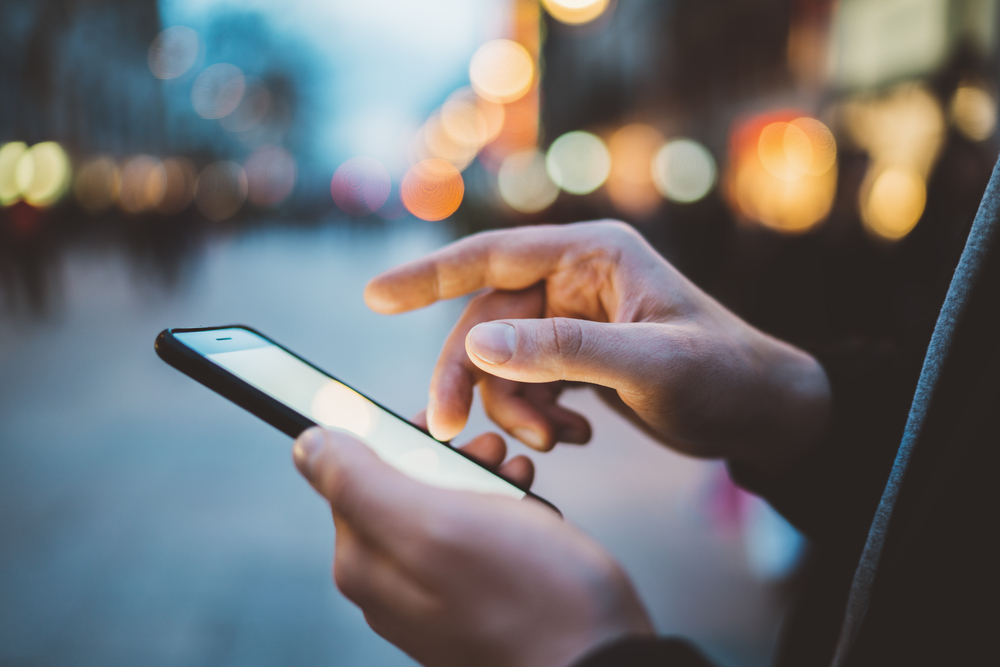 Optimize Button Sizes for Better Clickability
Buttons play an important part role in both desktop and mobile sites – but they're doubly important on mobile since they work as calls to action to some of the most motivated users. To improve user experience, you need to adjust website buttons to larger sizes so that users using touchscreens can easily navigate and click on buttons using their fingertips.
5 Examples of Mobile-Friendly Website Designs
Due to the shift in Google's ranking algorithm as well as the increasing number of mobile-centered users, thousands or even millions of websites have willingly welcomed mobile-friendliness into the essential factors needed by their brand. In fact, 80% of the top-ranking websites today use mobile-friendly web design to not only optimize their audience reach but also to help facilitate an easier conversion process. If you're planning on adapting mobile-friendly web design, here are just a few of the best brands that make use of this design approach: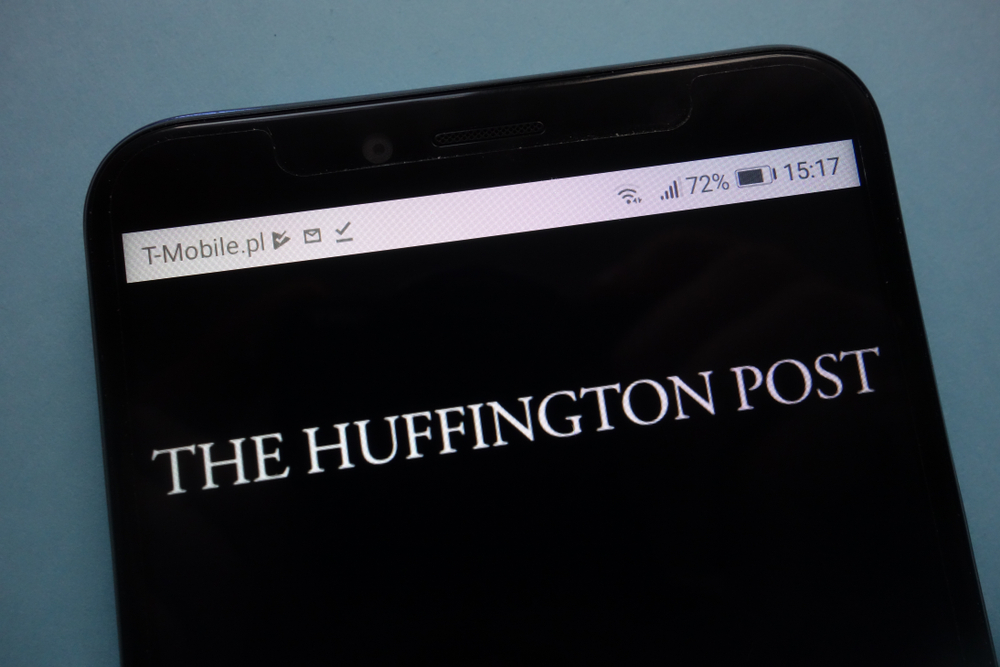 Huffington Post
When you visit the website of the Huffington Post, you'll first see that they've chosen a single-column layout that makes browsing easier for users. In a way, it works similarly to a paper newspaper, with the headline up top. Individual stories are then found arranged neatly below the headline, making them accessible to users whether they're on a desktop or on mobile. With the individual delineation of the stories, mobile users can easily thumb through the content and choose the links or buttons that they'd want to proceed with without getting overwhelmed with other website features or clutter.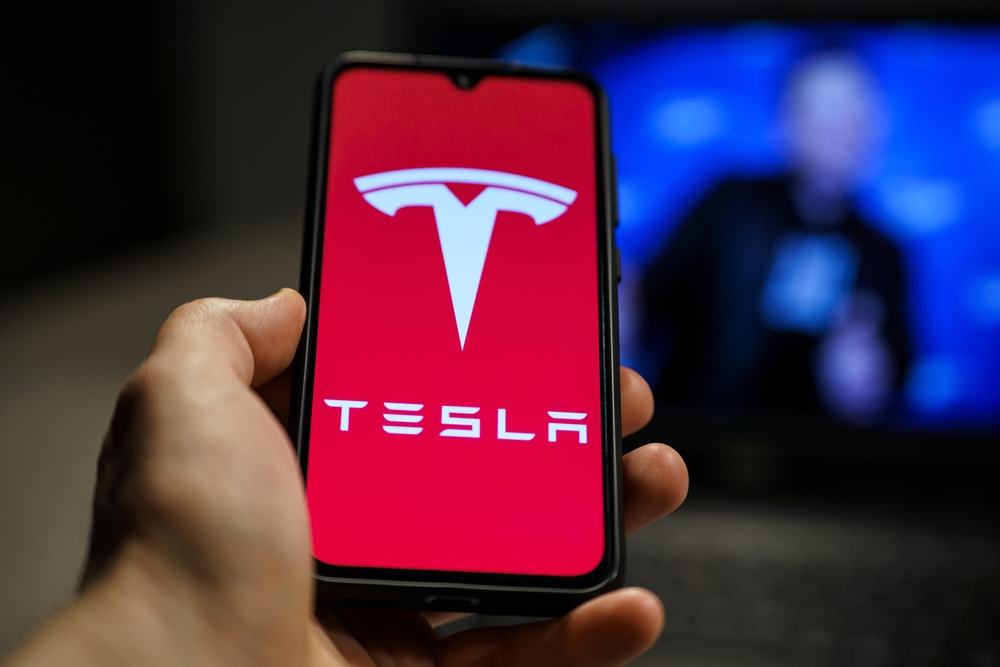 Tesla
Known as one of the most ground-breaking brands in the world today, it's only fitting for a Tesla website to be as accessible as possible when it comes to different types of technology. Tesla's website features a simple layout and design, choosing to highlight its products in a single-direction flow. Easy to navigate and equipped with accessible buttons and prompts, Tesla presents a great mobile-friendly approach to website design.
SAP
A leading software company on a global scale, SAP offers system applications and management software that can help various companies belonging to different industries better streamline their processes. Staying true to its goal and mission, SAP also applies this simplicity and accessibility to how they designed their website. Making use of easy-to-read font and high-contrast colors, the SAP website offers maximum readability – which in turn improves the user experience for each site visitor.
Another factor that you might see is that SAP limits the content found on-screen, making it easy to browse or scan on mobile screens. Instead of going in-depth regarding their services, they chose scannable content that users can easily navigate through.
International Energy Agency
While the International Energy Agency's website also uses a responsive design, which you can see with the dynamic images and videos, it also makes use of some of the basic features of a mobile-friendly website design. These include readable text, improved contrast, as well as a seamless and navigable layout.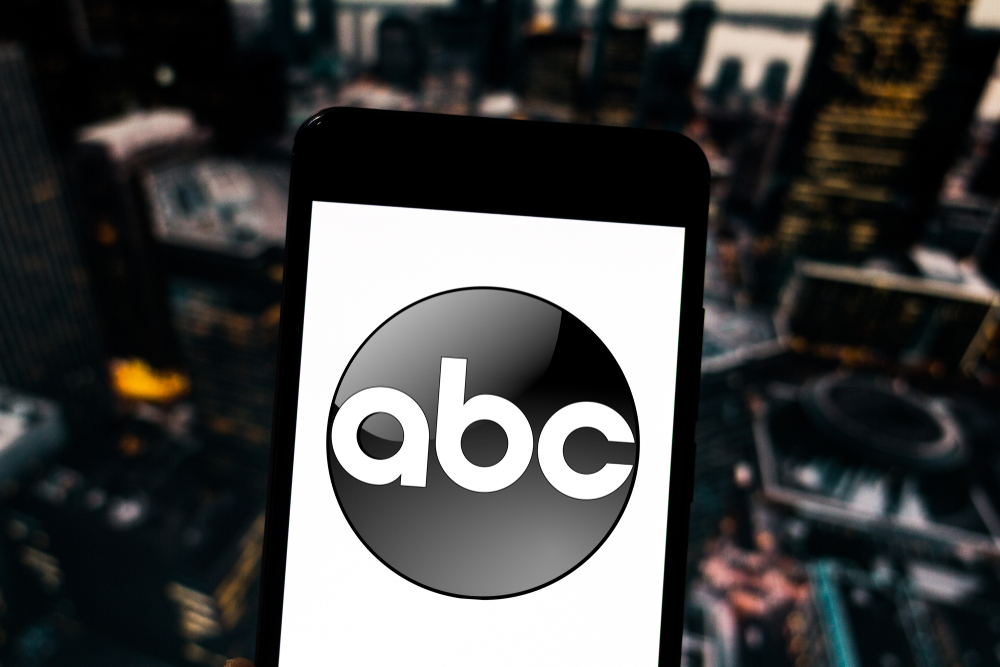 ABC
ABC is a US-based broadcasting company that specializes in news broadcasting as well as entertainment. When you visit their website, you'll see that the layout they have is largely similar to how mobile applications are designed – with big clickable images and navigation buttons that are easy to tap on even in smaller resolutions. Users can easily find or scan through their homepage and find the shows or information that they need.
Mobile-Friendly Websites Offer Users the Best User Experience
Whether you're planning on building a responsive website or shifting to a mobile-first approach, there's one thing that you can guarantee: that this move will make your website better in terms of enticing inbound traffic, and improving first impressions, and even pushing consumers to convert. If you're still at a loss or you still have questions about how mobile-friendly websites are built, or what elements still need improvement on your web page, feel free to reach out to our team at Truelogic HK, and our experts and specialists will make sure to answer your queries.