Have you ever searched online and found what you wanted when you typed a longer phrase rather than a shorter one? That's the power of long-tail keywords. Most of the time, when someone searches online, they use keywords that accurately describe their search. It reduces the time users spend searching and completes their search journey. But what exactly are long-tail keywords?
Incorporating keywords is a vital part of making any website rank. In this article, we'll discuss long-tail keywords, how they work, how valuable they are in SEO, and how to search for them.
What are long-tail keywords?
Long-tail keywords are longer, more precise phrases that directly address the searcher's intent. They account for 92% of all keywords entered into search engines. Marketers coined the term because of their location on the search demand curve. The search demand curve shows the distribution of searches based on keyword length. If we plot a Google search query by search volume, longer keyword phrases will land at the tail of the curve, thus making them long-tailed keywords.
Long-tail keywords are longer than their main keyword counterparts, so they often get lower search volumes and lower competition. Despite having less competition and fewer searches, they frequently produce high conversion rates. Because of this, pages optimized with long-tail keywords are more likely to rank highly and generate revenue.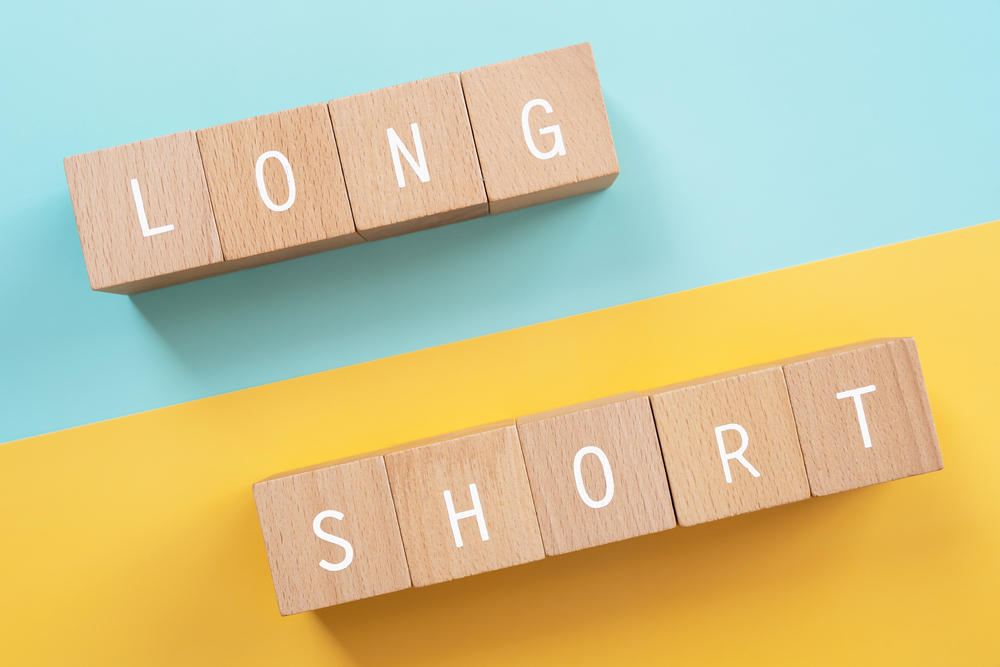 What's the difference between short and long-tail keywords?
Marketers can see the difference between short and long-tail keywords by looking at the search demand curve.
Short-tail keywords are at the head of the demand curve and get a wide range of clicks. These queries are broad in scope and cover a variety of topics. For example, typing the keyword "pizza" will give you 1,980,000,000 Google results. These results center around different issues, like a list of pizza places around your area, the definition of the word, and various pizza recipes.
Long-tail keywords are more specific, have lower traffic volumes, and are located at the demand curve's tail. For instance, if you type "best pizza restaurants for lunch" into Google, you'll get 137,000,000 results as opposed to nearly 2 billion if you just type "pizza". This is because Google, despite returning fewer results, understands that you're looking for pizza restaurants, making it simpler to decide.
In terms of keyword length, short tails usually contain 1-2 words, while long tails have more than three words. Long-tail keywords don't have to be a certain length, and they don't have to have a head keyword, though most of them are.
Here are some examples of long-tail keywords and short-tail keywords:
Short-Tail Keyword
Long-Tail Keyword
pizza
best pizza restaurants for lunch
easy vegan pizza recipes
how pizza is made
furniture
where to buy furniture online
cheap modern furniture for sale
buy and sell used chairs
digital marketing
effective digital marketing services
small business internet marketing
social media marketing agency
When it comes to ranking, short-tail keywords are incredibly competitive because of the high volume of searches for them. In contrast, long-tail keywords are less competitive due to low search volume.
How do long-tail keywords work?
Before diving into the intricacies of long-tail keywords, it's helpful to have a firm grasp of the connection between search volume and keyword difficulty.
Keyword difficulty measures how hard it is to rank well for a given keyword, while search volume shows how often a query is entered. Both metrics relate to each other when you want to rank well in the SERPS. Generally, a keyword's difficulty increases with the search volume it receives. The competition to rank in organic searches also tightens, requiring more effort to achieve ranking success.
Let's take a look at the keyword "pizza" again. Since this is a short-tail keyword, it has a high search volume. Therefore, the difficulty of ranking for it in organic search results is also great. In many situations, it may be best to focus on specific search terms with less competition. That's where long-tail keywords come in.
Long-tail keywords work best in SEO if you opt for higher conversion rates. Most search engine optimization services in Hong Kong focus on long-tail keywords. There might be less traffic, but you'll be targeting the exact audience you're looking for. For example, if you're an online clothing store, you wouldn't want to spend time trying to rank for the keyword "clothes". It's preferable to focus your optimization efforts on more niche keywords, such as "chic office clothes for women". Optimizing your SEO for this long tail will bring in more customers because it is more specific to your product.
Why are long-tail keywords beneficial for SEO?
The most profitable keywords for marketing and advertising are often long-tail ones. Here's why long-tail keywords are important for SEO: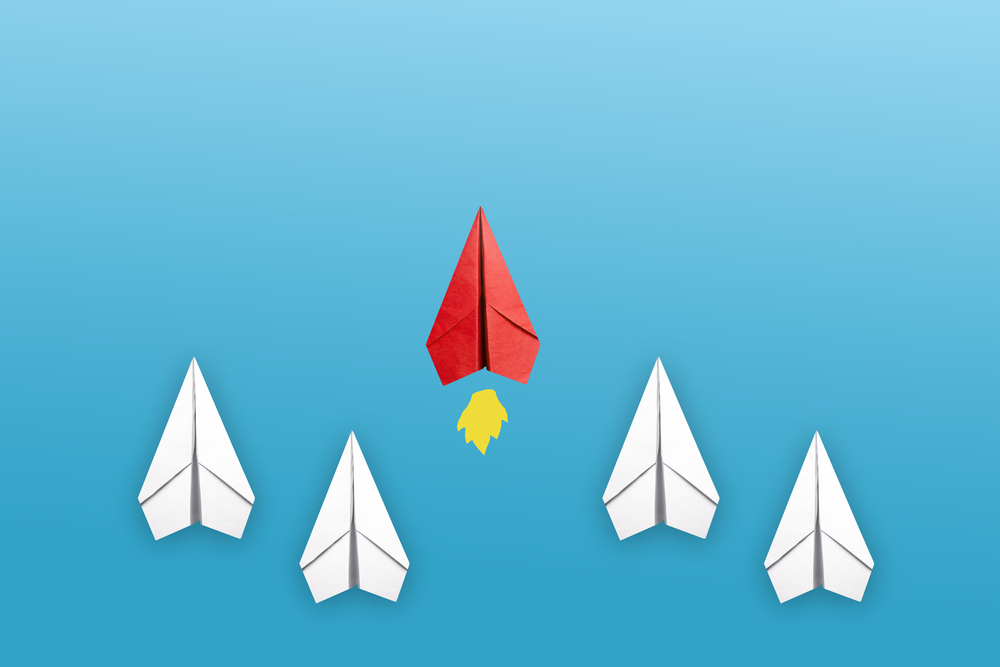 Less Competition

One of the many benefits of keyword research is that it helps you outrank your competitors. In SEO, long-tail keywords are much easier to rank for. Because they are specific to your target market, the search volume is low. This indicates that you don't have to exert more effort to rank highly for your desired long-tail keyword. If your keywords are specific enough, on-page SEO and link-building optimizations should propel your landing pages into a prominent position.

Additionally, long-tail SEO can help you achieve higher ad rankings without paying more. When there's less competition, you can lower pay-per-click ad costs. To do this, you just need to target longer, more specific keywords in your AdWords campaigns.

Higher Conversion Rates

Long-tail keywords often fulfill commercial and transactional search intent. Search intent allows you to recognize queries that reveal a potential buyer's interest and desire for more details. As a result, a long-tail search strategy can convert more searchers into buyers, leading to high conversion rates. Incorporating this information into your content marketing strategy will help you attract more qualified leads and speed up the conversion process.



Better Semantic and Voice Search

Using long-tail keywords is crucial when improving semantic search. Semantic search attempts to generate the most accurate SERP results by considering searcher intent, query context, and word relationships. This includes optimizing for voice search. When people use voice search, they typically use long-tail keywords for their phrases, such as "where can I buy pizza near me" or commands with clear intent, such as "search for the most affordable living room chairs."

If you can predict the intent behind spoken and voice searches, you can target long-tail keyword phrases with information about your business and services. This can be extremely useful to your business because long tails can boost conversions even with low search density.
How do you find long-tail keywords?
Long-tail keywords are not that difficult to find. With the help of keyword tools and SEO services, you'll find the most valuable long tails in no time. Just make sure that you're looking for keywords that match your intent for optimal results!
Here are a couple of approaches to zero in on the best long-tail keywords for your business:
Use keyword research tools
Keyword research tools can really help SEO specialists find long-tail keywords that boost conversions. Most of them are free and simple to use, though some have paid versions that offer much more functionality. Check out some of them here: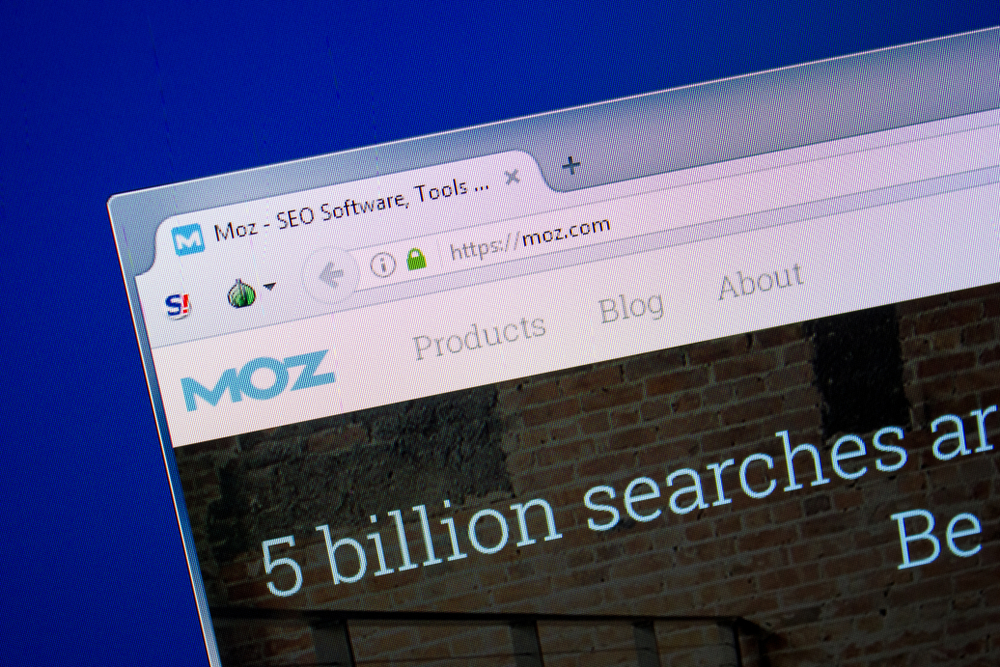 Moz Keyword Explorer

Moz Keyword Explorer is a comprehensive SEO platform that offers various tools for keyword research. The tool is easy to use that even people who aren't SEO experts can benefit. To use it, you just need to create a free account to unlock more of their services. A free Moz account can give you ten free queries per month.

Once you have an account, go to Keyword Explorer and type in a long-tail or short-tail keyword. Hit enter to see monthly search volume and SERP features (like local packs or featured snippets). The tool can accurately extract search volume data using real-time data from clickstream analytics.

Google Keyword Planner

Google Keyword Planner is a top choice for pay-per-click (PPC) keyword research. Since it's free, you never have to worry about service limitations or paying for upgrades. Using Keyword Planner in tandem with a long-tail organic search strategy is a great way to save money on pay-per-click advertising.

It has two main features:



Keyword Ideas– This function allows you to enter a seed term and generate related keyword suggestions alongside data on monthly search volume, change over time, competition, ad impression share, and bid ranges. You can narrow down your keyword selection by choosing brand-specific or generic keywords and selecting a specific website as a source.
Forecast – This feature enables more thorough analysis and forecasting of search volume. When combined with Google Ads, the "Forecast" feature facilitates forward-thinking budgeting and scheduling of paid advertising.




Google Trends

You can use Google Trends, a keyword research tool from Google, to find out what's trending worldwide, including in your city. The free tool can be used for many things, like finding long-tail keywords, discovering seasonal trends, analyzing competitors, and making a local SEO strategy. To use this tool, simply type in the search term you want to explore and press the enter key to access the results. You'll get information in the results about interest over time or by subregion, as well as related topics and searches. Additionally, you can compare keywords to determine which generates the most attention in the SERPS.
Work with an SEO agency
Another great way to find sales-boosting long-tail keywords is to partner with an SEO agency like Truelogic HK.
You don't need to do everything on your own anymore. With advanced keyword research and SEO services, our keyword research services can help you move up in the SERPs. In each of our services, we look at how well your current keywords work, how well your competitors' keywords work, and where there are keyword opportunities. This makes you prioritize other marketing efforts to achieve more of your business goals.
We find your industry's most popular search terms and list high-traffic keywords using SEO-based keyword research. We can also improve your visibility for search terms for which you currently don't rank, but your competitors do or where you rank but not as high as you should. You can trust our SEO keyword research and in-depth analysis because we follow a straightforward process.
Start Leveraging Long-Tail SEO to Improve Your Business
Without a doubt, long-tail keywords are beneficial for any business. They can improve your SERP ranking, increase your conversion rate, and reduce your marketing expenditures. And with the help of SEO services, you'll reap the rewards of using long-tail keywords in no time.
Launch long-tail SEO optimization for your business today. Contact us for inquiries on our SEO services and other digital marketing ventures.