Every successful SEO campaign requires important steps to prime a website for success. But before SEO analysts and experts can conduct keyword research, competitor analysis, and other crucial campaign procedures, there's another step that needs to be taken to ensure that your website doesn't encounter technical roadblocks – SEO audits. In this article, we'll talk about what an SEO audit is, why it's important, what it entails, and what benefits it can offer your website.
What is an SEO audit?
The first step for any organization in developing a successful marketing strategy is conducting an SEO audit.
An SEO audit assesses different website elements to see how well they do in the SERPs. Auditing looks at all your SEO work, with SEO specialists recommending possible solutions for future interventions. Part of this process is finding problems with the site's structure, on-page content, and technical SEO performance.
Types of SEO Audit
SEO experts may use different methods each time they perform an audit. Because not all website audits are the same, it's important to know what type of audit you need for your website. Here are three of them: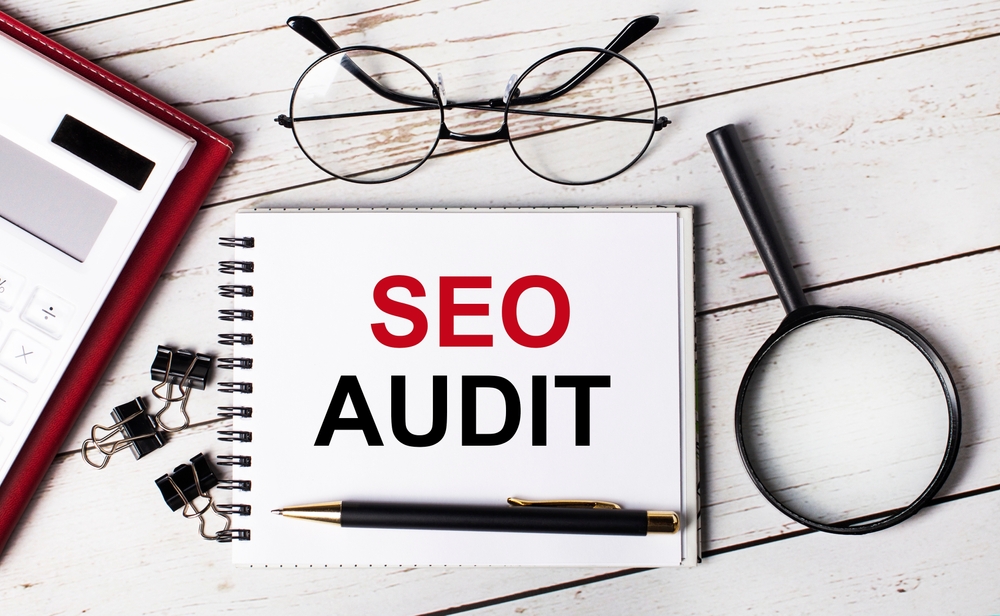 Technical SEO Audit
A technical SEO audit looks at the backend of a website. It checks if it meets the technical standards for search engine optimization. Technical SEO elements include looking for problems with crawling, indexing, website speed, site or page structures, redirections, and website codes.
On-page SEO Audit
An on-page audit examines the content displayed on the website and its web pages. Here's where meta tags, relevant content, and keywords come into play. SEO specialists audit these factors to determine if they positively affect the website's rankings.
Off-page SEO Audit
An off-page SEO audit checks a website's backlink profile. Backlinks are a ranking factor, ensuring the website is authoritative and trustworthy. When reputable websites and pages link to yours, it tells search engines that your content is reliable. Search engines will trust your site's credibility and authority more, ranking it higher in search results. This type also includes SEO backlink audits to ensure that all your backlinks are credible.
Why is an SEO audit important?
An SEO audit is crucial because it keeps your website up to date. It also shows you where your website's SEO needs fixing, allowing experts to diagnose issues and apply solutions to improve your website's performance.
To ensure optimal performance, websites should regularly undergo SEO audits. Do a comprehensive SEO audit every six months and run smaller monthly audits. This will help improve your SEO performance to create better campaigns. It's also essential to evaluate your website to see if it keeps up with Google's algorithm changes so you won't risk falling in the search results.
How to perform an SEO Audit
There are a lot of SEO services in Hong Kong that offer website audits to ensure their clients' sites are working well. You can also check your website to improve its search engine optimization.
Here's an SEO audit checklist to get you started:
Search engines must be able to crawl and index your website. Crawling discovers pages and links that lead to other pages. Indexing collects a website's data and analyzes and categorizes its content and links. Various aspects of indexing contribute to guiding a search engine's crawling strategy.
There are various ways to do a website audit for this checklist:
Run a site crawl

Use a site crawler like Screaming Frog. To initiate crawling, paste the link on the app and start the crawl. After the crawling is complete, you'll see other links you can crawl and the errors that need fixing.

Check if the URL is indexed

There are two ways for this SEO audit to determine whether your URL is indexed. First, do a quick "site:" search. In the search bar, simply type "site:" followed by the URL. Like this:



site:truelogic.com.hk/technical-seo-guide/


You can also use Google Search Console to inspect a specified URL. With its URL Inspection Tool, you can inspect a live URL, see the status of the URL in the Google index, and request indexing for a URL.

Examine if content can be indexed

Ensure that search engines can index your website content. Do this by typing cache: and adding your URL. For example:



cache:https://www.truelogic.com.hk/technical-seo-guide/


Entering this in the search bar will examine Google's cache of the specific URL.
Robots.txt and XML Sitemap
URLs blocked by Robots.txt can prevent Google from crawling and indexing a page's content. When this happens, your website won't be able to rank in the search results. To solve this, you can do an SEO audit for this element using Google's robot.txt tester. This tool will display whether your site's robots.txt file prevents Google web crawlers from accessing particular URLs.
Additionally, including URLs in an XML sitemap makes it easier for search engines to find your URLs. Although it's not necessary for Google rankings, it's a good practice to list all your indexable URLs in an XML sitemap or several sitemap files. After making sure your URL is included in an XML sitemap, the next step is ensuring all search engines can easily locate your sitemap files.
The simplest and most direct way to do this is to simply include your sitemap's location in your robots.txt file. It doesn't take any additional effort to place your sitemap here, and it works for most search engines. As simple as it is, the method for this technical SEO audit has a disadvantage. By using this method, you risk exposing your sitemap to third-party crawlers. Do a direct search engine submission instead if you don't want this.
Submitting your XML sitemaps directly to search engines ensures the following:
Search engines will know your XML sitemap.
Search engines will determine if the sitemaps submitted are valid.
Search engines will report how they crawled and indexed URLs in your sitemap.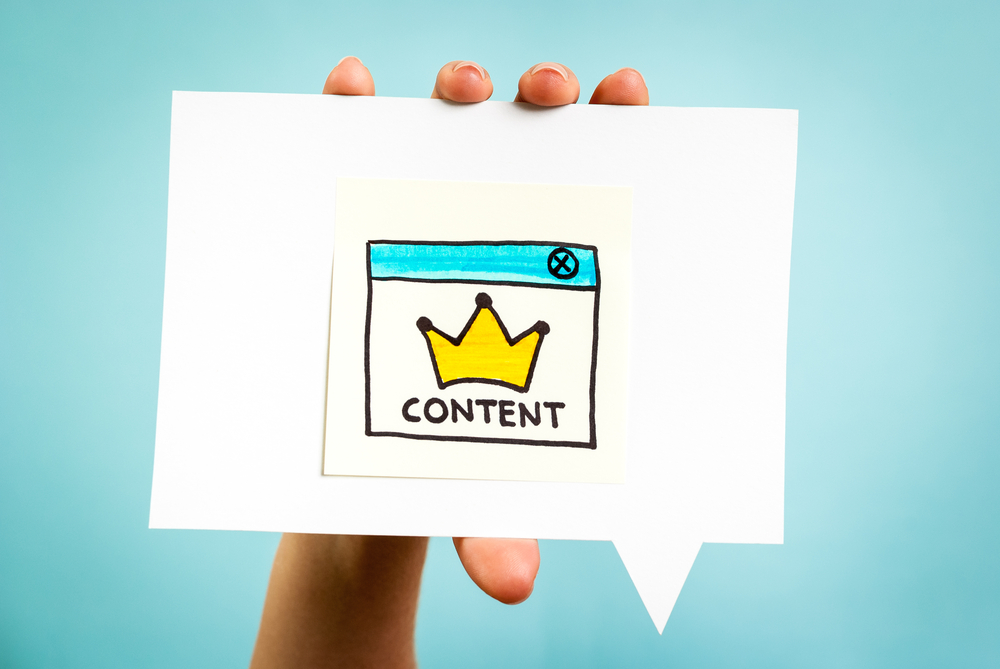 Thanks to Google's Panda update, websites must ensure they publish high-quality content. Google flags thin, non-informative content with untrustworthy links. This includes checking for content with authoritative sources.
You must have authoritative, trustworthy, and relevant content to rank on Google. Here's how you can audit for this SEO checklist:
When writing your content, keep it short and on point. Readers dislike reading long paragraphs, so use subheadings to section your content.
Perform keyword research to create more relevant blogs and articles. Your website will rank higher if you create content that people are searching for. Use high-ranking keywords in your content and metadata to make your pages easier to find. Your content must also have an SEO backlink audit. This will ensure that your anchor texts build credibility for you and improve your Google ranking.
Google filters duplicate pages from search results to show unique pages. If your website has a lot of duplicate content, it will lose credibility and have difficulty ranking in the SERPs.
Most of the time, duplicate pages result from plagiarized content. To avoid this, perform an SEO audit by doing any of the following:
Start a site crawl using the application of your choice.
Use Google's exact match operator by wrapping a portion of your content in quotation marks. This will reveal websites that have substantially similar information as your content.
Make use of Copyscape to detect any form of plagiarism in your content.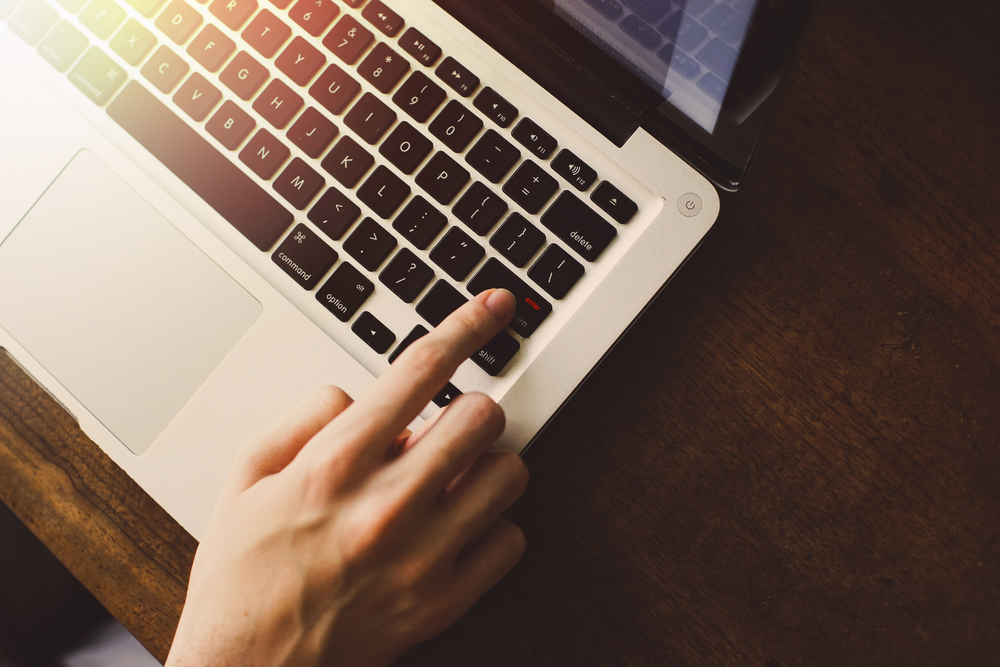 A content gap exists when there is a mismatch between what people are looking for online and what they find. In an SEO audit, content gaps help you discover topics you haven't covered that could be valuable to your business. When this occurs, SEO specialists conduct a content gap analysis to check for missing content pieces in your repository. It analyzes if there's a need to add more content to the website, like more blogs, web pages, and eBooks.
Use Ahref's site explorer to find content gaps during an SEO audit of this checklist. Here's how you can perform one:
Proceed to Ahref's Content Gap section under the Site Explorer.
Enter your competitor's website links in the top section, then your domain in the bottom section.
Click "show keywords", and it will reveal keywords your competitors are ranking for, but you don't.
This method determines what pieces of content the competitor has that you don't. It will also will provide you with more information about the type of content to create and the keywords to rank higher in the SERPs.
Since its introduction in 2019, Google has given the mobile version of websites greater weight when indexing and ranking content. Because of this, mobile friendliness is now a major ranking factor.
Now, websites must be mobile-friendly to rank higher in the search results. One of the major factors for mobile friendliness is having a responsive web design. Regardless of screen size, your website must load smoothly and serve the same content as its desktop version. Meta robots tags should also be identical for mobile and desktop versions of the site.
To audit your website's mobile friendliness, use Google's Mobile-Friendly Test.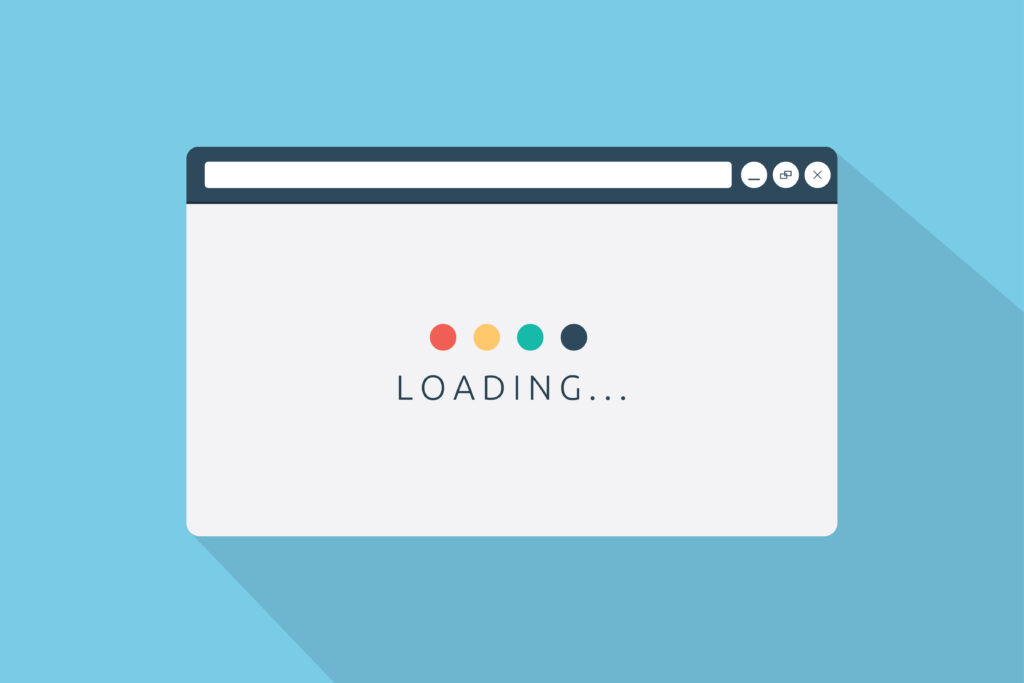 When you're conducting an SEO audit, you should also check for page speed. Page speed is a metric used to evaluate how long it takes for a website's pages to load. Your website might not rank well in the SERPs if your page speed is slow. In addition to affecting SEO, page speed can affect how quickly visitors leave your site and how long they stay on each page.
You can use Google's PageSpeed Insight Tool to audit this website checklist.
Marketers can also measure user experience using Core Web Vital metrics. This metric looks at how responsive, interactive, and stable a page's content is while it's loading.
Core Web Vitals are crucial for SEO auditing because they can increase your website's visibility and help keep it neat and organized. These vitals can help your website be more visible and rank higher in browsers. They can also make it easier for people to browse your page.
Use the Page Speed Insights tool or Google Search Console's Core Web Vitals Tool to examine this SEO audit checklist.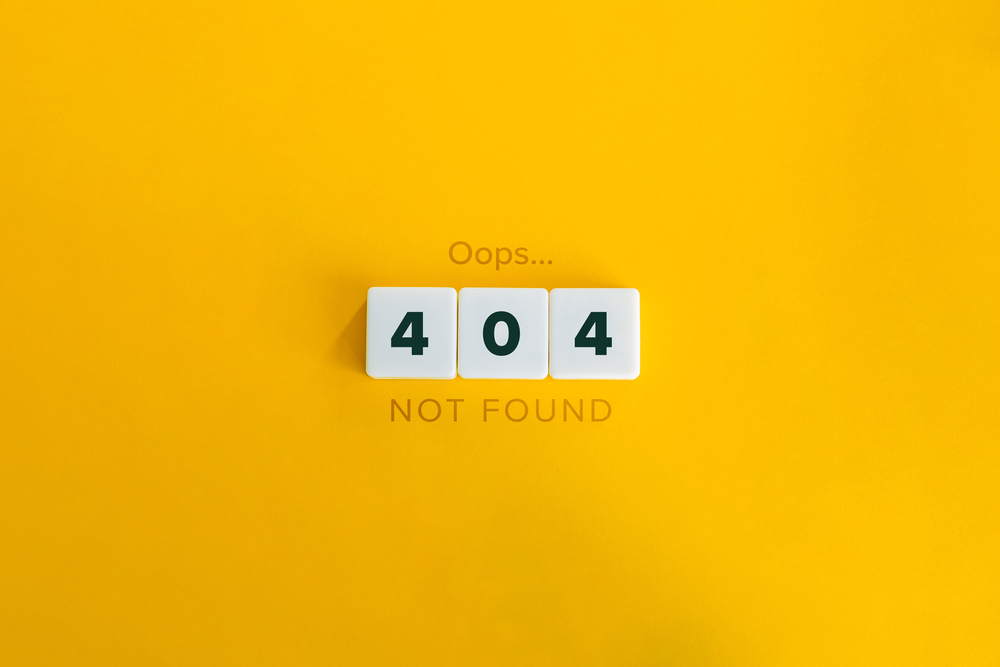 The website server can tell a browser whether a request can be fulfilled by sending it an HTTP status code. In general, a page must return a 200 HTTP response status code for search engines to index the URL. Status code issues occur when you receive error codes starting with 4xx and 5xx errors. For instance, the web page will show a 404 (not found) status code if a browser requests content that's no longer hosted on the server.
For your reference, we've laid down the status codes and their respective meanings below:
1xx – informational response
2xx – successful response
3xx – redirection messages
4xx – client error responses
5xx – server error responses
To check for any status code issues during your SEO audit, use Ahref's Webmaster Tool. Also, pressing F12 on your keyboard will bring up the developer tools and let you see the page's status codes. When you go to the developer tool and click on the network tab, all of the status codes for the web page will be shown.
Structured data allows search engines to understand the context of the information and provide accurate results to users. The most common form of structured data is a schema. It's the language of search engines, using a unique semantic vocabulary. Using schema markup, you can help search engines better comprehend your written content.
Although structured data isn't a factor in Google's ranking system, it can help search engines understand your page content. This is because the more features your listing has, the more likely potential buyers will notice them. Some examples of structured data are FAQs, star ratings in search results, and product schema.
To conduct an SEO audit for structured data, use Google's Rich Results Test and Scheme Markup Validator.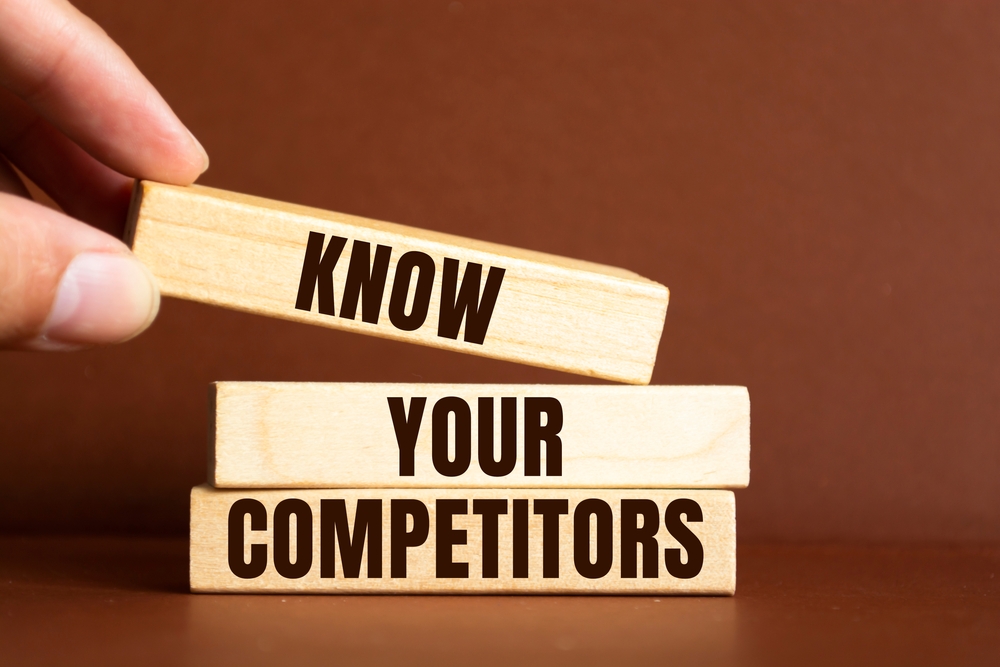 When you conduct a competitor analysis, you can look at other websites that are in the same market as you. Auditing your competitors' SEO strategies can help you improve your links, keywords, content, and more. You can conduct a competitor audit on your own using various tools. You can use many tools for thorough competitor analysis, like Google Analytics, SEMrush, and Ahrefs. Each of these has different features that can help you analyze competitors. But if you don't have the time or skills to use them, you can work with an SEO service like Truelogic HK.
Truelogic's SEO services include everything on this website audit checklist. Since we'll handle everything, you don't need to subscribe to any websites for each checklist. With our competitor analysis services, we'll ensure you stay ahead of the competition.
Benefits of an SEO Audit
Regular checks on your website will do wonders for its SEO performance. Here are some reasons you should invest your time in SEO audits.
Know where you stand

Having your website undergo an SEO audit will give you a good idea of where you stand. You'll see where your website is lacking, where it needs work, and how it compares to competitors. This can prevent unnecessary expenditures and headaches during the SEO improvement process.

Enhance website efficiency

You can learn vital information about website technical issues from an SEO audit. With the data you'll gather, your SEO specialist can create solutions to improve your website's performance.

Optimize for better content

Adding content to your SEO audit checklist lets you create better content for your website. Doing an SEO audit will help you find more keyword opportunities. This will help you create better articles that perform well in search engines.

Create a better user experience

Smooth site navigation is an integral part of SEO. To rank well in search engines, you must also consider your website's user experience. A website SEO audit can help you identify problem areas and provide suggestions for improving your site's readability, usability, and efficiency.

Examine competitors

Many people overlook the opportunity to examine rival sites and learn from their successes as a positive side effect of conducting an SEO audit. This can help you figure out what needs to be altered and give you a glimpse into the online strategies employed by competitors.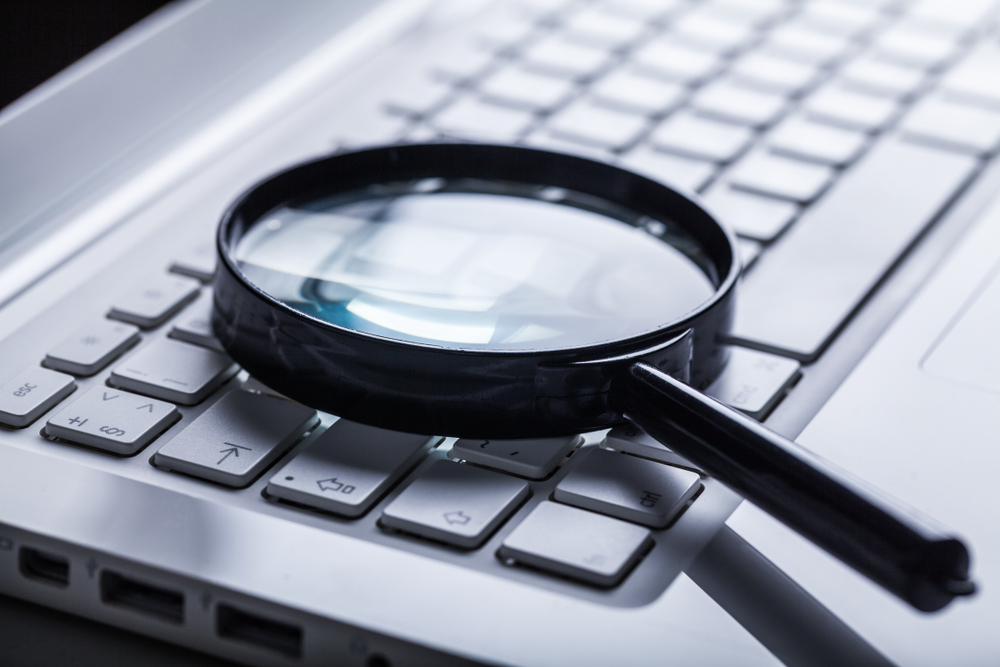 Effectively Audit Your SEO Performance With Truelogic HK
Performing an SEO audit will have far-reaching effects on your company. From conducting a web crawl to evaluating the competition, you can yield valuable insights for improving SEO performance. And with consistent website audits, you can quickly develop campaigns that boost your position in the SERPs.
With our SEO audit services, you don't have to worry about doing each item on the checklist separately. The SEO experts at Truelogic HK will do everything from ensuring your site can be crawled and indexed to researching your competitors and helping you outrank them.
Start implementing better SEO campaigns today. Got questions? Contact us and get a free estimate on our services.