With a significant number of Hong Kong businesses shifting to digital operations, visibility on Google SERPs can offer a significant advantage in driving sales and improving brand awareness. As more enterprises optimize websites to boost high-quality traffic and improve revenue, competition for top search results is just continuously heating up. Due to this intense competition, however, brands are now turning to competitive analysis for SEO to pinpoint their competitors' strengths and leverage this knowledge to outperform them online.
Are you looking to get more traffic on your website, boost your SEO rankings, or improve your sales? In this article, you'll discover the power of SEO competitive analysis: why it's important, how it's performed, and what happens after getting the results.
What is SEO Competitive Analysis?
As the name suggests, SEO competitive analysis refers to the process of analyzing how your competitors design their marketing strategies and how they approach content production for better audience relevance. This includes looking up your competitors' links, targeted keywords, content, and other SEO strategies – all of which can be applied by updating your campaigns according to your findings to not only perform better but also overtake the competition.
In a way, competitive analysis can allow your business' SEO to perform better by finding out what's working for your competitors. Identify their strengths and weaknesses and use that information to find areas where you can improve and effectively dominate the Google rankings.
To fully understand how SEO competitive analysis functions, consider the following scenario:
You're a clothing business in a specific area trying to find ways to improve your sales and attract more customers. The first thing you do is identify other businesses in that area with the same niche as you. You learn from your research that they sell popular clothing items that aren't available in your store. With that information, you begin marketing improved versions of the clothing items so that customers from your competitor will come to your store and purchase them. After implementing this strategy, you begin to see your sales improve.
That's how competitive analysis for SEO works. You research how well your competitors' SEO strategies work and improve them so you can use them for your own campaigns. They're either good at researching keywords, creating cornerstone content, gaining backlinks, or optimizing their websites. Discover how and what they do to be better at these factors so you can improve your SEO strategies.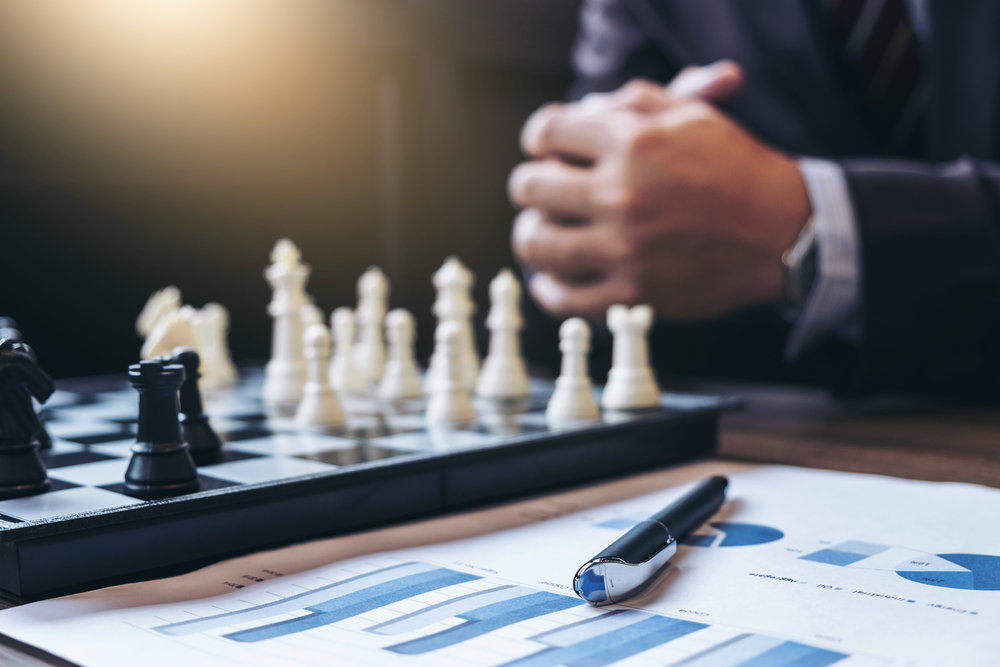 Why is competitive analysis important in SEO?
Google ranking is everything in any SEO strategy. If you're not monitoring your online performance, your digital marketing efforts won't matter, especially if you don't do anything to improve your rankings or at least keep them stable on the first page. With competitive SEO analysis, you're technically leveling up your monitoring by not only keeping track of your campaign's success, but also by keeping a close eye on your competitors' SEO efforts. The findings that you get from competitive analysis can then be applied to your own strategies to fine-tune your SEO approach.
Not quite convinced? Here are just a few of the benefits that you can get by performing competitive analysis for SEO:
Helps Determine Your Competitors

The main reason why you're doing SEO competitive analysis is to identify key market competitors. Identifying who you compete with lets you get a glimpse on what keywords they're targeting, how they run their ads, what content types they're publishing, and what topics they're ranking for. This will help your company do additional research and measures to improve your SEO strategies.

Boosts Your Digital Marketing Strategy

Not only does your SEO performance improve, but so does your overall digital marketing strategy. Every digital marketing campaign in HK requires a lot of work – from careful planning to execution. A thorough competitor study enables you to create elaborate campaigns based on your gathered data, which will help your SEO and digital marketing efforts.

Use the Right Keywords

Keyword research is vital for any SEO campaign. If you notice that certain keywords are performing well for your competitors but not for you, you should include them in your content. Additionally, researching competitor keywords enables you to locate untapped target markets, which may help you target more sales-motivated customers. By choosing the appropriate keywords, you can increase both the traffic to your website and your chances of outranking your rivals for those terms.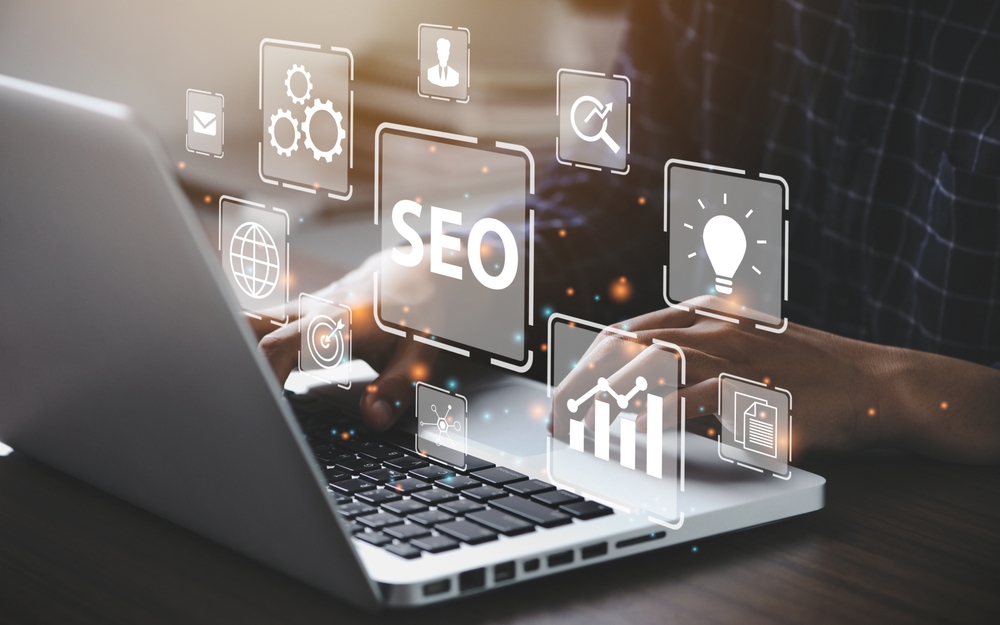 How to Run an SEO Competitive Analysis
With your understanding of what competitive analysis for SEO is and its provided benefits, you can now learn how to conduct one to improve your SEO performance. Follow these basic steps to efficiently run a competitive analysis:
Find SEO competitors

The first step you need to take is to identify who your competitors are. Your SEO competitors are websites that rank for the same organic search queries that you do.Sometimes, these competitors are companies that are not in the same industry as you but are competing for the same keyword. For example, a clothing business might compete in the same niche for keywords like "best summer dresses." However, if you're also creating useful how-to content, you may be competing with other businesses, such as major fashion magazine websites like Vogue and Elle.To find out who your actual competitors are, do competitor website research using the keywords you want to rank for. A quick Google search will yield a list of websites that rank for that particular keyword. Try to focus on pages that come up often in search results for your main keywords and any other important keywords.If you have more than one niche, make sure you know who your competitors are in each one. With an SEO service in Hong Kong, like Truelogic HK, we'll be able to identify your direct competitor for each subject matter using our competitive identification feature. We will reveal the tactics they're employing and the platforms they're using. We focus on the most prominent companies in your sector, including those who feature prominently in local SERPs and featured snippets.

Analyze SEO Competitor's Keywords

Since keyword research is crucial for any SEO strategy, it's also important to analyze the keywords your competitors are ranking for. Performing an SEO keyword competition analysis means finding out which keywords your competitors are ranking highly for so that you can create content that outranks them in the Google SERP.

For your SEO competitive analysis, check competitor websites to see what terms they're outperforming you on and decide if they are appropriate for your business. If the keywords aren't relevant to your website, don't optimize for them. Remember, only optimize for keywords that will help improve your website's ranking and visibility.

In addition, focus more on keywords with high search intent rather than search volume. The search intent is a user's primary goal when searching. It can be informational, transactional, or navigational. Your web pages must include high-quality, optimized content that fully and persuasively addresses users' search intent using any of the search techniques. When you optimize for this, Google will prioritize your website because you're providing users with a relevant and positive experience.

You should also pay more attention to keywords where you already rank higher than your competitors. Take steps to maintain your keyword ranking, so competitors don't outperform you. Throughout keyword gap analysis on our SEO competitor research service, you can learn which keywords work best for your competitors to keep up with them.

Evaluate SEO Competitor's Content

Besides keyword research, creating relevant content is also essential for a successful SEO campaign.

Check out your competition. A thorough SEO competitive analysis involves evaluating your competitor's content. Find out what types of content work well for your competitors and use that information to improve your own. Understanding, improving, and then competing with their method will help you better match the user's search intent and give your visitors a better content experience.

Here are some elements you can analyze from your competitor's content: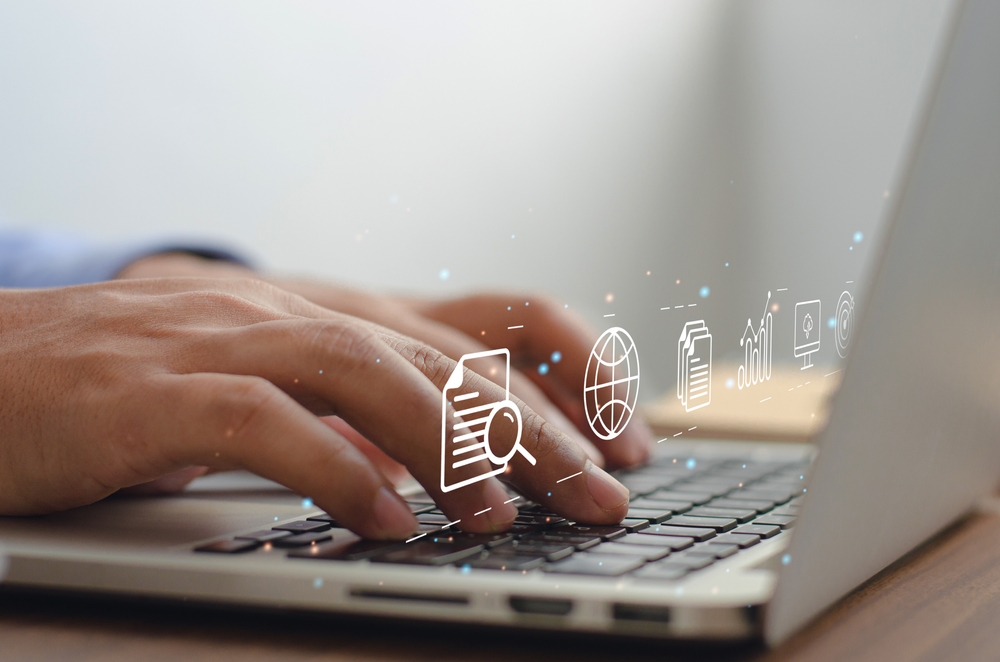 Content Type – Identify which content type brings the most traffic to your competitor's website. Although blog posts typically generate the most traffic, you can use other content types such as eBooks, social media updates, podcasts, and videos. Consider working on other traffic-generating content if your rivals rank for content types different than blogs.
Metadata – Metadata optimization aids in increasing your visibility in Google SERPs. Discover how your competitors optimize their title tags and meta descriptions to outperform them.
Topic Relevance – Topic relevance is also significant because it is linked to search intent. Ranking for topics with low search volume indicates that users are not searching for them frequently enough, reducing your chances of appearing on the first page. For this, determine what topics your competitors are writing about, use them to your advantage, and create better content.
Word Count – Although word count is not a ranking factor, writing in-depth posts that cover a wide range of related topics establishes you as an industry expert and increases your visibility for long-tail keyword variations.
Supporting Media – Supporting media files like images and videos help add relevance to your content. It also increases your chances of spreading your message to a broader audience.
Page Structure – Analyzing your competitor's page structure will help you determine the readability of their website. This will assist you in developing better strategies for retaining site visitors.
Frequency of Publication – Knowing when your competitors publish content is also essential. This will give you insight into your competitors' publishing schedules and peak traffic periods.
Once you've looked at these factors, you can use them to make better content plans that will put you ahead of the competition.
Assessing your competitor's content can be a lot of work. Fortunately, Truelogic HK also has a competitor content assessment feature that lets you see your competitors' best content. With our advanced keyword research methods, we'll help you develop high-ranking content ideas. We use your competitors' data to make better content for your target audience, increasing your conversions and putting you ahead of your competitors.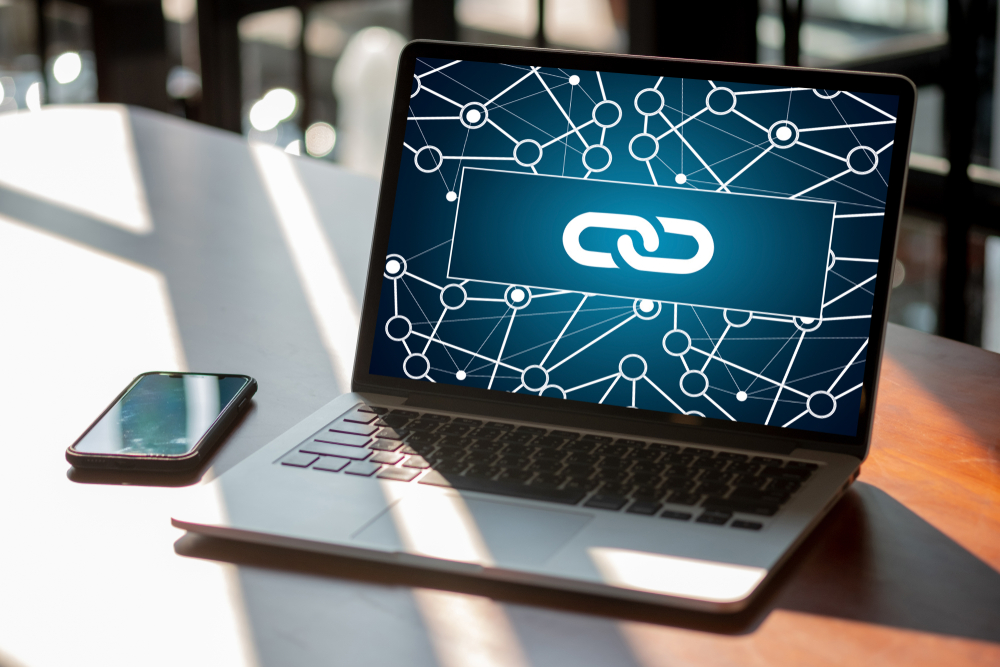 Analyze Competitor's Backlink Profile

Your SEO competitor audit should also include analyzing rival backlinks. Also known as inbound links, backlinks are links that lead to your page from other websites. Because the internet predominantly works as an intertwined content system, Google has started to include backlink profiles in its ranking factors. This makes backlinks a critical element in ensuring that search engines see your website as a relevant source of information based on how many websites point to you.

If your competitor has a strong backlink profile, you might struggle to outrank them. Competitive analysis can help you fortify your backlink profile by studying competitor backlink profiles. Start with identifying which backlinks are high quality using a link gap analysis tool.

When conducting a thorough competitor audit, link gap analysis tools alone can be quite costly. Luckily, our SEO competitive analysis service already includes finding your competitor's websites and showing them that your content is better. This will help you get links to make your site more visible online.

Inspect Competitor's Technical SEO

Another core element you should analyze is technical SEO. When you look at the technical parts of your competitors' products and compare them to your own, you can see where you can improve.

Here are some technical SEO elements you can look at as part of your research on SEO competitors: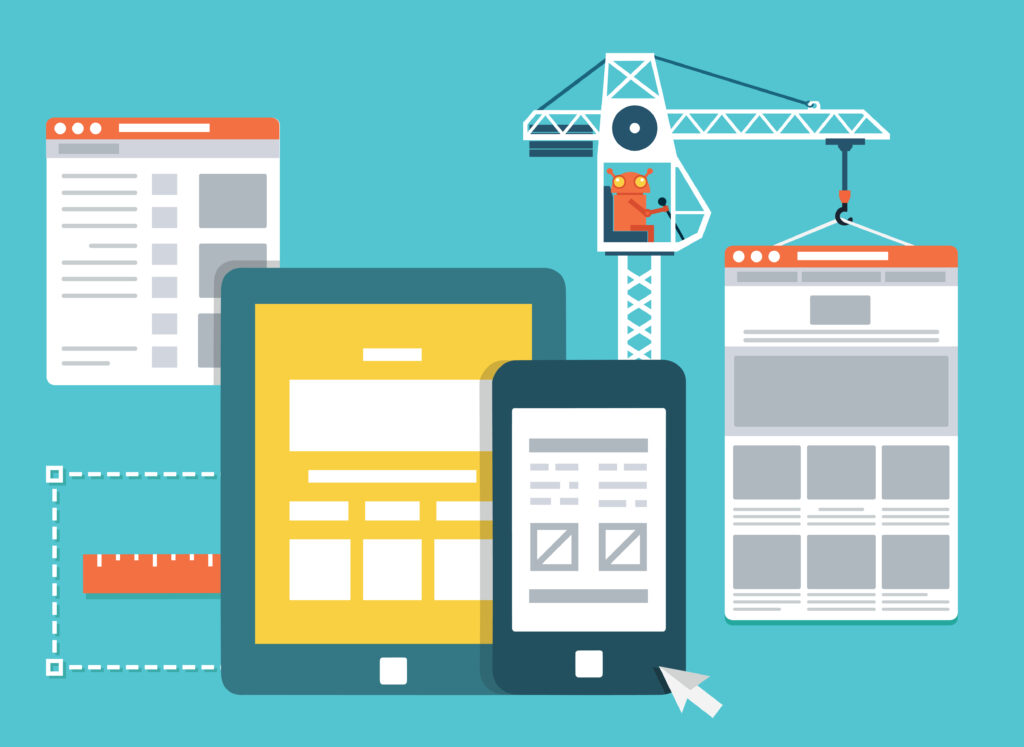 Site Structure– A website's structure impacts how easy it is for visitors to navigate and for search engines to crawl and index. A good website should have a straightforward design that facilitates crawling. It's also helpful to examine how deep your key target pages are in the site's structure. For instance, any vital section of your site should be accessible from the home page in no more than four clicks.
Page Speed – The Google Page Experience update has made page or site speed a critical ranking factor. If you want to keep your visitors, bear in mind that nearly half of them have come to expect that pages will load in two seconds or less.
Internal Linking – Internal links help search engines find, index, and make sense of the pages on a site. When creating internal links, Google suggests using anchor text that is both unique and descriptive. Users and search engines will benefit from a well-developed network of internal links throughout your site. For additional link authority, we recommend linking to important pages you want to rank on your site.
Mobile-Friendliness – These days, nearly all Google searches take place on mobile devices, making mobile-friendliness a crucial Google ranking parameter. To run a business online, you must ensure your sites are optimized for mobile users.
SSL Certifications– The security of their users is of paramount importance to search engines. Websites that use HTTPS-safe encryption will rank higher in Google search results.
After you know these, check to see if your competitors have any technical problems that hurt their SEO performance. If they do, you can use them to improve your own SEO. One way to quickly find technical issues is to conduct an audit using a site audit tool.
Not every expert has the necessary technical skills to run an auditing tool for a website. But, as part of our SEO competitive analysis service, you don't have to worry about analyzing your competitor's website content, keywords, and technical SEO separately. Using our competitive audit services is far less expensive than purchasing separate site audit tools and other software required for thorough competitor research. Our site structure and UX evaluation features examine your competitor's UX elements, such as PageRank distribution and click depth. We use the data to optimize your sitemap and page speed, resulting in a better browsing experience.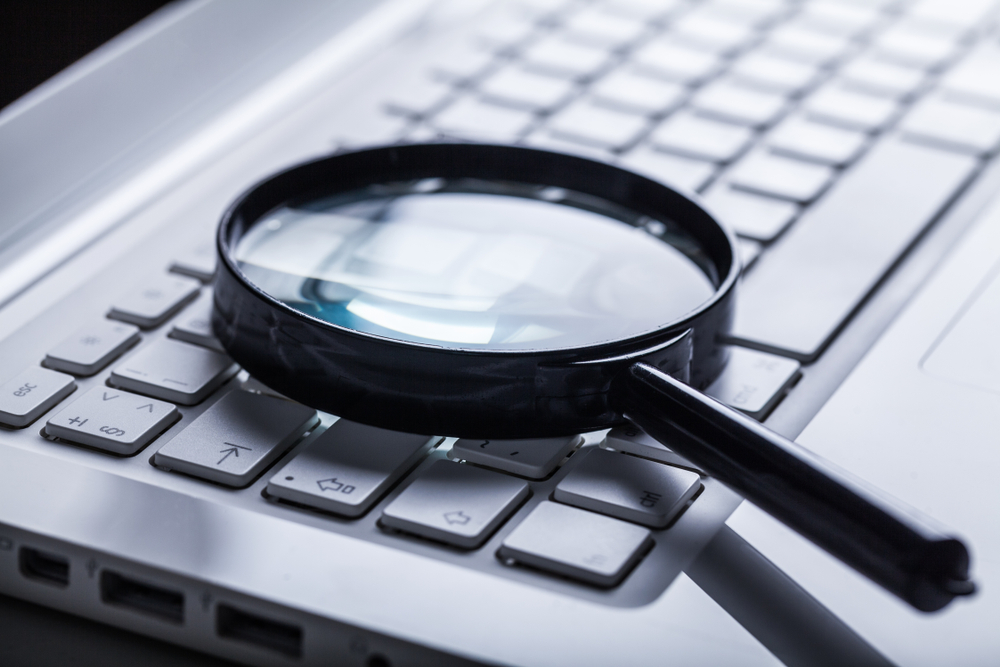 What to do after an SEO competitive analysis?
After conducting a thorough competitive analysis for SEO, double-check your collected data. Re-examine your SEO audit checklist to see if you've missed anything that needs improvement. Once done, you can create an analysis report. The SEO competitive analysis report must contain the relevant information from your gathered data so you can build a data-driven SEO content strategy.
After implementing your new and improved SEO content strategy, you can monitor your results. Track your progress using analytics tools like Google Analytics. Keep in mind, though, that it will take a long time to see the results you're hoping for. So, while you're waiting, always look out for any adjustments your competitors may make to their strategies. This will help you prepare for more strategic SEO enhancements.
Stay Ahead of Your Competition With Truelogic HK
Increasing Google rankings while spending less and maximizing revenue is every business's dream. With Truelogic HK's SEO competitive analysis services, you can dominate every market niche available. We use the information about your competitors to improve your website and give your customers a good experience. We pay close attention to your competitors so that we can keep coming up with new ideas and keep you at the top of Google's search results.
Get a head start on the competition and contact us today for a free quote on our services.