Published content has a significant impact on making Hong Kong businesses more discoverable. The more content they put in place, the greater their chances of getting noticed by millions of users. However, there's more to just creating and publishing content. You need an optimized content marketing strategy to reach your target audience.

When done right, content marketing can really help your business achieve profitable results. And to make your content king, it's important to understand how this kind of marketing works.

In this article, we go through the basics of content marketing strategy, why businesses need it, and how you can create one.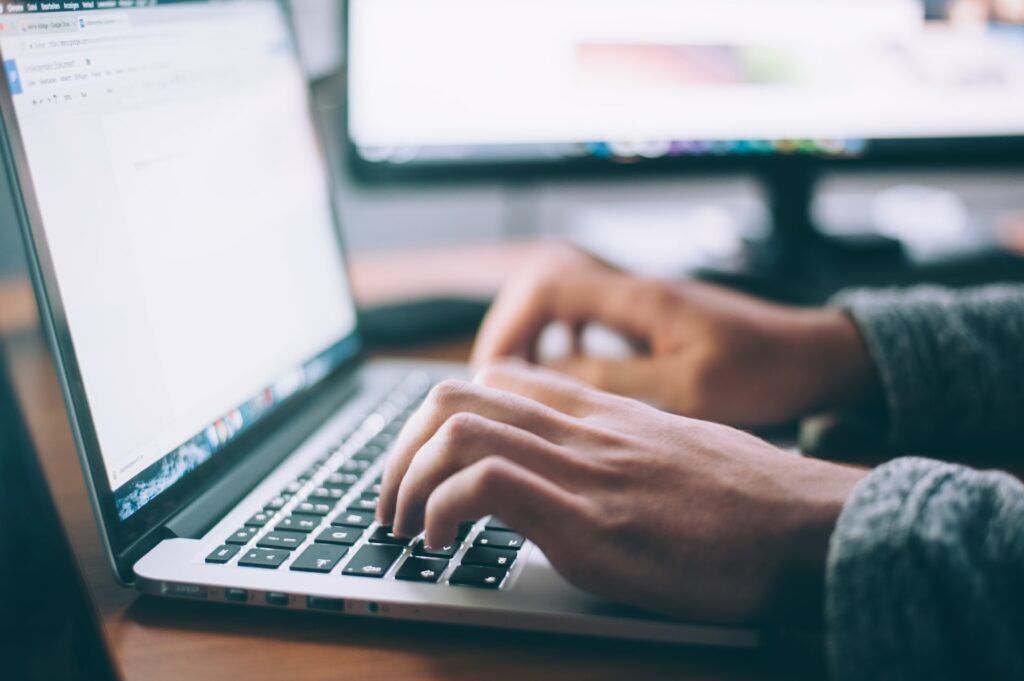 What Is Content Marketing?
Content marketing is inbound marketing that centers on creating, publishing, and distributing online materials like blog articles, social media posts, podcasts, and other content types. It doesn't directly promote a brand or business, but its goal is to generate interest and awareness of products and services.
Marketers shouldn't publish marketing materials every time a new piece of content is finished. It needs proper execution, so there wouldn't be any overlap with other content materials. That's where content marketing strategy comes in.
What Is a Content Marketing Strategy?
A content marketing strategy is an approach implemented to ensure the proper distribution and promotion of content marketing materials. These strategies are carried out to achieve business goals, such as increasing web traffic and improving brand image and awareness. Simply said, a content marketing strategy looks at how content marketing can be used strategically on its own and in combination with other marketing, customer, and sales efforts.
Beyond a content marketing strategy is a deeper content strategy. These marketing terms are often used interchangeably, so let's differentiate what these terms mean.
A content strategy is a blueprint for every piece of content your business will create. It's an ever-evolving process to continue achieving milestones for your business. Moreover, it concerns itself with the hows and whys of content creation. Content strategy focuses on all types of content, while content marketing strategy only focuses on marketing content.
So, for a content marketing strategy to work, marketers must first create a laid-out plan for their content strategy. And to create an effective content strategy, they must understand their business objectives.
Why Is a Content Marketing Strategy Important?
When operating a business online, it's crucial to focus on your business's marketing aspects because this is where you'll be gaining your audience. You can't increase traffic and have potential profit if you don't know how to market your content correctly. Additionally, most content marketing strategies are associated with content strategies. A content marketing strategy is essential to optimize both your SEO and content marketing.
Here are some things you can achieve with a content marketing strategy: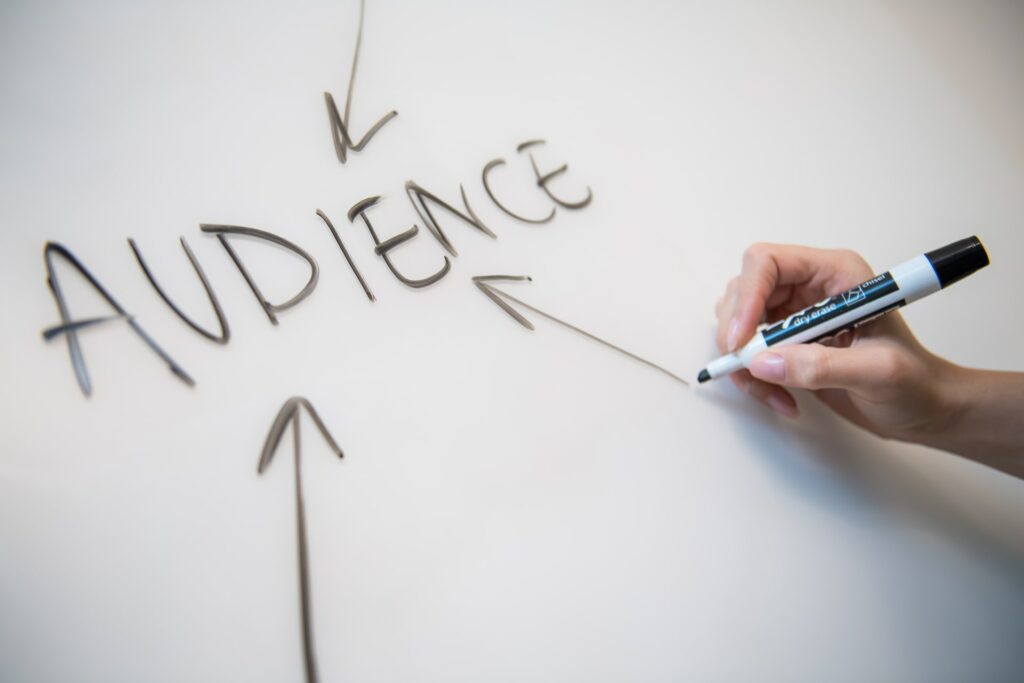 Build and maintain audience relationships
Content that effectively answers what users search for is a great way to build a foundation between you and your target audience. When you continue to produce excellent content, users will keep coming back to your website and eventually purchase your goods and services.
Improve SERP ranking
Many digital marketing companies in Hong Kong offer improved SERP rankings through SEO content creation. Since SEO and content marketing go hand-in-hand, a good SEO content strategy is something you should definitely invest in. When you produce high-quality content, you'll have more chances to rank higher in the SERP and become more visible to your target audience.
Increase lead generation
More people will view your article if it has a better SERP ranking. In that case, you can generate your site traffic into marketing leads to better understand your audience. As you create more leads, you'll also increase your chances of profitable results.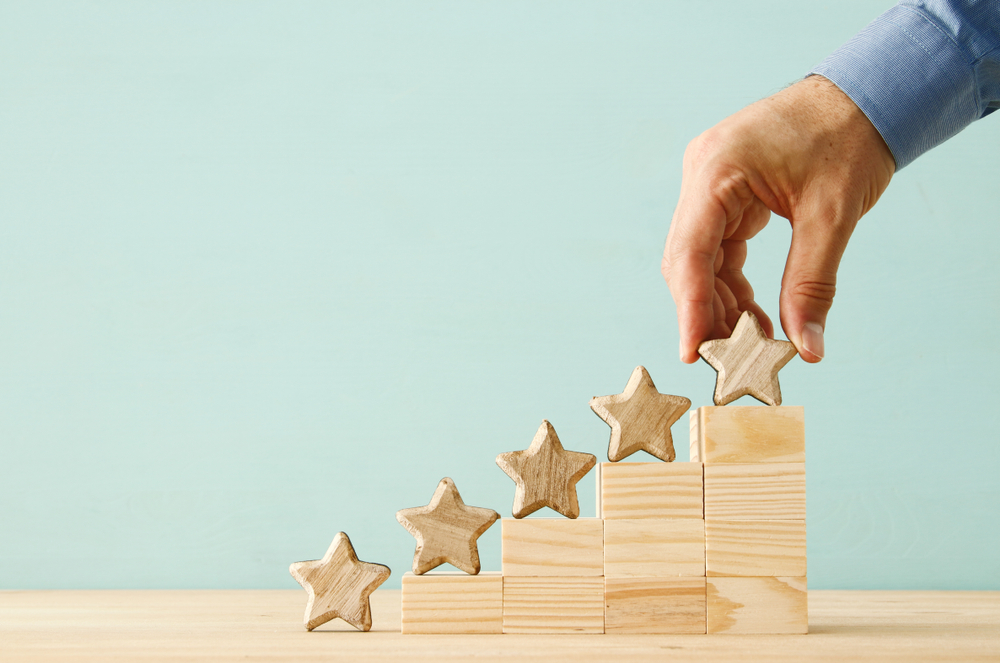 Intensify authoritativeness
If you keep putting out high-quality and impactful content, people will think you are an expert in a particular field. This will also enable you to become a thought leader on a specific subject matter. By doing this, more people will rely on your business, and you'll have more sales conversions than ever.
What Do You Need to Create a Content Marketing Strategy?
Now that you know what a content marketing strategy is and why it's important to your business, let's discuss the elements we need to create an effective plan.
Audience or Buyer Persona
The first thing you need to know to create a content strategy is to know your target audience. This can be done by creating a buyer persona. Audience personas are fictitious profiles representing groups of similar people in a target audience. They narrow down your target audience and help you reach them on a deeper level. Developing audience personas will help you deliver better offers, products, and messages to your intended audience.
You can create a persona by doing audience research. Audience research can be conducted by giving surveys to your customers, staying updated on industry trends, and monitoring your competitors. After doing any of this, you'll have more profound insights into who you're trying to tell your story about.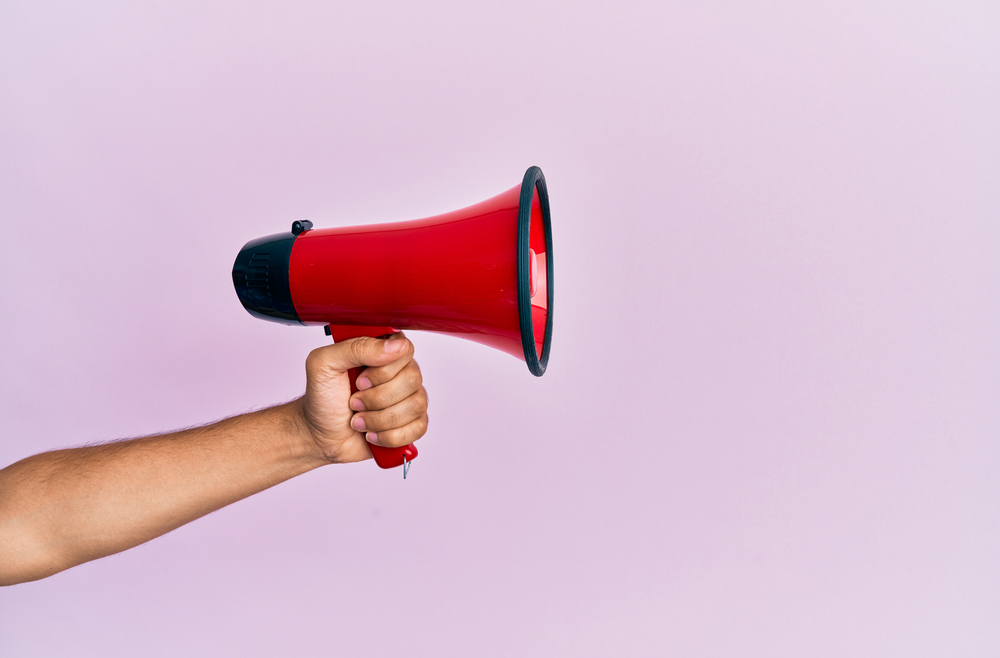 Brand Story
This next element summarizes your company's history, goals, values, and purpose. If you already know your target audience, then it's time to define your brand and product story clearly. You can incorporate this into your content marketing campaign to give your audience a better experience of your product or service.
Examining your company's culture, values, and the issues your product or service can solve for customers are all valuable starting points for crafting a compelling brand story. By doing this, you'll be able to develop a distinctive identity that will set you apart from your competitors.
Content Marketing Mission Statement
Your content marketing strategy must drive your business forward. The first step is determining your business objectives. When you've finalized your objectives, you can formulate your content marketing mission statement and figure out how content marketing can help you meet your goals.
A content marketing mission statement should state why you're creating content and who you'll be publishing it for. In addition, your mission statement must be clearly and easily understood. An effective content marketing statement allows your content's intended focus and influence to move towards your goals.
Business Case
After creating your mission statement, the second step is to develop a business case. A business case is developed during the project initiation phase. It's done to justify the value, costs, and uncertainties of content marketing in your company and convince the higher-ups to give your strategy a go.
To build a business case, you must do proper research on the contents of your content marketing strategy. Make sure that your target audience, brand story, and mission statement are aligned. Additionally, you can present case studies of businesses that have implemented successful content marketing campaigns. In this way, you can objectively persuade the higher-ups with relevant data.
Content Marketing Campaign Plan
The action plan is the last thing you need to prepare. To accomplish this, list your major content marketing campaigns and projects and include them in your content plan for the year. A campaign plan will help you go through the steps of creating an effective content marketing strategy and digital marketing plan.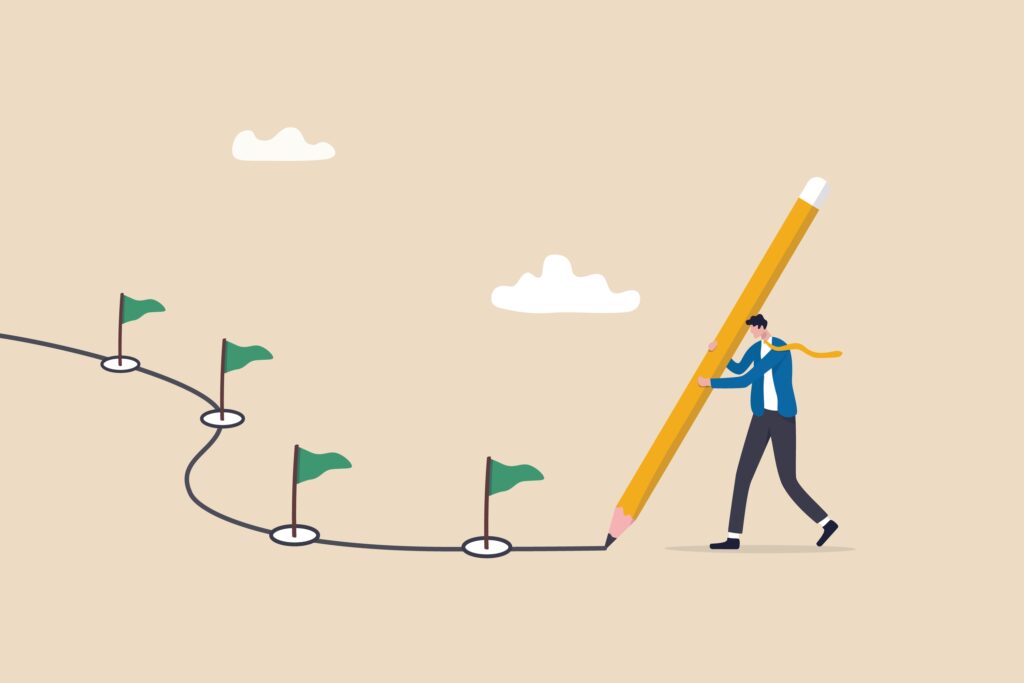 What Are the Steps to Creating an Effective Content Marketing Strategy?
Creating an effective content marketing strategy includes several steps. Follow these processes, and your business will be one step closer to digital success:
Determine Your Content Marketing Goals
A good content marketing strategy starts with establishing your goals. Here you should define your target demographic, explain the type of content you intend to create for them, and outline the advantages they will reap from reading your work. It should also specify what your business will get for helping your target audience. Think of how your business will benefit from helping your audience: by increasing revenue, improving web traffic, or gaining influence and authority.
Identify Your Target Audience
You must clearly identify your target audience to create an effective content marketing strategy. Building a buyer persona is one thing, but understanding that not all your audiences are buyers is another. Think about the customer's path to purchase. Awareness of your brand is the first thing your audience will notice when searching.
Google Analytics can help you analyze your target demographic further by collecting relevant data to determine which of your site visitors are purchasers and browsers. When you've compiled enough data, you'll then be able to come up with strategies that can convert your browsing audience into buyers.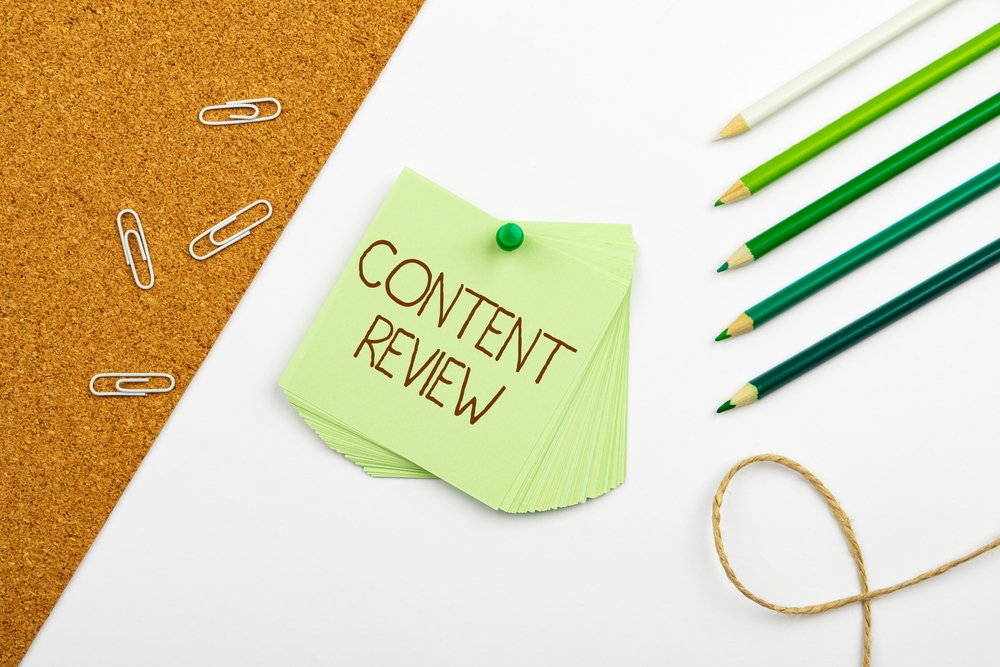 Assess Your Existing Content
Organizing, evaluating, and improving your current content is the essence of a content audit. It may enable resource savings while assisting you in making the most of your existing pages. Understanding your audience's preferred topics and formats will help you create content that will appeal to them.
Examine your current content by knowing which SEO content strategy you're using is most effective, which content format produces the most engagement and conversions, and which channel brings in the most visitors.
Determine the Best Content Channels and What Content Type to Publish
After assessing your content, you can decide what content channel and type to publish for your content marketing campaign. Along with this, you can use Google Analytics to determine the type of content that your audience engages with the most. For instance, if your top social network, according to your web analytics tool, is Facebook, that indicates that Facebook is where your audience finds your content to be the most engaging. That's when you can decide more on what content type is best to publish. Make sure you carefully select the content types to create and publish. These include blogs, videos, social media posts, podcasts, and others.
Content writing in HK is competitive because it's known for effectively achieving content marketing goals. Because of this, at Truelogic, we take pride in producing high-quality content for our clients that's been known to increase engagement and sales.
Allocate Roles and Identify Tools and Resources Needed
When you've finalized which content type to create and the channel you'll publish it on, it's essential to designate roles and responsibilities for your team. This will set the bar for ensuring you deliver the right content marketing strategy. Moreover, you should identify the tools and resources your team needs before you actually produce content. Doing this will make your content creation process smoother.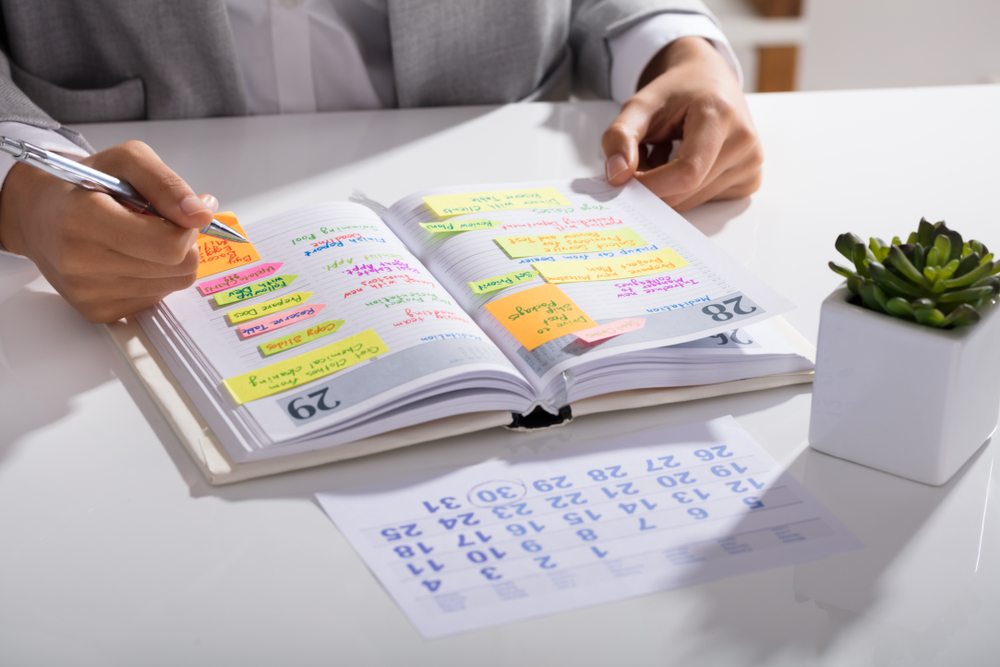 Create a Content Calendar
Creating a content calendar is next after you've designated roles and identified any resources you might need. A content calendar is a detailed schedule of when and where you'll publish your content. It organizes how you release content so that you and your team will communicate clearly regarding your content marketing campaign. You can simply create a content calendar in a spreadsheet. You can also use paid organizational work tools if you have the budget for a subscription. Remember to make your content calendars clear and viewable by all relevant members so they can easily comprehend the information in the calendar.
Create Content
When you're done with the previous steps, the next step is to create the actual content. To properly do this, give the previous actions a final check to ensure smooth and hassle-free content creation.
Here are some steps to remember when creating content:
Do in-depth research on the subject matter of your content.
Ask for feedback from the client and your colleagues.
Revise your content until it's good to go.
After this, you can publish your work and implement your content marketing strategy. To keep everything organized, establish a regular time for posting content and always refer to your content calendar.
Market Your Content
After creating your content, you can now market the published content on different platforms.
Keep in mind that your desired outcome won't come quickly. You must first have a proper channel where you can market your content. If you have subscribers, you can do email marketing to distribute your content. You can also share your content on your social media pages for maximum exposure.
Measure Your Results
The last thing you need to do is analyze your marketed content. Did your content marketing plan succeed? How do you know if your content is achieving your business objectives? These questions might come to mind while you wait for the results.
You can start measuring your results when you've implemented your content marketing campaign. Google Analytics is also a useful tool to measure your results. Take note, though, that you can begin to see desired outcomes after six to nine months. So, while waiting, your team can develop other strategies to achieve your business goals.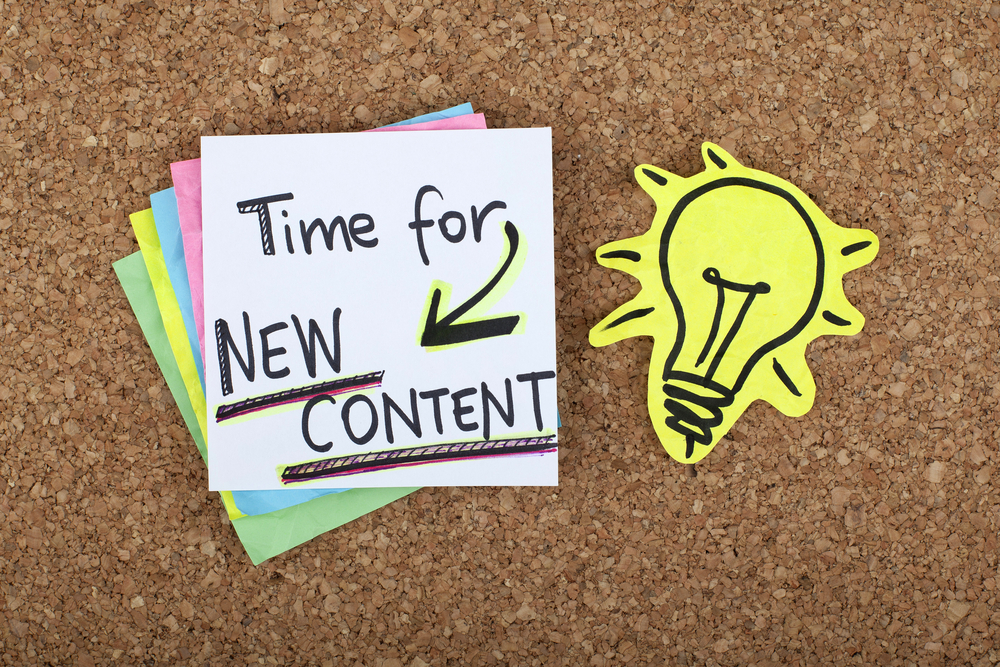 How Often Do You Need to Update Your Content Marketing Strategy?
Generally speaking, your content strategy doesn't have to be updated regularly. Your plan should also contain sections that shouldn't change, like your mission statement and business objectives. Keeping these two will help your business stay on track until you finally accomplish them.
On the other hand, you can fine-tune different aspects of your content marketing strategy. Review and update the other parts periodically to know you're still on target. Do that by annually revisiting your content channels, topics, content types, and designations to see if there's one that doesn't do the deed.
Start Executing the Best Content Marketing Strategy
Creating an effective content marketing campaign involves coming up with the best strategy. Now that you know how to create a content marketing strategy, it's time for you to implement one. If you're unsure of which marketing strategy to execute, our expert teams will gladly help you.
Work with Truelogic today and start fulfilling your business goals with an excellent content marketing strategy.