Conversion rate optimization is a great way to increase sales, get more traffic, and achieve business goals. But what exactly is it? How can it help Hong Kong businesses succeed? This article will cover everything you want to know about conversion rate optimization, including its definition, benefits, and recommended best practices.
What is conversion rate optimization (CRO)?
In general, conversion rate optimization (CRO) is developing and improving the percentage of conversions on a website. To understand this further, let's first discuss what conversion and conversion rates are.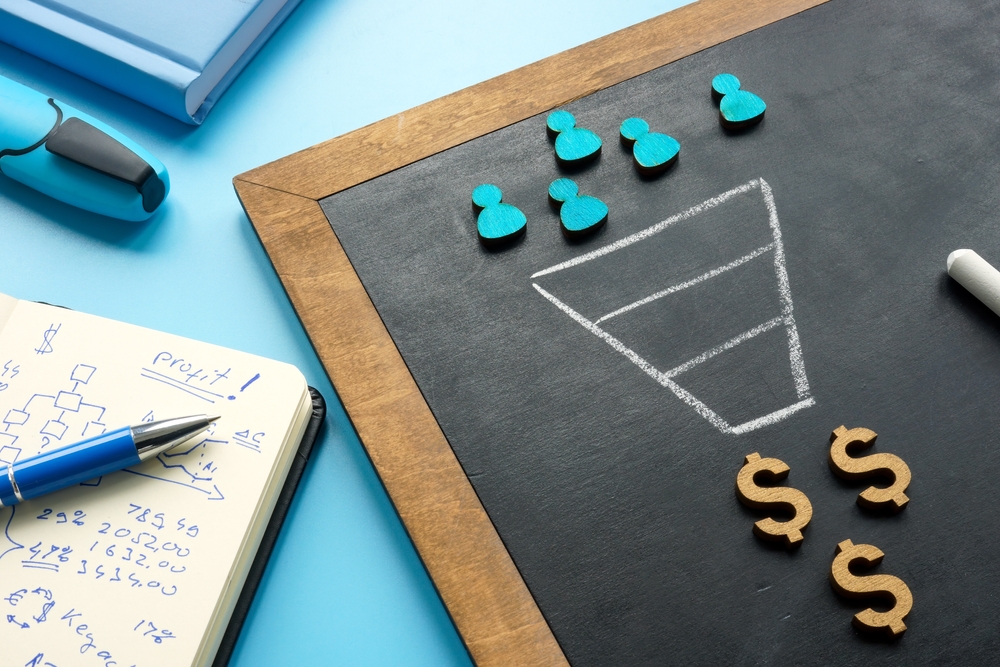 Conversion– A conversion occurs when a user completes a desired action on your website, like submitting a contact form, signing up for your newsletter, or making a purchase. There are two types of conversions: macro and micro conversions. Macro-conversions are those that generate revenue for the business, like completing a purchase. On the other hand, micro-conversions are completed website activities that might eventually lead to a conversion, such as clicking a CTA, creating an account, or signing up for a newsletter. While each of these can be improved, it is preferable to focus more on macro-conversions when performing conversion rate optimization because they are the end goals of every business.
Conversion Rate – The conversion rate is the resulting percentage when you divide the number of conversions by the total number of visitors. For instance, if you receive 10,000 visitors each month and 200 of them make a purchase, your conversion rate will be 2%.
Here's the conversion rate formula for better understanding:
Conversion Rate= number of conversions/total number of visitors × 100
For most websites, the average conversion rate is around 2% to 5%, and those companies that reach 10% or higher already have a competitive edge in their respective market. So, how do they reach these percentages? The solution is to conduct conversion rate optimization.
CRO is achieved through different strategies like content enhancement, A/B testing, web design improvements, and more. When CRO strategies are used correctly, they will lead to more conversions, which will help businesses reach their goals.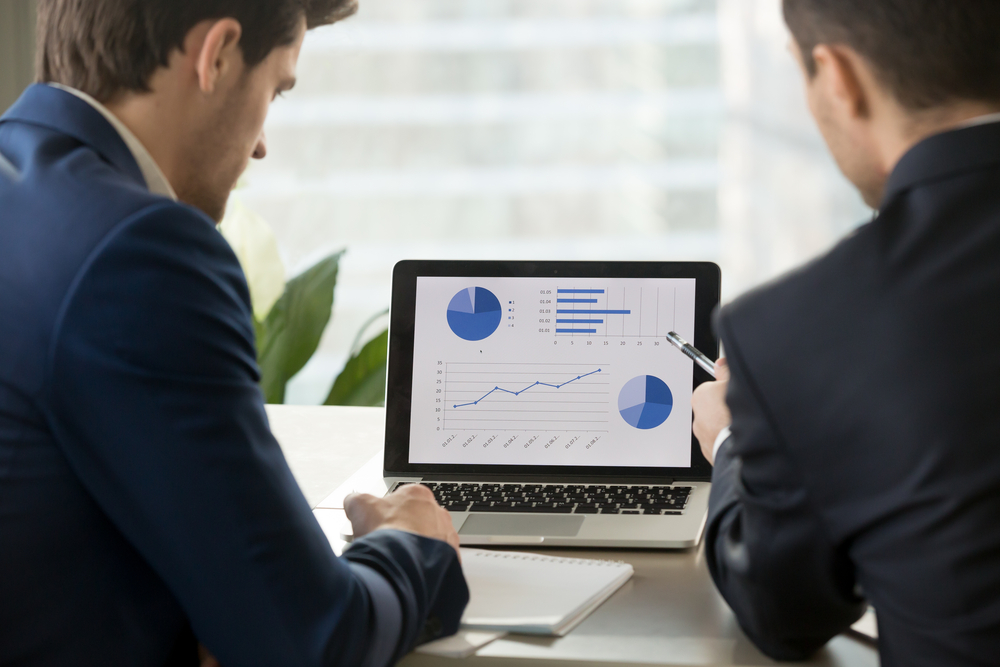 Why is conversion rate optimization important?
Optimizing your site's conversion rate is critical because it allows you to make the most of the website traffic and users you already have. In addition, CRO lowers the cost of getting new customers. By using best practices for conversion rate optimization, you'll get more customers, make more money per visitor, and grow your business.
Benefits of Conversion Rate Optimization
Top companies know there's always room for tweaking to boost conversions, so they're always refining and updating their conversions to better serve their target audiences. As they keep improving their conversion strategies, they get a leg up on their competitors and enjoy the benefits of constant growth. With that in mind, here are the benefits of conversion rate optimization.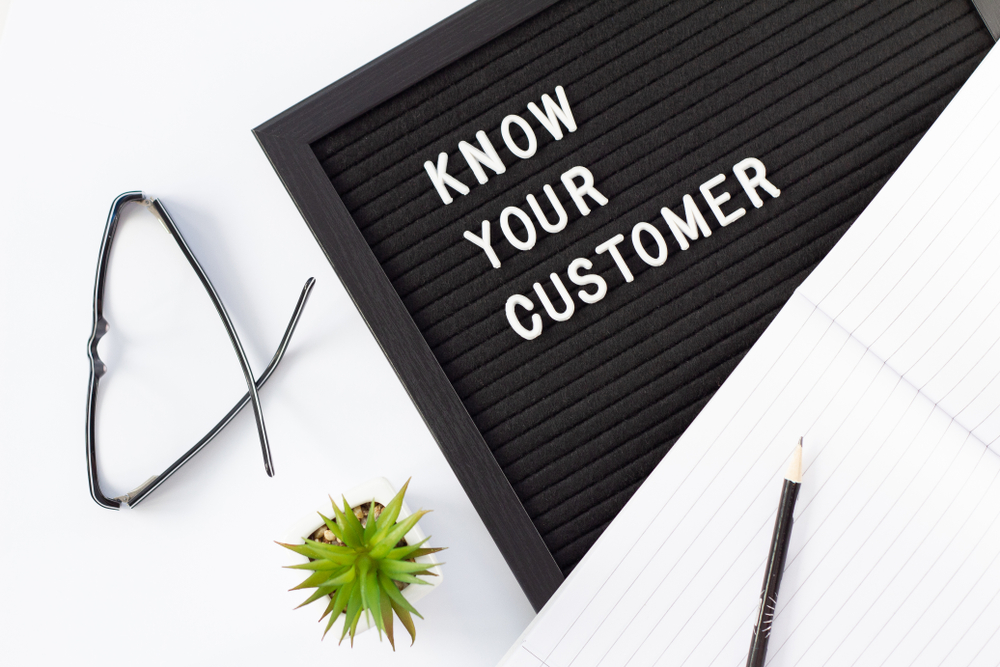 Know your customers inside and out.

When you're planning a business, one of the first things you need to do is to identify your target audience. Similarly, conversion rate optimization also improves your understanding of your own target population. As you optimize your site, you get to know your customers better.

Having an in-depth understanding of your customers will put you on the right track. With extensive customer research, you'll understand why some of your visitors aren't buying and why some become your regular customers. To get this result, you need to conduct data-driven customer analysis, and your goal is to gain insight into the target audience, their shopping habits, and any points of friction in the conversion funnel.

Get more customers while spending less money to do it.

Efficiency is also a key component of CRO. If you put in a lot of effort to attract visitors to your site, conversion rate optimization should be at the top of your list of priorities to turn those visitors into paying clients. If you can get more clients from the same amount of traffic, marketers will be happy, and the cost per acquisition will go down.

For example, eCommerce conversion rate optimization is essential if you want your visitors to complete the buying process and earn revenue from them. This can be done by enhancing your landing pages and making it easy for your visitors to navigate your online store. Additionally, you can better tailor your interactions with them and influence them to make purchases if you have a clear understanding of whom you're selling to.



Use the current website traffic to your advantage.

Conversion rate optimization in digital marketing isn't just about attracting new customers. It's all about optimizing a website for all the traffic it's getting.

Conversion rates can be increased without a corresponding increase in site visitors. Instead, focus on making your site more user-friendly for those who are already visiting it and maximizing the results of your current marketing and SEO initiatives. Do this by designing a CRO plan that targets all visitors so that even returning users will be encouraged to become paying customers.

Maximize the current lifetime value of your customers

A CRO audit can help you create a tailored customer experience. Making efforts to optimize conversion rates also enables you to determine which customer journeys are effective and which require improvement. For example, when you look at your CRO research, you can tell which customers are new and which ones have been with you for a long time. After segmenting your devoted customers, give them special treatment and develop tailored marketing campaigns for them, such as welcome pop-ups, tailored recommendations, and replenishment emails.

The main benefit of CRO is that it helps you understand and categorize your user base. This lets you direct your users to the products and services that are most relevant to them. As a result, this drives up lifetime value and client retention rates.



Enhance the usability of your UX.

Performing a landing page conversion optimization will enhance your UX design. Insights gained through customer-centric CRO activities like surveys and heatmap analysis can be used to streamline the conversion process and make it easier for users to complete each stage. To achieve this, pay attention to any areas where users are having trouble, such as whether or not your calls-to-action and navigation buttons are clear, and work to address these UX issues.

Boost your SEO campaigns.

Search engine optimization and conversion rate optimization can work well together. Because user behavior is a Google ranking factor, websites that take value in giving the utmost customer experience will rank higher. So, by focusing on improving the shopping experience for your customers, you may expect to see an uptick in conversions and possibly a boost in traffic from search engines.



Improve overall customer journey and brand reputation.

Customer-focused CRO isn't just about encouraging more purchases or growing your business. It's also about ensuring your consumers see real value in your product and have faith that it will help them achieve their objectives.

Customers generally explore multiple options before making a purchase, so standing out from the crowd requires offering something truly special and maintaining a consistent brand image. When you apply CRO best practices, people are more likely to tell their friends about your website because it's easy to use. This boosts the reputation of your brand and improves your overall conversion.
Conversion Rate Optimization Strategies
Conducting CRO isn't one-dimensional. You have to take several steps to ensure proper optimization of your conversion rates. With that, here are conversion rate optimization best practices that will increase conversion figures: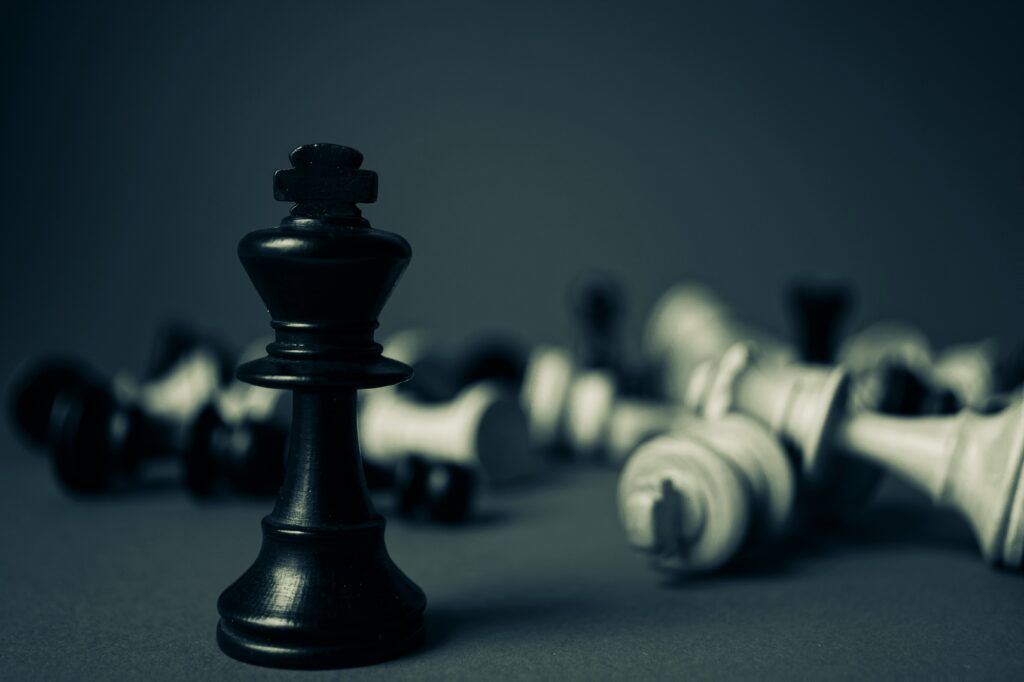 Make data-driven strategies.

Adjust based on data, not intuition. Conversion rate optimization starts with gathering data that tells experts what does and doesn't work. To gather high-quality data, work with SEO services in Hong Kong that also specialize in CRO strategies and use CRO tools that can give you actionable and real-time insights on your site.

When you work with professionals like our expert teams at Truelogic HK, you can create data-driven strategies that will result in higher conversion rates. We use CRO tools like Google Analytics to examine key metrics on your site that might affect your conversions. Some examples of these metrics are bounce rates, exit pages, and cost per conversion. With this information at hand, we conduct in-depth analyses and present you with the most effective solutions.

Analyze your competitors.

Competitor research is essential for standing out in a crowded marketplace. Analyzing your competitors doesn't mean you get to copy what they're doing. This means you need to learn from their successes and avoid their failures so you can make your CRO strategies better.

Auditing the competition may seem like a very technical task. But with Truelogic HK's assistance, you can quickly and thoroughly research your competition. Truelogic HK performs competitor analysis between you and your rivals to understand what appeals to your target market and what doesn't. With the information gathered, you can develop a CRO plan to propel you to the top.



Create conversion-driving CTAs.

CTAs, like traffic lights, instruct users on what to do. Every page on your website needs one, whether it's a product page encouraging customers to buy something or a blog article encouraging readers to download an associated guide.

When you're creating CTAs, think about what the person who visits your page wants or needs. If you're unsure of what visitors anticipate when they land on a page, look at the search results for related pages. Examine the offers made by businesses that appear on the first page of search results, and then start an experiment that adds that offer or CTA text to your page.

Cut down on-page distractions.

You can't prevent off-page distractions, but you can reduce on-page distractions like pop-ups. Multiple stakeholders want their message conveyed, causing on-page distractions. This is a good CRO best practice because it prioritizes product importance.

If your company has a lot of stakeholders, this is an important CRO strategy for you. Make a list of all the things that could take a user's attention away from your call to action. This will help you start using this conversion strategy. Then try different methods of blocking out those interruptions. The information gathered can then be used to convince stakeholders that the elements on the page should be taken away. If you do this, your landing pages will be easy to navigate, and your customers won't have to spend most of their time looking for what they want.



Retarget customers to increase conversions.

In reality, most visitors to your websites don't take certain actions you want them to. By retargeting customers with ads on social media and other sites, this CRO technique can get your old visitors to come back and possibly become paying customers.

Retargeting means following site visitors around the web and showing them ads for your business. When you retarget visitors who have already seen your highest-converting web pages, you increase your chances of making a sale significantly.

But for retargeting to work, you need well-made content and images that will reach your previous visitors. Fortunately, we also have content experts at Truelogic HK that can help you create compelling copy and visuals. Our services include making content and optimizing it for your website to get as many conversions as possible.

Create functional web design.

One of the most important conversion rate optimization techniques is creating a functional web design. A functional and easy-to-navigate website will have a higher chance of customers completing the buyer's journey because they will get what they want in just a few clicks. This strategy isn't difficult to achieve. Working with web design services like Truelogic HK, will give you the functional web design most users desire. We have UX/UI experts on staff who are always willing to share their knowledge of the components that increase website conversion rates.


Run tests on your website.

Gathering data for your conversion rate optimization isn't enough. You should test the techniques you've developed using the data you've collected and analyzed. You can test your site using A/B testing.

With A/B testing, you can compare many parts of two pages simultaneously. This evaluation is excellent for CTAs, headlines, body copy, and graphics, and it can give you a lot of helpful information about how to improve the page's conversion as a whole.

Although A/B testing isn't particularly difficult, it's best to have professionals perform it. Working with experts like Truelogic HK will assist you in testing your website using various testing techniques, including A/B testing. This will give you useful information for future optimization efforts.
Three Conversion Rate Optimization Tools
Here are a few tools you can use to carry out your conversion rate optimization efforts further: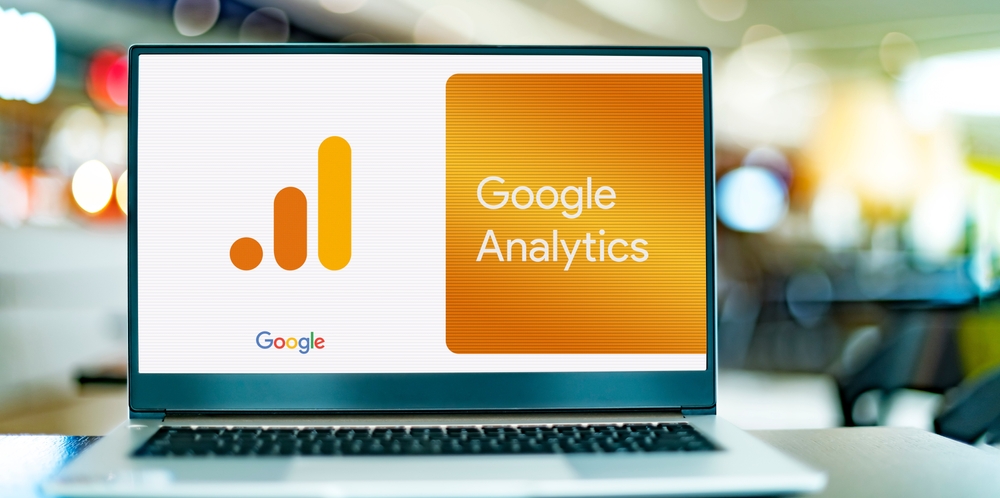 Google Analytics
Google Analytics (GA) is one of the most popular CRO tools that's free to use. GA lets you track real-time traffic patterns, sources of traffic, and goal conversion rates. You can also track common metrics like the number of sessions and how long each session lasts. In addition, you can find out where visitors leave your site or which pages have high bounce rates.
Google Optimize
Google Optimize is an entry-level analytics-integrated testing and experimentation platform. To evaluate how each web page performs, this conversion rate optimization tool can run A/B testing, split testing, and multivariate testing (MVT) on various versions of the pages. It can run tests for specific groups of users and works well when integrated with other tools like Google Analytics and Google AdWords.
Yieldify
Yieldify helps e-commerce businesses improve their conversion rates, average order values, and lead capture by giving each of their clients personalized service. If you don't have the time or knowledge to maintain a CRO tool internally, Yieldify is the most likely platform to meet your needs. This platform can do market-leading managed services, audience segmentation, personalized campaigns, A/B testing, and user-behavior insights.
These CRO tools are just some of the platforms that you can use to further optimize your sites. Working on these platforms can be tedious, especially if you're optimizing for different kinds of conversions. Fortunately, our experts at Truelogic HK can do every kind of optimization using cutting-edge analytics platforms. When you use our services, you get access to analytics tools at no extra cost, so you can focus on improving your site's performance without worrying about additional expenditures.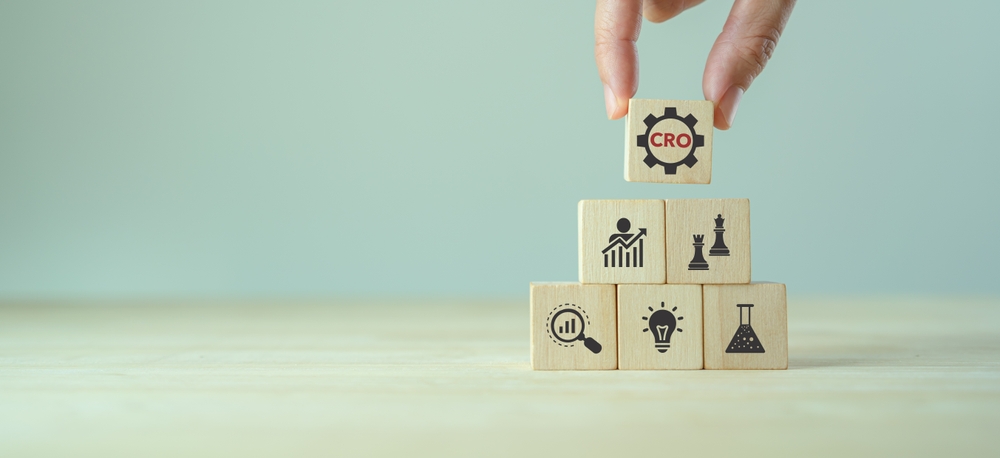 Begin Optimizing Conversion Rates with Truelogic HK
Long-term conversion rate optimization is a never-ending activity, even when you've just finished optimizing specific parts of your site. With the help of Truelogic HK's expert teams, we'll give you the best conversion rates possible. There are many CRO best practices to choose from, but in the end, you need to learn what your customers value and what motivates your organization to succeed.
What are you waiting for? Talk to our experts at Truelogic HK today to start optimizing your conversion rate.