The effectiveness of an eCommerce website design can make or break a business. With billions of people making online purchases yearly, the eCommerce industry has become so fiercely competitive that almost every store looks the same. So, to drive more conversions, every business must stand out from the crowd. That's where the improvement of eCommerce design comes in.
By working with web design services in Hong Kong, businesses can gain a competitive edge and generate more revenue with their eCommerce sites. Want to find out more about optimizing eCommerce web design? Follow along as we break down what it is, why it matters, how to do it, what key elements it has, and what excellent examples you can use as inspiration.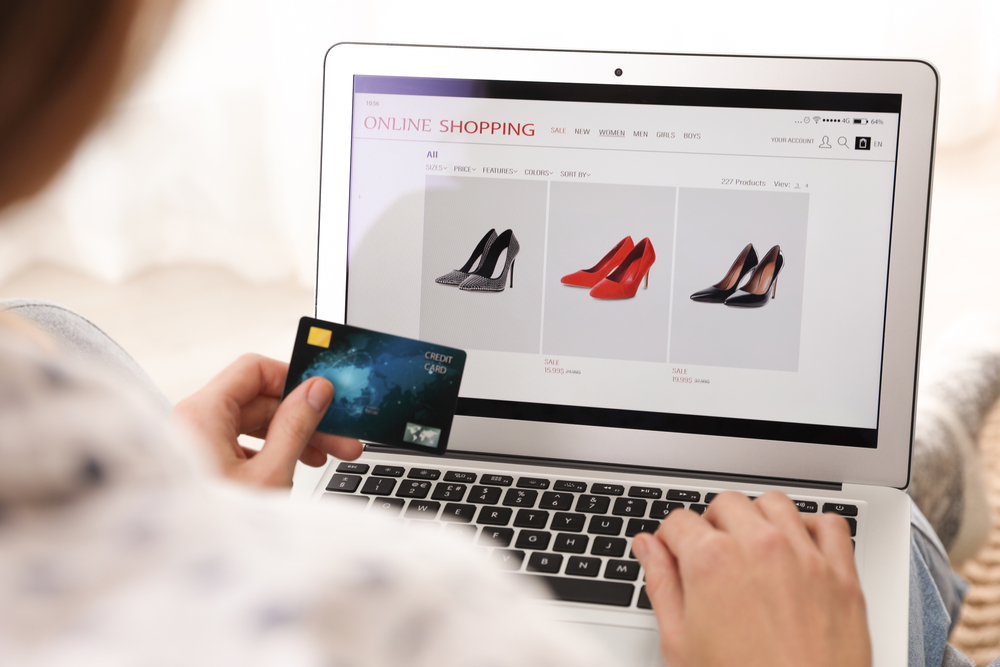 What Is an Ecommerce Website Design?
eCommerce web design is the process of building a website that allows customers to buy products or services online.
Let's say you needed new clothes but didn't feel like leaving the house. What would you do? You might decide to shop online. When you finally do, you are taken to a homepage featuring a summary of the company's offerings. Everything you saw was the eCommerce layout of the website.
Every content and product on your website must be well-planned, visualized, and arranged. Everything you see on a website, including product descriptions, shopping carts, order forms, and help pages, is part of the interface and infrastructure you create for your online store. These are carefully planned and executed through eCommerce website development,
Why Is Ecommerce Website Design Important?
More than 26 million eCommerce sites are operating worldwide. As online stores grow, so does the number of customers. That's why it's essential to keep improving your eCommerce design to get more customers and increase sales.
With that, here's why you should regularly update your eCommerce website: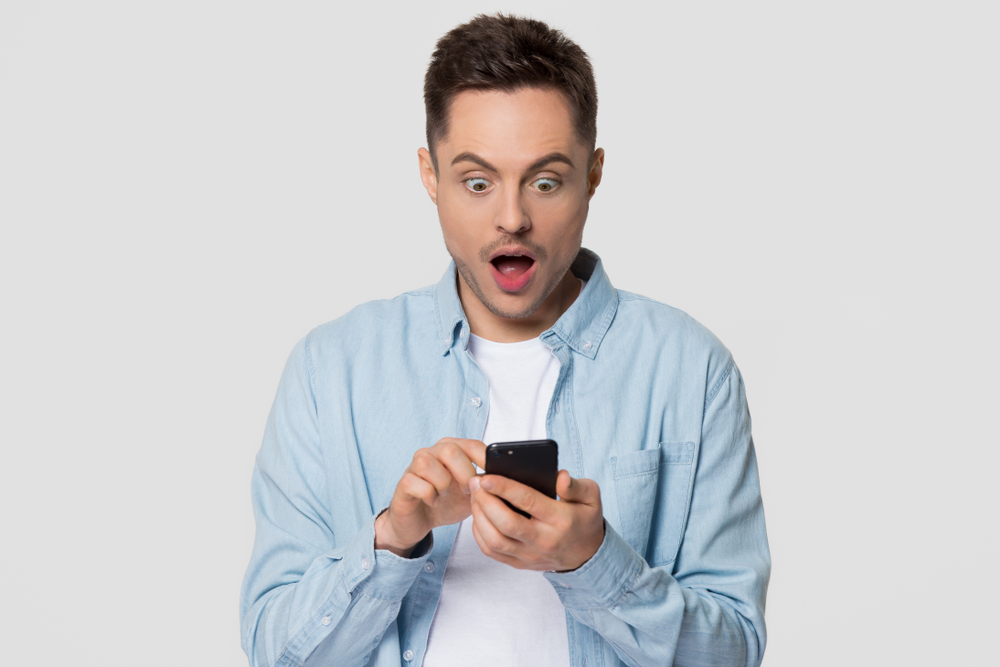 Leave a Remarkable First Impression

A website's goal should always be to make a positive impression on visitors. That also means keeping them engaged while they're on the website. To achieve this goal, a good online store is essential.

A good website design can satisfy a customer, especially on their first visit. A website visitor will always have a good first impression of an eCommerce site design that loads quickly and is easy to navigate.

Enhance User Experience

Applying best practices in web design increases your chances of generating leads and making sales. Some of the best practices are using white space, making clear, conversion-driving calls-to-action, speeding up pages, and improving supporting media. By following the best practices for eCommerce web development, you'll ensure that your site is always easy to find and use.



Support Your SEO Strategy

SEO campaigns can't succeed without investing in web development. That's because search engine rankings are based on many things, like loading speed, code, URL, and links it contains. With an optimized eCommerce web design, you can reach your target audience and increase your chances of getting more sales easily.

Make Your Website Stand Out

Web development is a fantastic option if you want your site to stand out from the competition. With the help of your eCommerce web development team, you can create a fresh, modern, and high-quality website that will help you outrank the competition and attract more customers.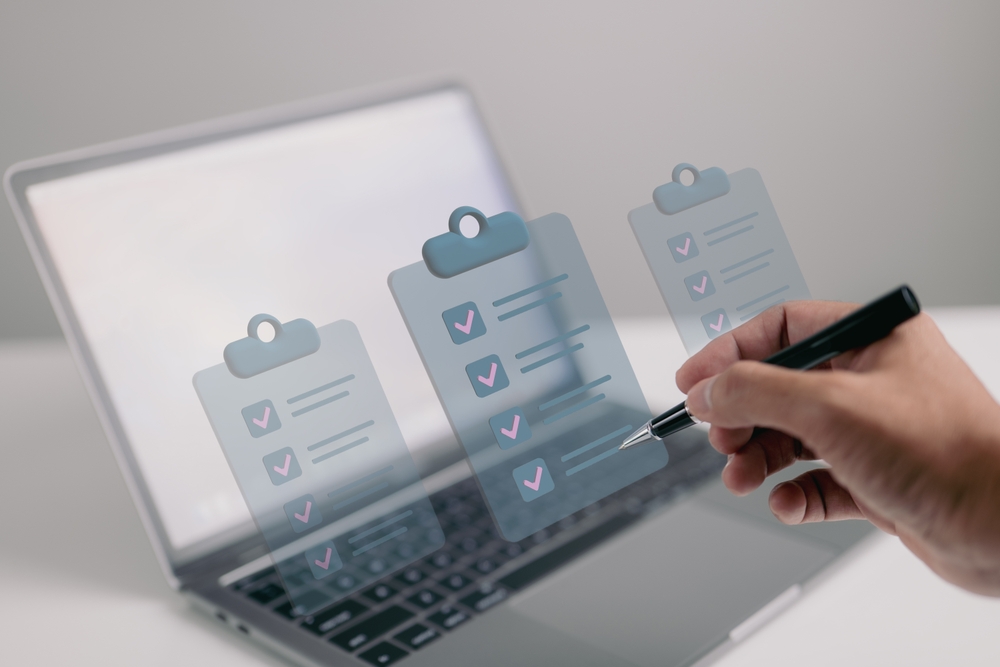 What Is Involved in Ecommerce Website Development?
With your continuing knowledge of web design and its importance to eCommerce marketing, let's dig deeper into the steps involved in developing and designing an eCommerce website.
Begin with a plan.

When developing your online store, always begin with a plan. The planning and conceptualization of the entire website are part of the initial stages of your eCommerce design. This entails studying current market trends and competitor trends.

Besides conducting research, you may further develop your plan by answering the following questions:



What are your business goals?
How do you want to serve your customers?
How do you want to display and market your products on your websites?


Taking these into account will help you make better plans for the structure and layout of your eCommerce website.

Purchase a domain name.

After planning, the next step is to choose a domain name for your eCommerce store.

When buying a domain name, consider its availability. Domain purchasing is easy, but popular ones can go quickly. If the domain you want is still available, try to get it as soon as possible. Most of the time, your company's name is the best choice. Also, choosing from several domain tools, such as GoDaddy, will help you pick a domain name by making suggestions based on the keywords you enter. When thinking of the site URL for your eCommerce design, remember carefully how long your web address is, how well it fits your brand, and how easy it is to memorize.

Sometimes, choosing and purchasing a domain name can be a lot of work. But you don't have to worry about that. Truelogic HK's eCommerce design experts will help you create conversion-ready domain names so you can focus on increasing product sales.



Choose a hosting platform.

After deciding on a name for your online shop's domain, you'll need to choose a good eCommerce hosting platform to build and grow your store's infrastructure. With the flexibility of an eCommerce platform, you can design a unique online storefront that shows what your business is all about.

Some hosting services don't give you much, so you must design and build your website. Others, on the other hand, give you ready-made website designs that work well on desktop and mobile devices. This is what Truelogic HK can offer to our clients. With our Shopify web design services, you'll easily set up and manage the inventory of your store in a way that can grow with your business.

Develop a layout.

Now that you have a domain name and a platform for hosting your website, it's time to start creating your eCommerce design layout.

When creating the layout, your website design should do more than just have a catchy logo and colors that stand out. It should also show what your business is all about. Think about what you want to include in your store. This can be product listings, customer reviews, check-out pages, and customer wish lists.

Additionally, you must ensure that your user interface design is functional and aesthetically pleasing. Pay special attention to the most important part of your eCommerce design: making your online store easy to navigate. A website with a bad layout or a frustrating checkout process can hurt sales and the brand's reputation.

Developing a layout includes technical and visual skills. If you have trouble with either of them, there's also no need to panic. Website creation is a broad category, but Truelogic HK specializes in eCommerce website creation, including everything from conceptualization to execution.



Code your website.

Proper coding is essential to the success of any e-commerce website development project. Next, you'll want to test your UX design's functionality via web coding to ensure it's ready for launch. Use content management systems like WordPress for easier back-end development or do manual coding through CSS, HTML, and JavaScript.

Similar to the complexity involved in designing your site's layout, coding your website will require the expertise of a trained web developer. If you're having trouble finding a web expert to do your bidding, a digital marketing agency specializing in web design can help. Truelogic HK's eCommerce design services include UX and UI design and WordPress web development, meeting every technical need you have and improving customer satisfaction.

Optimize your web design.

When you're happy with the back-end development parts of your website, move on to improving the front-end development parts of your website.

There are several factors to consider while designing an eCommerce website, such as the colors and themes you want to employ that speak to your brand, the inclusion of supporting media such as images and videos, and the ease of navigation. If you want customers to stick around until they're ready to buy, you need to ensure they have a positive initial impression of your brand when they visit your website.

Prepare to launch.

By now, you should have a complete and functional eCommerce website design that's ready to launch.

Before making your website public, make sure everything is working correctly. Double-check each step you took to ensure that each element is error-and bug-free. When you're happy with how your site looks and functions, launch it and begin gaining visitors. Share information about your new online store on your social media pages to get the word out and bring in new customers. Applying your marketing strategy to your eCommerce platform will surely give you a high chance of achieving your business goals. You can also implement other methods to acquire new customers, such as engaging in pay-per-click advertising and putting an SEO strategy into action.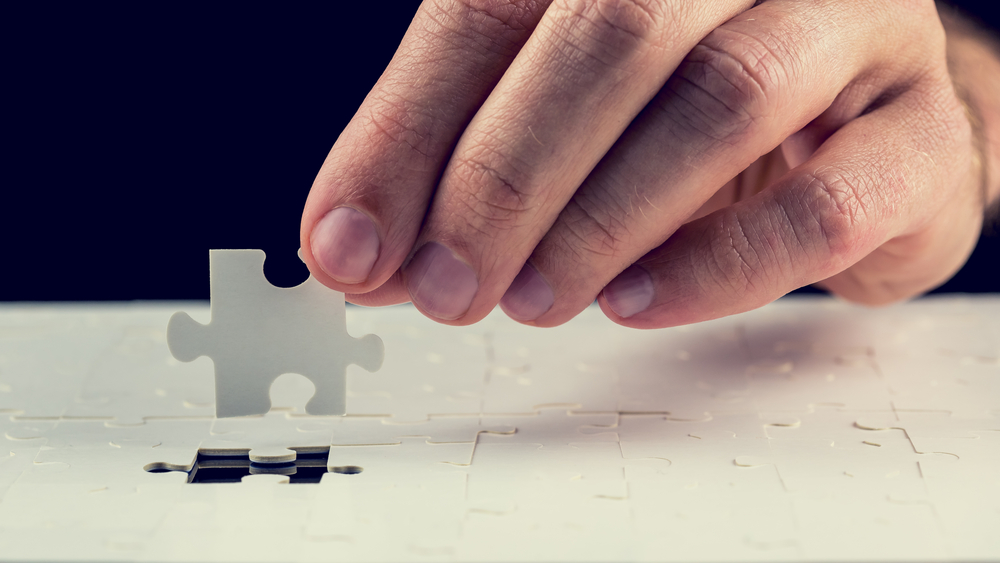 Key Elements of a Good Ecommerce Website Design
Every eCommerce layout can be tailored to reflect your brand's identity and meet your customers' needs better. You just need to ensure that your design has good qualities to attract more customers and make more sales. To make sure of that, check out the following elements that characterize well-optimized online store designs:
Impressive User Experience

Providing a pleasant shopping experience for customers is crucial for any online store. To give customers the best experience, you must ensure you have the following:



Good UI/UX includes filters that help customers quickly find the product or range of products they want, a search bar, a clean design, and a copy that is easy to read.
Easy navigation by implementing a sticky navigation bar on your eCommerce design that remains visible and in the exact location as a user scrolls down and goes over your store.
Quick page speed by having fast servers in place and ensuring that any code you use doesn't bog down your site.


Once you've added all of these things, the user experience on your website will be much better, and people will have no trouble finding the content they want.

Mobile Responsive

Now that almost all web traffic comes from mobile devices, it's more important than ever to make sure your site design is mobile-friendly.

Optimizing for mobile-responsiveness means making your design consistent across all devices. Since Google already uses mobile-friendliness as a significant ranking factor, having a mobile-responsive eCommerce design will also determine your mobile search ranking. Try this mobile-friendly test from Google to know how much you need to optimize for this element.



Online Security

As an eCommerce store, your customers need to give financial information like their name, address, and credit card numbers before purchasing. As a result, your eCommerce website should be secured to prevent hackers and other malicious users from gaining access to confidential data.

Adding transport layer security, secure socket layers, and HTTPS authentication are some of the best ways to protect eCommerce customers. These programs authenticate and encrypt links between user machines and your site. Also, companies should put on antivirus and anti-malware software on all computers and mobile devices.

SEO-ready

We've already said that your eCommerce design will help your SEO strategy, so make sure that any changes you make are also ready for SEO. By increasing your site's exposure in search engines, SEO can increase your conversion rate. To do this, use different content strategies and techniques, like using specific keywords in your site's copy or product descriptions, to boost your site's position in relevant search results.



Conversion-driving Calls-to-Action

What is your ultimate goal in developing your eCommerce website? That's to persuade your customers to buy something. That's why adding a conversion-driving call-to-action (CTA) is essential. Make sure each of your product listings has a good CTA so users know what their next step should be once they've finished searching through all the available items.

Easy check-out

When customers get to the checkout page, they are only one step away from finishing their purchase. Now, if you've made it easy for customers to find the products they want on your website, you should also make it easy for them to check out. Easy check-outs will lead to higher conversion rates, and customers are more likely to come back if they can remember how to buy from your site.

To optimize for this, think about adding a "guest checkout" feature to your eCommerce design that makes it easy for people to buy things. You might want to add a one-click checkout option for customers who have already signed up for your site and whose financial information is stored safely with you. This way, they won't have to fill out their information again.
The key elements we've listed are just some of the things you need to pay close attention to when building an eCommerce site. Remember to check every detail (even the smallest ones) to ensure the full functionality of your online store. If you hire a web service, like Truelogic's eCommerce web design, you will have the chance to apply and optimize all these elements and more. We'll ensure your eCommerce store is fully integrated, receives the most traffic, and generates the highest sales possible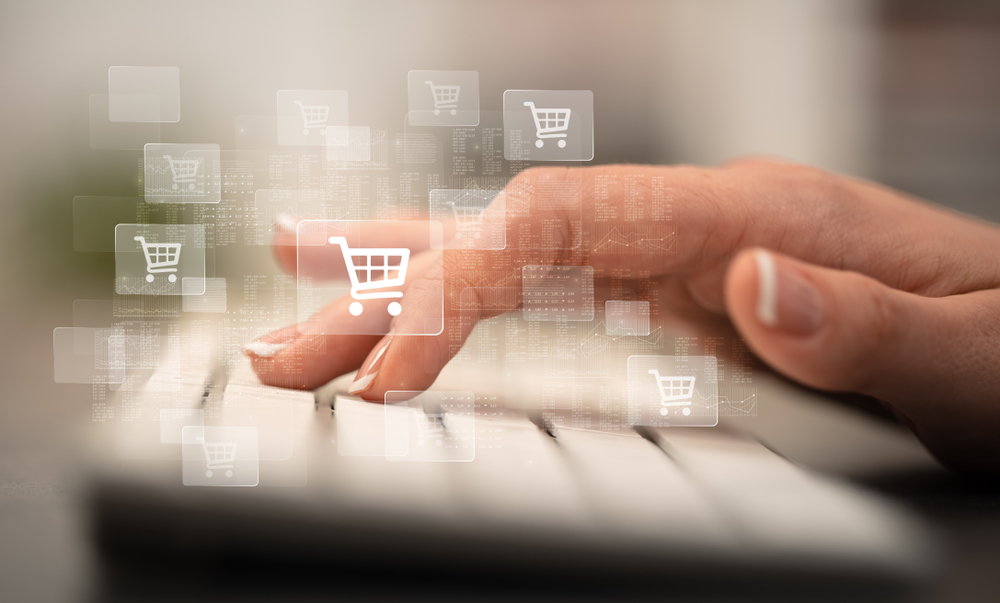 Examples of Good Ecommerce Web Design
Now that you know the components of an excellent eCommerce layout, let's examine some examples of the best designs in the industry. Here are some good website designs for selling a product:
Nike
Nike is already a famous brand, but it's another great online store lauded for its layout. From the menus to the filtering options, this brand's eCommerce platform does an excellent job of showing that "less is more." It has a lot of white space and image blocks, and the background is plain, which makes the products stand out.
This store's minimalist design is one of the factors that distinguishes it as a top-tier e-commerce site. The website features huge photos of the available products and sticks to a strict black-and-white color scheme. Nike's online store design also has a guest checkout feature that makes it easier for customers to complete their purchases without logging in. In addition, they have an extensive helpdesk that makes it easy for customers to find the information they need without waiting for customer service.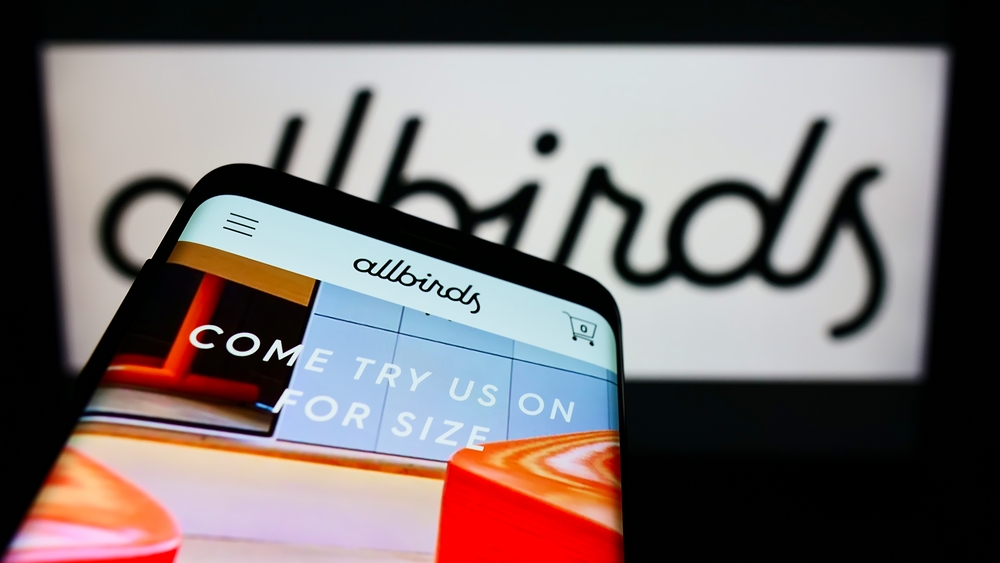 Allbirds
Allbirds is an online clothing and shoe retailer with a website that stays true to its values: simplicity and sustainability. Within a few clicks, you can learn about the company's eco-friendly policies and primary product categories, including the most recent collections and partnerships.
On the store's product pages, you'll find detailed information about each item and high-resolution pictures and videos. In addition to the usual product description, their e-commerce design has a cutting-edge review system that can help the customer through the buying process. Allbirds also recommends other items on the checkout, product, and product category pages, as well as other places on the site, to attract customers and make more sales.
Bite Toothpaste Bits
Bite Toothpaste Bits' online store layout is an excellent example of making online shopping easy and efficient. The look of the homepage is sure to catch the eye of potential customers, and it's clear that they focus on being friendly to the environment, a current trend in the online retail industry.
On their homepage, they have an expandable, color-changing chatbox, which is a great way to get people to contact them without getting in the course of their browsing. Bite's website also has clear messages, like how they promote sustainability in their subheadings and testimonials. This is an effective way to improve the company's overall brand. In addition, their online store features high-quality product images with extreme sharpness and exposure, allowing them to stand out against the pastel background.
Zulu Longines
Zulu Longines' eCommerce site is a tribute to its history and the aviation pioneers who used the company's watches on their expeditions.
The homepage's web design is very interactive, showing how the products can help pilots of various generations deal with time zones and travel conditions. They also used serif fonts that further displayed the store's sophistication and elegance. Their unique use of animation also beautifully illustrated their history while showcasing their most valuable timepieces.
Zeuss
One last site that's worth mentioning is Zeuss. Zeuss sells treatments for weight loss, hair care, and skincare for men and women. This eCommerce site's landing page design is a split-screen layout with high-quality photos of models using the product. Along with their split-screen design, they have easy-to-use navigation features that highlight a few essential products and lead people quickly to the right web pages.
These are just a few websites that made the most of their eCommerce web designs. These websites made their pages with a great mix of creativity and ease of use. The companies also had consistent branding, and their websites were easy to use because they were easy to navigate and worked well on mobile devices. Getting inspiration from them will surely give you more ideas on how to optimize your own online store development.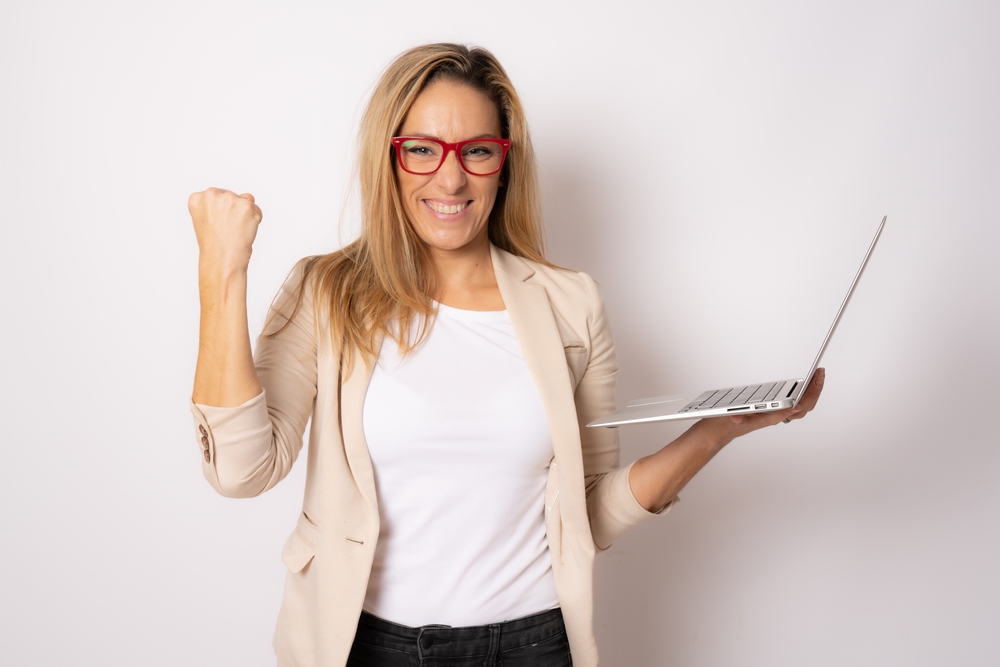 Make Your Ecommerce Web Design the Best It Can Be
A well-designed online storefront is an excellent promotional tool. While it's true that having an optimized eCommerce web design will help you achieve your business goals, it's important to remember that developing your website is no small task. If you're looking to create an eCommerce website, then everything we've included here will help. Ecommerce websites can be tricky, but with the proper planning, design, and development, you'll be able to create a successful online store in no time!
Ready to make your eCommerce website the best it can be? Contact us today to get a free quotation for our eCommerce web development services.