As more retailers set up shop online, e-commerce is developing rapidly in Hong Kong. With over 4.5 million online shoppers, the e-commerce penetration rate in Hong Kong is expected to hit 72.6% in 2022.
What does this mean for your business? Simple: if you're not online, it's like you don't exist.
That's why digital marketing activities like blogging for SEO are rising in popularity among small businesses and multinational enterprises alike. But does blogging really help SEO?
According to a Hubspot article on SEO blogging, yes it does. Blogging helps boost SEO quality by positioning your website as a relevant source to your target audience's questions. Blog posts that specifically use various on-page SEO tactics will give you more opportunities to rank organically in search engines and drive free traffic to your site.
But how do blogs help SEO exactly?
In this article, we discuss how writing blog posts for SEO contributes to your overall digital marketing strategy.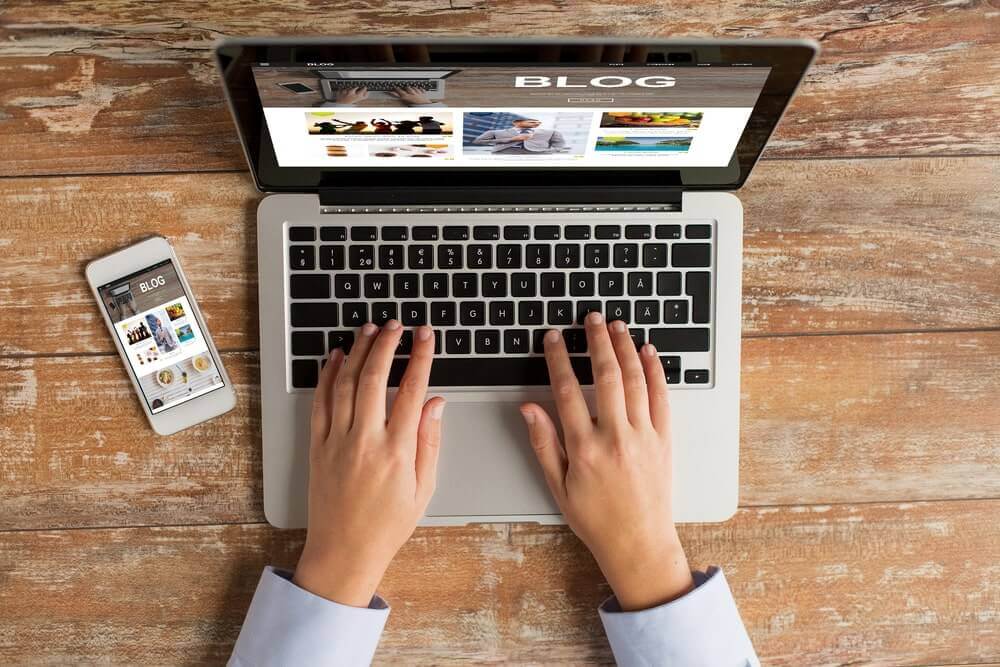 Do Blogs Still Work for SEO in Hong Kong?
Does blogging still help SEO? It definitely does. In fact, it remains one of the most efficient ways to improve your rankings.
Now, on to a more pressing question: how do blogs help SEO? You can let these statistics from Semrush speak for themselves:
On average, companies who produce blog articles get 67% more leads per month.
High-income bloggers are 4.3x more likely to conduct keyword research than low-income readers.
Scoring the featured snippets on Google is the most effective way to steal traffic from competitors. You'll only achieve featured snippets through blogging.
Updating blog posts increases website traffic by 106%.
These statistics come from the global SEO industry, but it won't be long before the same results happen to Hong Kong brands who value the role of SEO in digital marketing.
Is Blogging Necessary for SEO Among HK Brands?
The short and simple answer is yes. Search engines attempt to show users results that are relevant to their queries. SEO optimized blog posts with comprehensive and well-written content tend to rank high because they answer the queries that users are searching about.
Blogging for SEO is essential for a number of reasons but the most important one is that it increases the volume of highly relevant keywords. An increase in targeted keywords coupled with value-adding content gives your website greater authority in the eyes of search engines, thus boosting your rankings.
Additionally, writing blog posts for SEO benefits users too. If your business has a blog that answers their questions in a clear and concise way, that's going to build trust. While it may take a couple of weeks or months before the users convert, you'll be at the top of their minds when they're ready to buy. Why? Because your SEO optimized blog posts answered their questions.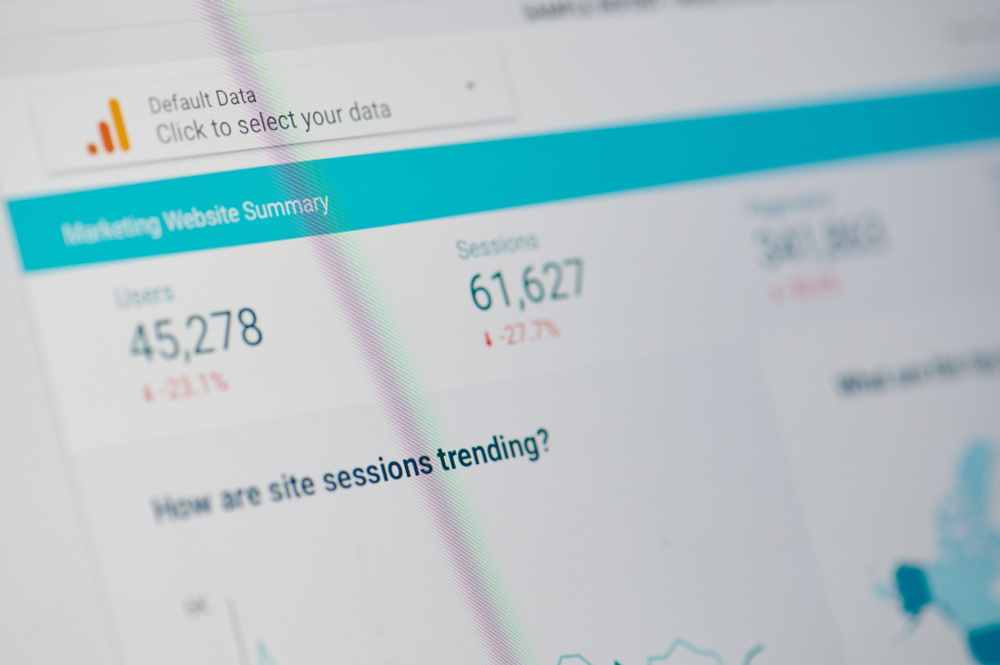 How do Blogs Help SEO Campaigns in Hong Kong?
SEO is all about showing search engines that your website is the best resource for searchers' queries. One of the most effective ways to do this is by blogging. But how do blogs help SEO in digital marketing? We've highlighted the major reasons blogging can boost your rankings.
Fresh Content
Google loves fresh content. In fact, they've explained it on their website that the freshness of a website's content plays a bigger role in answering search queries compared to dictionary definitions. If you have a blog that produces fresh and relevant information every week, search engines take it as a cue that you provide new and unique content. With new content to index, you'll rank higher in search results compared to websites that haven't posted anything in over a year.
Targeting Long-Tail Keywords
Any trusted provider of SEO services will tell you that the age of keyword stuffing is over. Today, long-tail, unique keywords that serve a purpose are your best bet in driving quality traffic to your site. Blogs are the perfect way to insert these long-tail keywords and phrases that people frequently use when searching. For instance, a store that sells baking goods can use their blog posts to provide information on terms such as "best stand mixer for a home baker" or "what kind of stand mixer do you need at home?"
While these searches don't attract as much traffic as "stand mixer" does, they do come from people who are clearly in your target audience. If you can make it onto page one with your blog post, you'll get qualified traffic from these keywords than you would on page three or five for broader search terms.
Natural Backlink Building
Backlinks are especially valuable for your SEO as they represent a vote of confidence from one site to another. In other words, backlinks to your site send a signal to Google and other search engines that reputable sites vouch for your content. As long as you provide unique and quality content, your blogs will be widely shared and linked to.
That's because other bloggers are more likely to link to a great blog post instead of a product or service page. And while these links don't have a direct effect on your rankings, they will make your authority domain stronger and benefit all of the pages on your website.
More Opportunities for Internal Linking
If backlinks are important in SEO and digital marketing, so are internal links! They're also easy to get since you can create them yourself by simply linking one page of your site to another.
How do blogs help SEO when it comes to internal linking? Well, while you can find good internal linking possibilities on the main pages of your site, once you start publishing blog posts, that's when the opportunities really blossom. As you add more articles or pages on various topics that are related to each other, you increase the chances of naturally linking those pages to each other. Each time you do so, your anchor text tells Google that there's a strong connection between the keywords in your site, giving Google an idea of your website's structure. Consequentially, as link equity flows through your site, you increase the ranking potential for each page.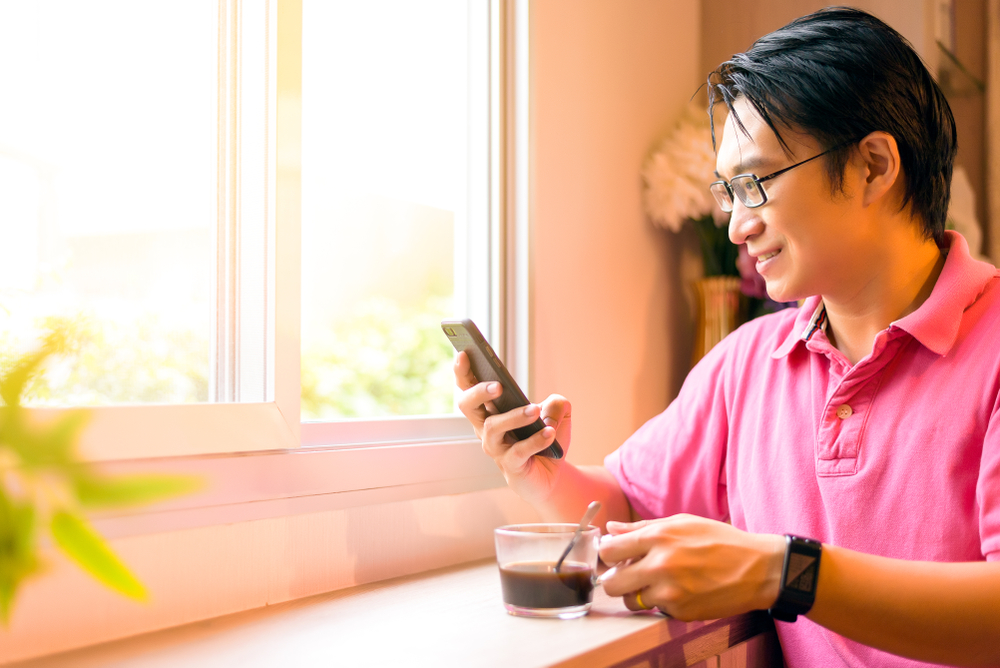 Longer Dwell Time
Does blogging help SEO and dwell time? Absolutely. While Google hasn't outright stated that dwell time (the amount of time people spend on your site once they land on it) is a major ranking factor, there is evidence that suggests dwell time is a user metric they impart value to.
Think of it this way: if someone who conducts a search clicks on the first link but finds it unhelpful, they will immediately go back to the search results page. This tells Google that the top-ranking result doesn't have quality or informative content. On the other hand, if someone clicks on your site and stays for a significant period of time, it signals to Google that your website is more helpful.
This is only why longform blog posts tend to perform better than shorter ones. Users are likely to stick around longer on comprehensive articles than on a page with less text or information. According to a summary on search engine rankings by Backlinko, the average first page result on Google contains more or less 1,500 words.
More Indexed Pages
Search engines want websites to be trustworthy and credible. They want to offer valuable and reliable information to website visitors. One of the ways they can measure the reliability of a site is by seeing how many indexed pages a website has.
Generally, having a website with more web pages correlates with being a better source for information. However, search engines don't always recognize this to be absolute, which is why larger websites can still be outranked by smaller ones. This is where the use of SEO and blogging in digital marketing comes in. If you have a consistent blogging strategy with fresh and optimized content, then you can work to have more quality pages indexed over time.
Builds Brand Authority
Every blog is an opportunity to attract new visitors and offer content that your target audience will appreciate. When you blog, you're educating prospects on a particular topic. The more you blog, the more you establish your business as an expert in your industry. When search engines see that users find your content useful, this leads to greater familiarity and trust. Greater trust equals higher rankings.
How Often Should You Blog for SEO?
Now that we've established that blogging does indeed help SEO, how often should you update your blog?
As a rule of thumb, the more frequently you blog, the better. However, unless you manage to find a provider of content marketing services that can churn out fresh content at least twice a week, this can be hard for some businesses that don't necessarily have an in-house writer.
Research from HubSpot shows that the impact of blog posts on SEO tends to grow successfully if you post four or more blogs per month. While twice or three times a week is ideal, you can start by posting at least four blog articles a month. You can increase the number once you get a groove going.
Yes, in order to reap the full benefits of blogging for SEO, you want to ultimately create a resource that provides your audience with regular updates. This gives them multiple reasons to keep coming back. But as with any resource, it's also crucial to be mindful of the diversity and quality of your content. If you want to build a loyal readership, provide your audience with a variety of interesting, substantive content. Don't fall into the trap of posting about irrelevant or insignificant topics just to fill spots on the calendar.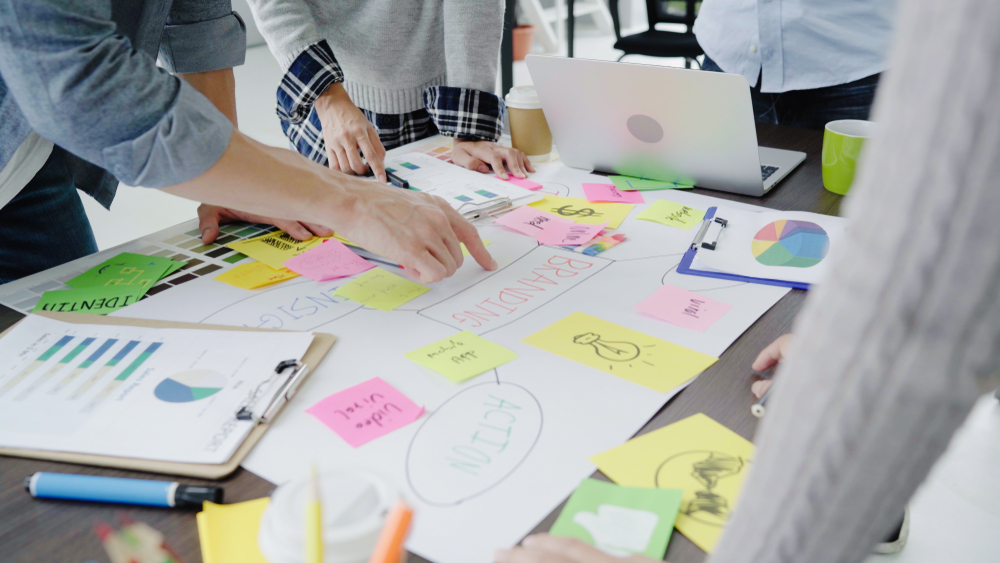 Expert SEO Tips and Techniques for Blog Posts in Hong Kong
We've answered the question, "How do blogs help SEO?" Now, let's move on to another important concern: how to write blogs for SEO?
A key thing to remember is that your blog is not the place to advertise your products and services. Potential customers won't revisit your site just to read a series of ads about the solutions you provide. Instead, you want to post meaningful and informative content they can benefit from. After all, a great blog for SEO serves as a relevant resource for crucial information.
With that said, research is key when it comes to blogging for SEO. Make sure you have facts straight, cite sources if necessary (providing links also boosts your SEO), and make sure you write about riveting content. You don't want to produce a blog post that tells people stuff they already know.
Aside from great, quality content, here are other effective ways that you can improve on writing blog posts for SEO:
1. Strategic Keyword Implementation
This is not about incorporating as many keywords into your blog posts as possible. Keyword stuffing will hurt your SEO and it doesn't make for a good reader experience. The best practice is to focus on one or two long-tail keywords per article. These long-tail keywords will help you generate the right type of traffic.
Then, include these long-tail keywords in specific parts of your post, specifically in four essential places: title tag, URL, headers and body, and the meta description.
2. Link Internally If Possible
Internal links show search engines the relevancy and validity of your content. If you've written about a topic that's mentioned in your blog post on another article, web page, or eBook, it's always best to link to that page.
This is one surefire way to leverage blogging for SEO. Not only will internal links help keep visitors on your site, but it also surfaces your other relevant and authoritative pages to search engines.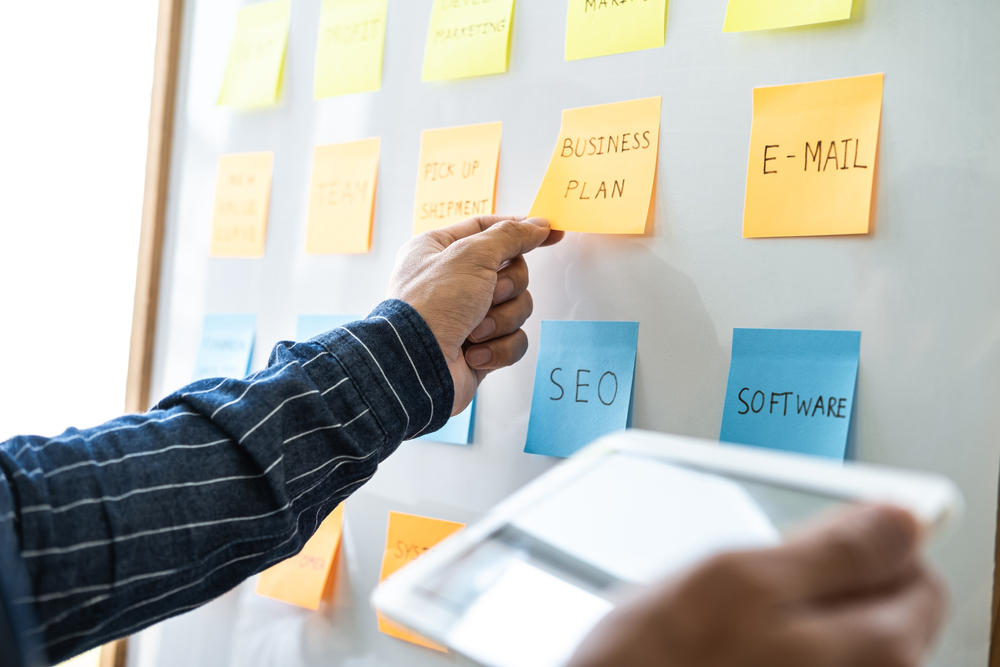 3. Use Topic Clusters
Most bloggers and SEO specialists create individual blog posts that rank for certain keywords. This makes your site structure unorganized and difficult for blog visitors to find the information they need. It can also result in URLs competing against one another in search engine rankings when you post multiple articles about similar topics.
To better rank in search and answer new types of queries, you can use a topic cluster model. For topic clusters to work, choose the broad topics you want to rank. Afterwards, create content based on keywords relevant to that topic that all link to each other. This is one of the SEO tips for blog posts that establishes broader authority with search engines and it's a more deliberate way to organize your site architecture.
4. Create Evergreen Content
When planning and writing blog posts for SEO, make sure it's evergreen content. In a nutshell, it means that the topics you are writing about will remain valuable and relevant over a long period of time (with only minor changes or updates needed). This is because evergreen content helps you rank over time, not just in the near future. It also contributes steady amounts of traffic and generates leads long after its publication date.
All SEO-optimized blog posts, whether it's a how-to guide, longform article, FAQ, tutorial, etc. should be evergreen.
5. Optimize Your Meta Data
Your meta data is meant to give both readers and search engines information about your blog post's content. This means using your long-tail keywords on the meta description so Google and users are clear on your blog post's content.
Additionally, make sure the title and meta description are enticing for click-through rates and that they satisfy readers' intent. The more engaging they are, the better.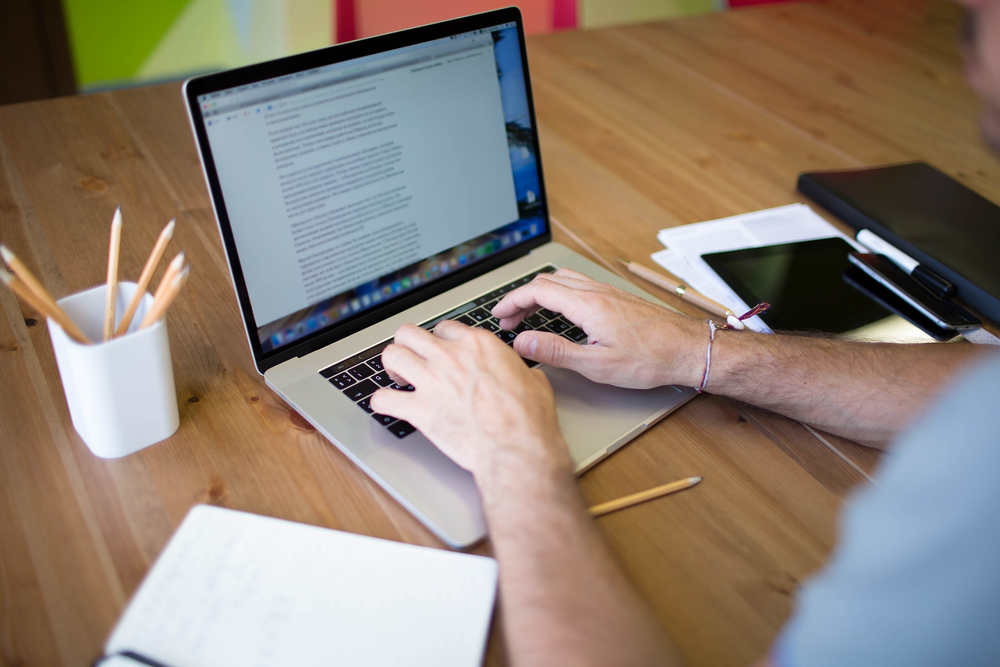 6. Update Existing but Underperforming Posts
To improve your blogging efforts for SEO, you don't always need to create new content. You can also focus your time and energy into updating your existing content. This includes repurposing old content and even removing outdated blog articles.
Keep in mind that it takes longer for new articles to rank on the search engine results and gain authority. On the other hand, updating an old piece of content will help you reap the benefits quickly, sometimes even immediately. Not only will your newly updated content rise faster in rankings and improve your traffic, it also takes less time and effort to update an existing article compared to writing a brand new one. Additionally, you extend the lifespan of the updated content by including recent statistics or information that has changed across your industry over time.
7. Include Image Alt Text
When writing blog posts for SEO, your articles shouldn't only contain text, they should have images too that support and help explain your content. However, search engines don't simply look for images. They look for images with alt text.
All of the best SEO optimized blog posts have images with alt text. Since search engines can't "see" images the way users can, the alt text simply tells search engines what the image is all about. This helps those images rank in the image results pages for specific queries.
Image alt text needs to be descriptive in a helpful way. This means you need to be specific when describing the image and use keywords related to the article's topic.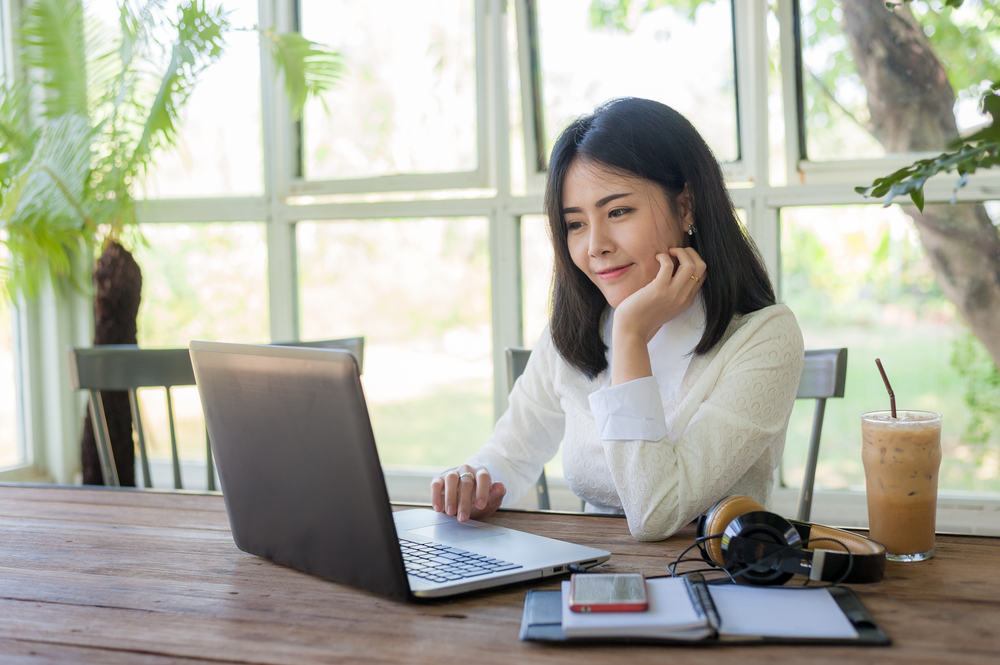 Crush Your Competition in Hong Kong with Blogging for SEO
In order to maximize reach, improve brand authority, and increase conversions, many businesses are investing in high-impact content marketing services and initiatives. For many industry-leading brands, SMBs, and startups, allocating time, resources, and energy to blogging for SEO are mission-critical components of a successful marketing campaign.
The next time someone asks you, "Does blogging help SEO?" don't hesitate to say yes. Internalize everything you've learned in this article so that you can start blogging for SEO success.