As of 2021, there are over 6.92 million internet users in Hong Kong. With internet penetration at 92%, one would think that pulling off a digital marketing campaign is a walk in the park. Just create a website and people will come.
It couldn't be farther from the truth. As a seasoned digital marketing agency in Hong Kong, we know first-hand that gaining success online isn't easy. Reaching the right audience at the right time requires time, hard work, and resources. But when you're running a business, time is a precious commodity.
That's why you should hire a digital marketing agency in Hong Kong. Digital marketing is a complex landscape. For a campaign to be successful, you'll need knowledge, expertise, and an understanding on how technology works. If you lack these three major factors, closing the learning gap could be costly as it may lead to failed campaigns and lost revenue. Hiring a digital marketing agency will connect you with experienced digital marketers who can help your business grow.
In this article, we dive deep into the benefits you reap when you hire a digital marketing agency in HK.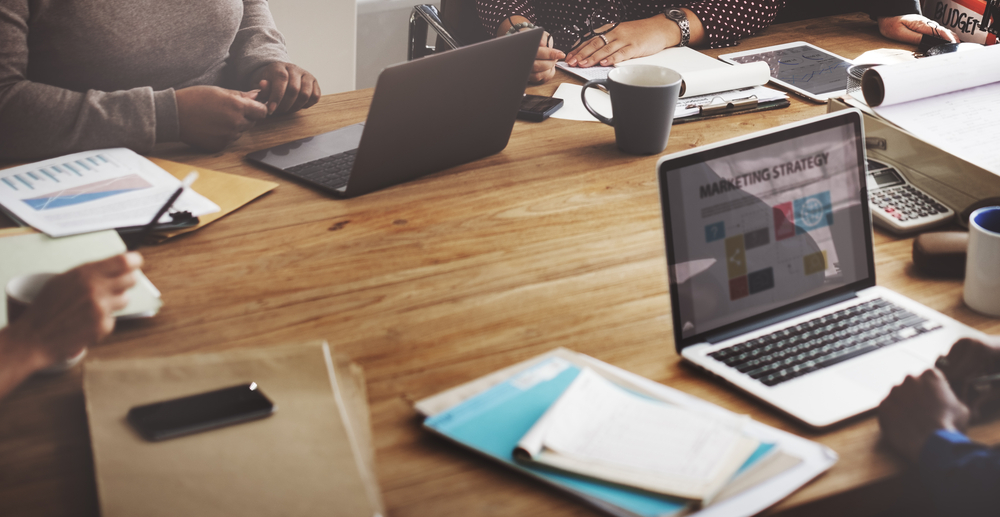 What is a Digital Marketing Agency?
A digital marketing agency in Hong Kong is a business you hire to manage all aspects of your company's digital presence. While their services may focus on a specific area, such as search engine optimisation (SEO) or website development, they also help clients with the planning, strategy, and execution of other solutions to promote and grow a business.
Typical services provided by a digital marketing agency include:
SEO – search engine optimization services intend to increase the online visibility of a business and improve the organic search traffic of websites.
SEM – search engine marketing or SEM in Hong Kong encompasses paid strategies like pay per click (PPC) that reach your most valuable audience members at the perfect moment, right when they're looking for you.
Website design and development – helps you create website that drive traffic, leads, and conversions in various CMS or eCommerce platforms like WordPress and Shopify.
Social media marketing – the use of social media platforms such as Facebook and Instagram to boost brand awareness, build a targeted following, increase website traffic, and ultimately drive sales.
Content marketing – a strategic approach focused on creating and distributing relevant, valuable, and on-brand content to attract and retain a target audience, and ultimately, to drive profitable customer action.
Email marketing – the use of email to promote a business's products services, helping customers become aware of the latest items, offers, and updates from your company.
Hiring a digital marketing agency in Hong Kong opens your business to the services listed above, which can help skyrocket the ROI of your marketing campaign without the need to spend tons of time or money in assembling an in-house team.
Why is Digital Marketing Necessary?
Before we get to the meat of the topic, let's first discuss the benefits of digital marketing services in Hong Kong.
In a nutshell, digital marketing activities help you reach a larger audience compared to traditional methods and target prospects who are already likely to buy your products or services. You can leverage all online channels such as search engines, email, social media, and other websites to connect with both prospective and current customers.
Often, digital marketing services are more cost-effective than traditional advertising because you can zero in on people who are ready to convert. You can also measure progress and success on a daily basis and revise or pivot as you see fit.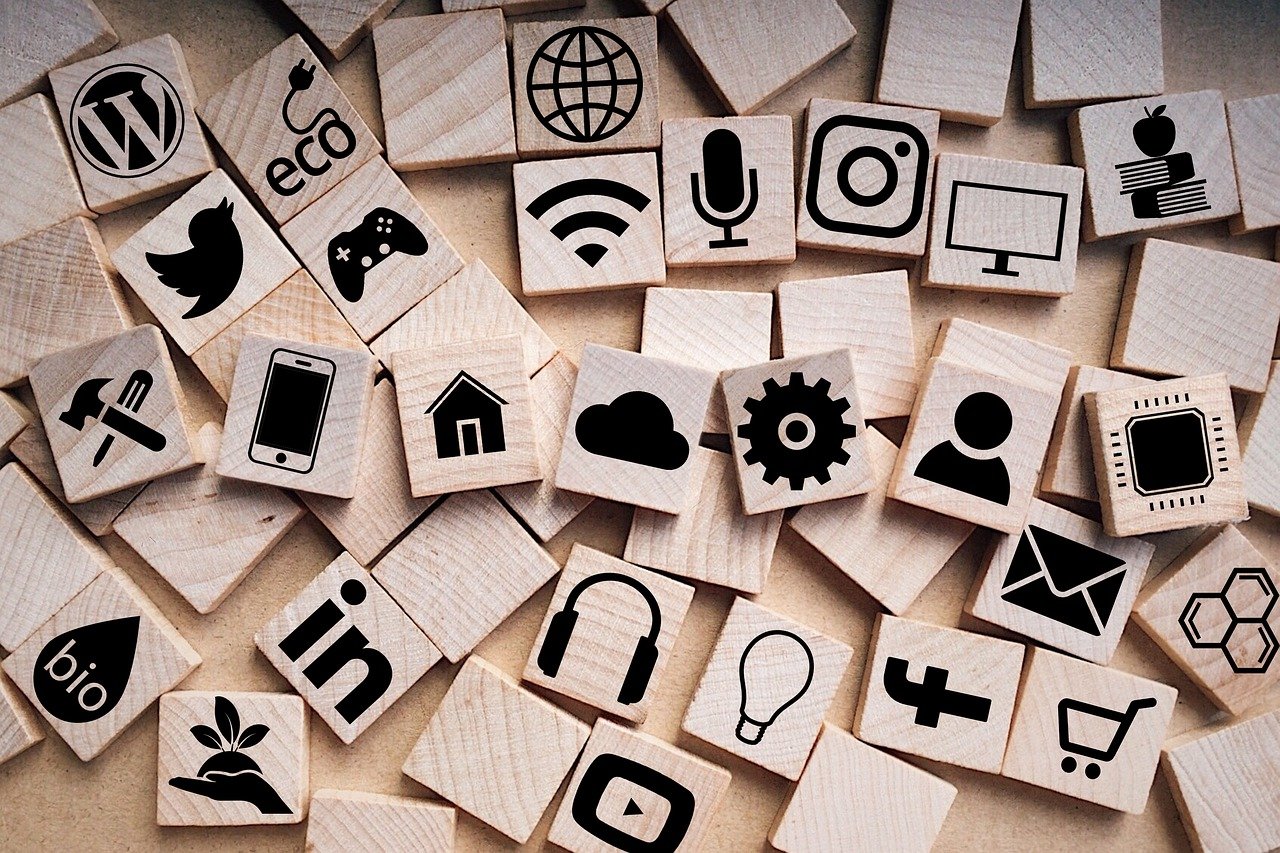 A digital marketing agency in Hong Kong, or anywhere for that matter, typically focuses on three main goals:
Engage with customers to increase brand awareness and create compelling interactions and dynamic customer experiences across digital channels.
Generate high-quality leads and turn visitors into paying customers.
Grow and maintain thought leadership so your business is recognized as a trusted expert in the field.
If you're ready to delve into the wild and wonderful world of digital marketing, discover the benefits of outsourced solutions in the next section.
Reasons to Hire a Digital Marketing Agency in Hong Kong
Outsourcing or hiring a digital marketing agency in HK opens up new opportunities for you and your business. Below, we list the major reasons to hire a digital marketing agency, focusing on why established brands and start-ups alike have invested in digital marketing services.
Create interactive campaigns
Marketing is a dynamic and complex field. If you want to get a full grasp of digital marketing, you'll need expertise, experience, and a deep understanding of how technology works. If you lack skills and knowledge, closing this learning gap could cost you wasted time and money, not to mention failed campaigns and lost revenue.
Unlike the straightforward processes in traditional marketing, digital marketing lets you create interactive campaigns such as:
Building a user-friendly website that's easy to navigate
Ensuring a seamless online buyer's journey
Producing engaging, compelling content that carries your brand's messaging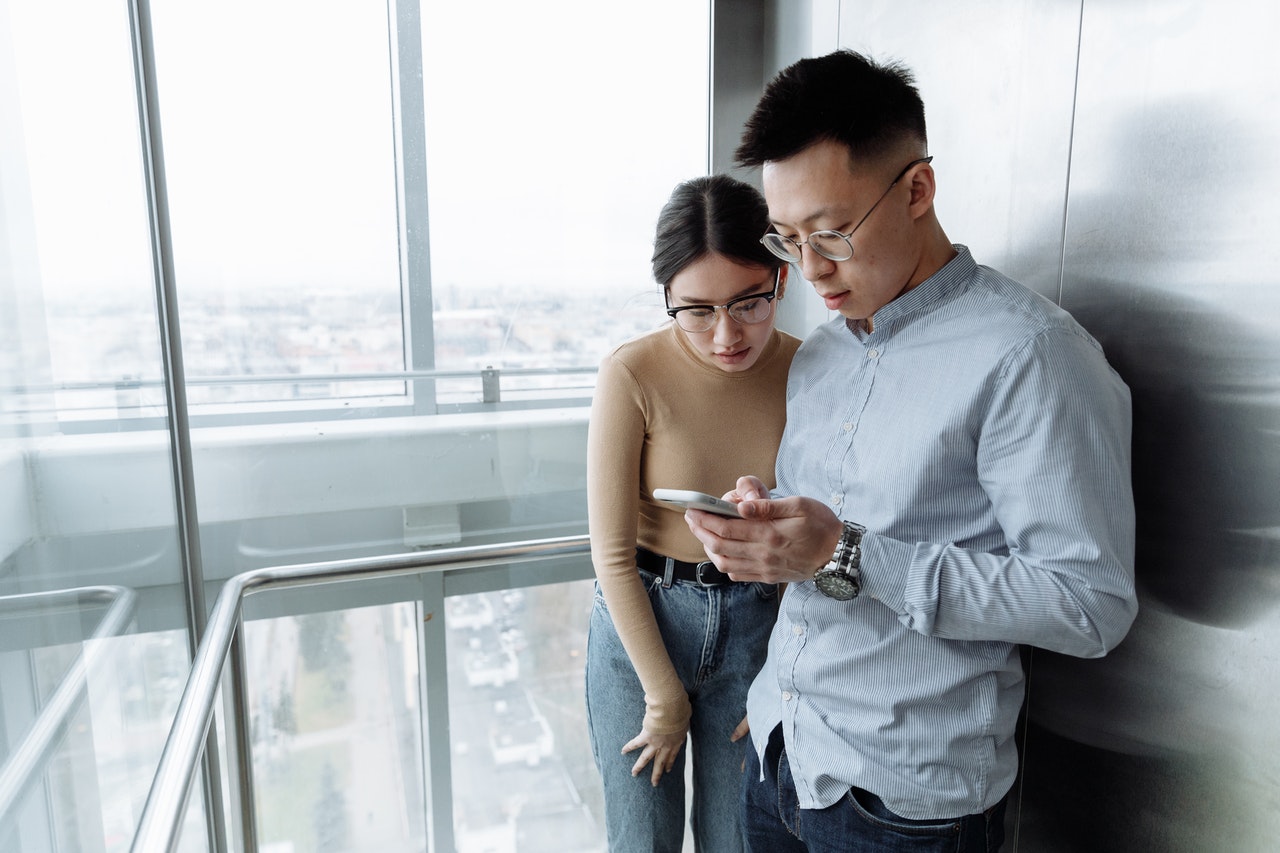 Reach your audience easily
In simple terms, your target audience is the people you want to relay your message to. Successful digital marketing is all about making sure you're the first brand they see when they search for a particular product or service. Once you've captured their attention, it's all about connecting with them and convincing them to buy from you.
You can trust a reputable digital marketing agency in Hong Kong to create buyer personas, write compelling content, and use the right digital channels to reach your target audience. In-depth market research will yield fresh, valuable insights and make it easier to ensure optimal results. With a digital marketing agency by your side that carefully studies your vision, offerings, goals, and audience — you can deliver your brand's messaging on the right channel, to the right people, and at the right time.
Gain a fresh perspective of your business
As a business owner, you're familiar with the workings of your business. In fact, you could be too familiar to the point you overlook crucial details that could mean the difference between stagnation and growth.
Working with a digital marketing agency in HK is like having a fresh set of eyes look at your company, sparking insightful conversations and dynamic collaboration. These could challenge the way you approach your marketing strategy, bringing in new, unique ideas to make your brand stand out. A marketing team with fresh ideas and a new perspective could spell the difference between a campaign that's just good enough and one that's amazing.
Access the latest digital marketing tools
Having an internal team manage your digital marketing campaign can be hard. You'll have to ask yourself: how much of my budget can I allocate to the latest marketing tech? On top of that, some tools are costly and get outdated after a few years. You may end up at a standstill, wondering what to do next.
When you work with a seasoned digital marketing agency in Hong Kong, you won't have to worry about those. You'll have easy access to the latest digital marketing tools and software. You'll never get left in the dust by your competitors.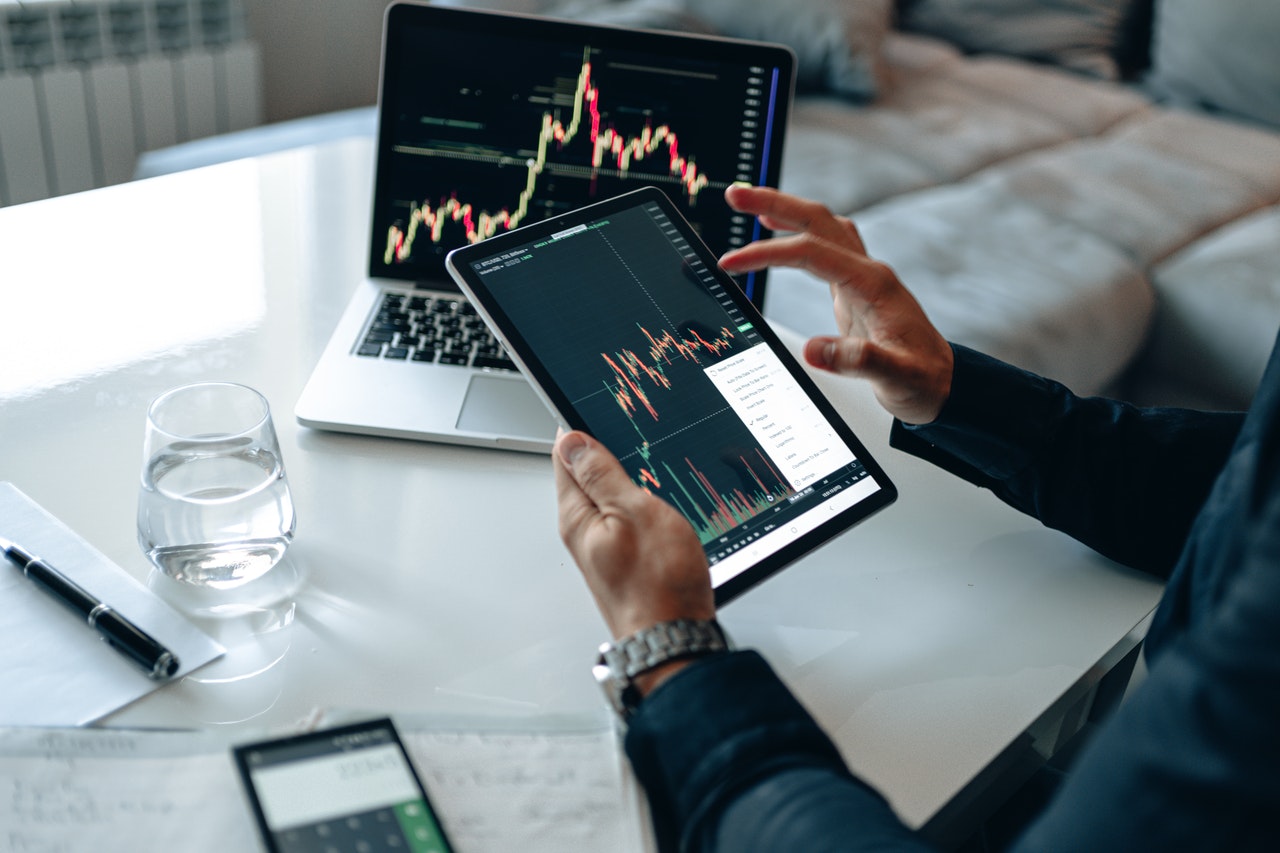 Give your small business the attention it deserves
Do you run a small business? It can be difficult to get noticed online, especially if you're competing with established names in your niche or industry. By investing in digital marketing services in Hong Kong, you give your start-up the opportunity to compete with even the biggest brands.
Tactics like search engine optimization and paid search marketing will help your website reach the top positions in search results and get yourself noticed.
Work with seasoned digital marketers
Partnering with a digital marketing agency in Hong Kong lets you harness their years of practical and theoretical experience. This expertise comes in the form of a synchronized and skilled team that you can trust to do the heavy lifting for you.
Here are just some of the experts you'll be working with:
Accounts manager – oversees marketing campaigns to promote awareness and engagement for your brand. They also serve as a mediator between the digital marketing agency and your business to communicate easily whether all goals are being met.
SEO specialist – optimises both content on your website and technical back-end features to improve visibility and drive organic leads.
Content writers – craft compelling, valuable content such as blog posts, product descriptions, webpage copy, and other pages on your site to connect with your audience. As blogging is known to improve SEO, you will need a great team of talented writers who understand the pain points of your audience and get you ranking with great content.
Social media manager – helps drive engagement with your customers by putting your social media marketing plans into action.
Web developer – builds and designs your website to ensure it's on-brand, responsive, speedy, and easy to navigate.
Telltale Signs: Why Hire a Digital Marketing Agency in Hong Kong
Now that you know the benefits you'll reap when you hire a digital marketing agency in Hong Kong, you may be asking, "But why should I hire a digital marketing agency? Maybe I can still succeed with just my in-house team of marketers."
That's understandable and valid. While hiring a digital marketing agency can be a major game changer and a huge relief for many companies, it's also a big decision with many considerations involved: finances, productivity, and employee morale.
Before you reach a conclusion to the question posed above, here are a few telling signs you need to outsource digital marketing services in Hong Kong.
Your marketing team is overworked
Today, digital marketing is evolving at a rapid pace. What works today may not work next week, or even tomorrow. It can be a challenge for a small team to keep track of all the trends and juggle your in-house initiatives.
For instance, are one or two employees constantly scrambling to accomplish the work of ten people? Are campaigns and projects always behind schedule? If you answered yes to any of the questions, then you need to outsource your digital marketing — or even just a part of it. This will help your team focus on their daily tasks and growing the business.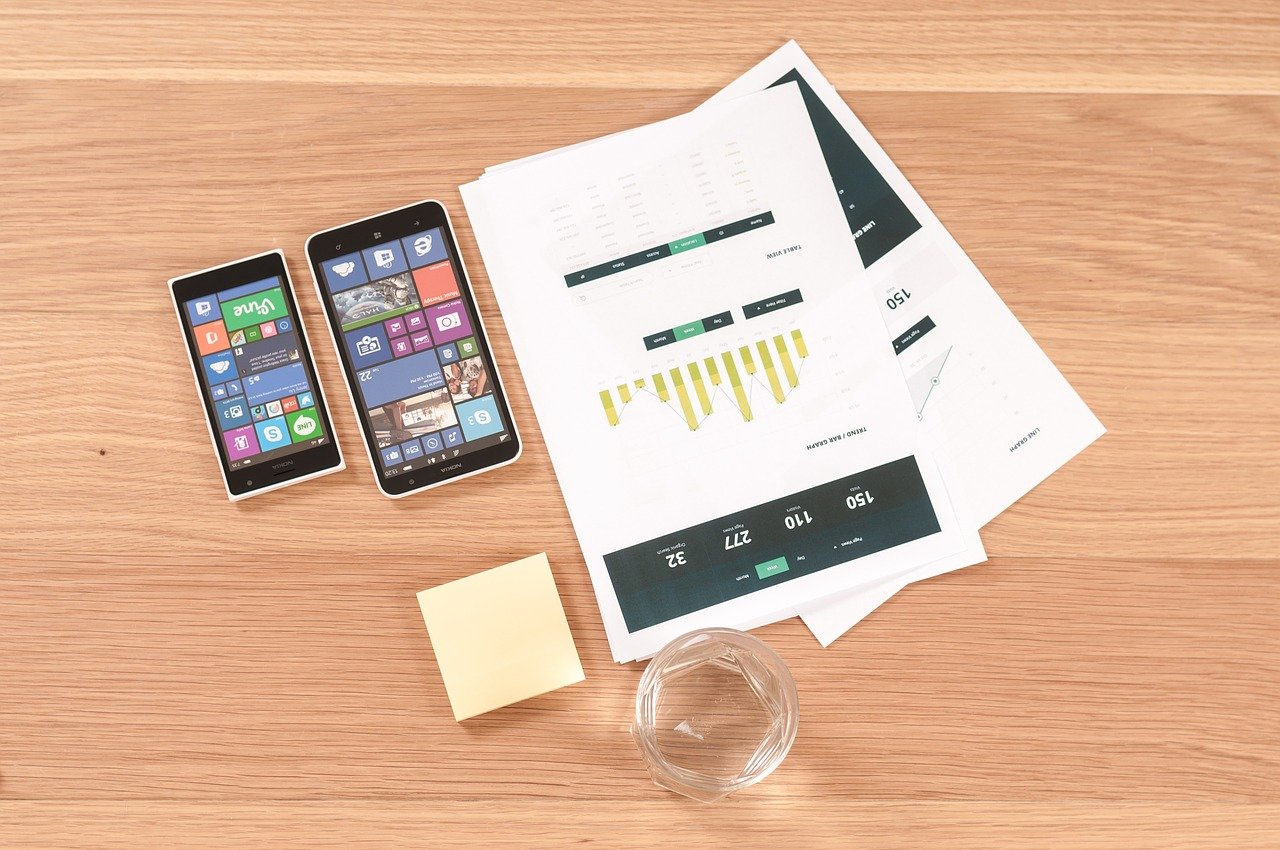 You're planning for growth
Are you planning to expand your business? Or are you entering a high-growth phase? If so, you'll need a boost in your marketing, especially if your goal is to acquire more customers. A more aggressive marketing tactic will help you reach more people and increase leads.
If you plan on ramping up your marketing, you definitely need the help of a digital marketing agency in HK. With the support of an agency, you can execute your plans quicker and with more efficiency.
Your staff doesn't have the necessary skills
If you know your company needs marketing initiatives but you don't have the right skills in-house, it's an obvious indicator to outsource. When you partner with a digital marketing firm with people who are more involved with tasks, you gain access to a group of experts with specialized skills your team doesn't have.
Partner with a Trusted Digital Marketing Agency in Hong Kong
Digital marketing is a tried and tested method to grow your online presence. Planning and executing an effective digital marketing strategy takes a lot of time and effort, which is why it's best to seek help from the experts.
A reputable digital marketing agency in Hong Kong will oversee your campaigns so you can focus completely on your business. You can rest easy and watch your ROI rise when you trust them to help you improve visibility, leads, and ultimately — sales and conversions.
Leave your digital marketing campaigns to experts like Truelogic HK! For more information and enquiries about digital marketing services, don't hesitate to get in touch with us today.